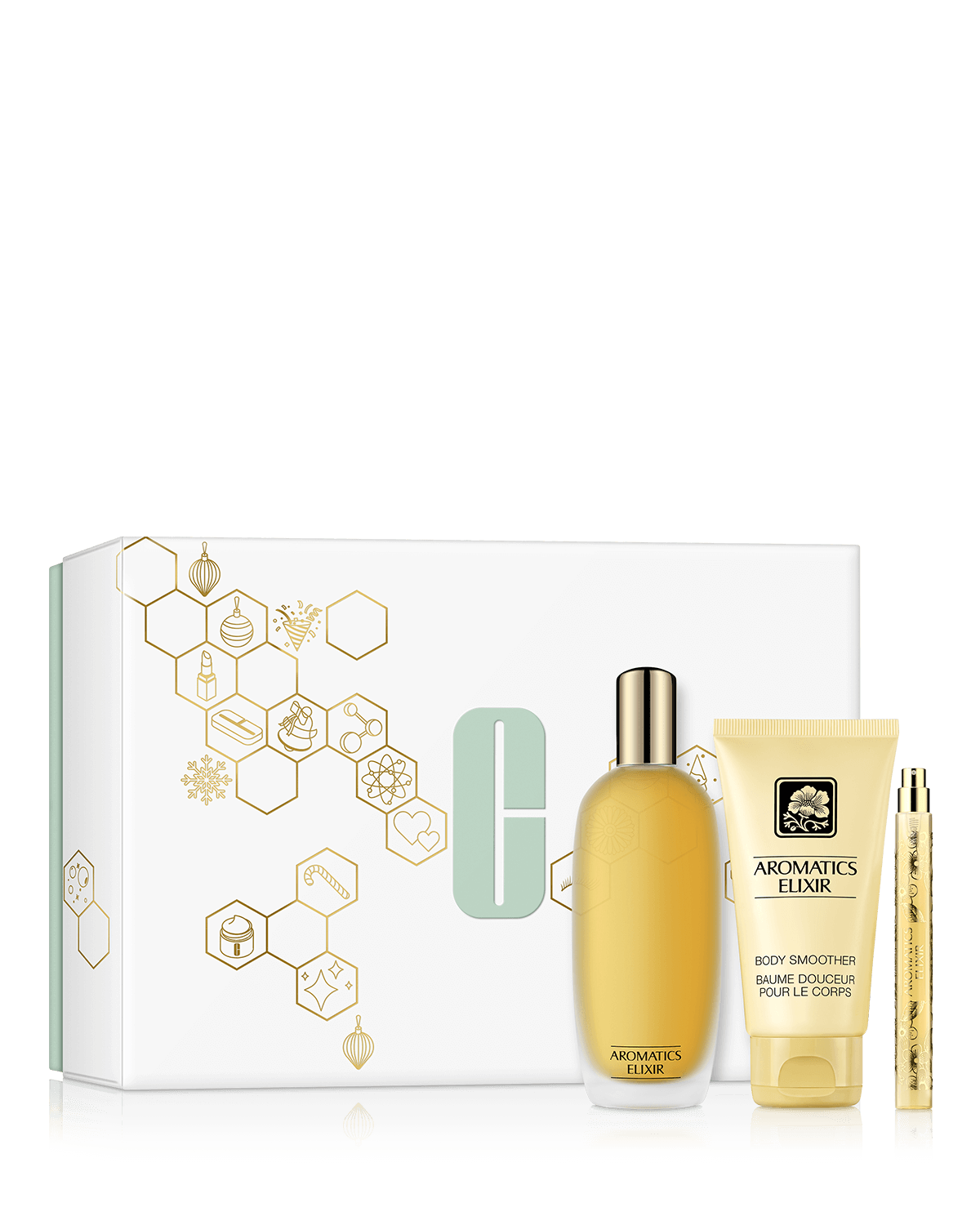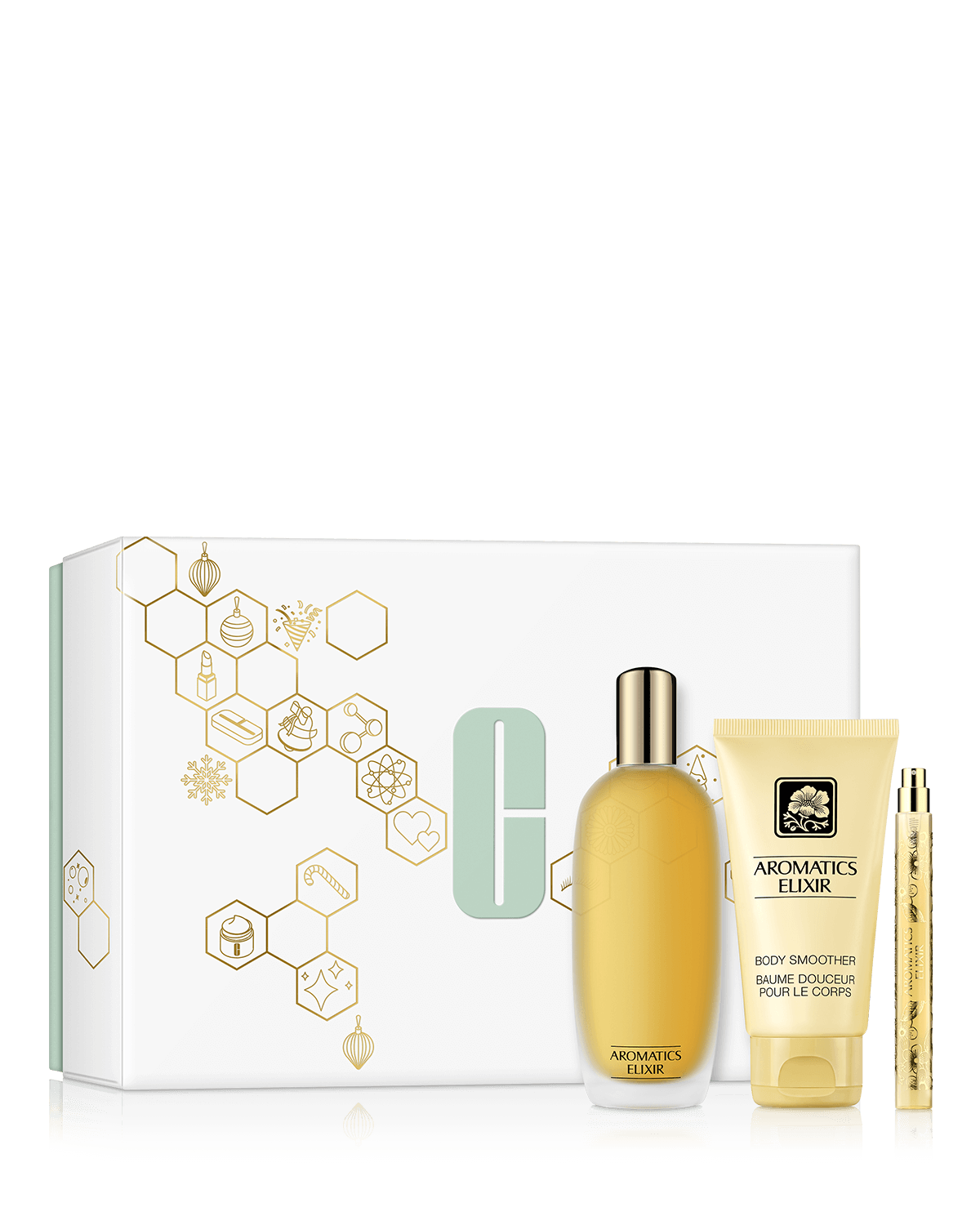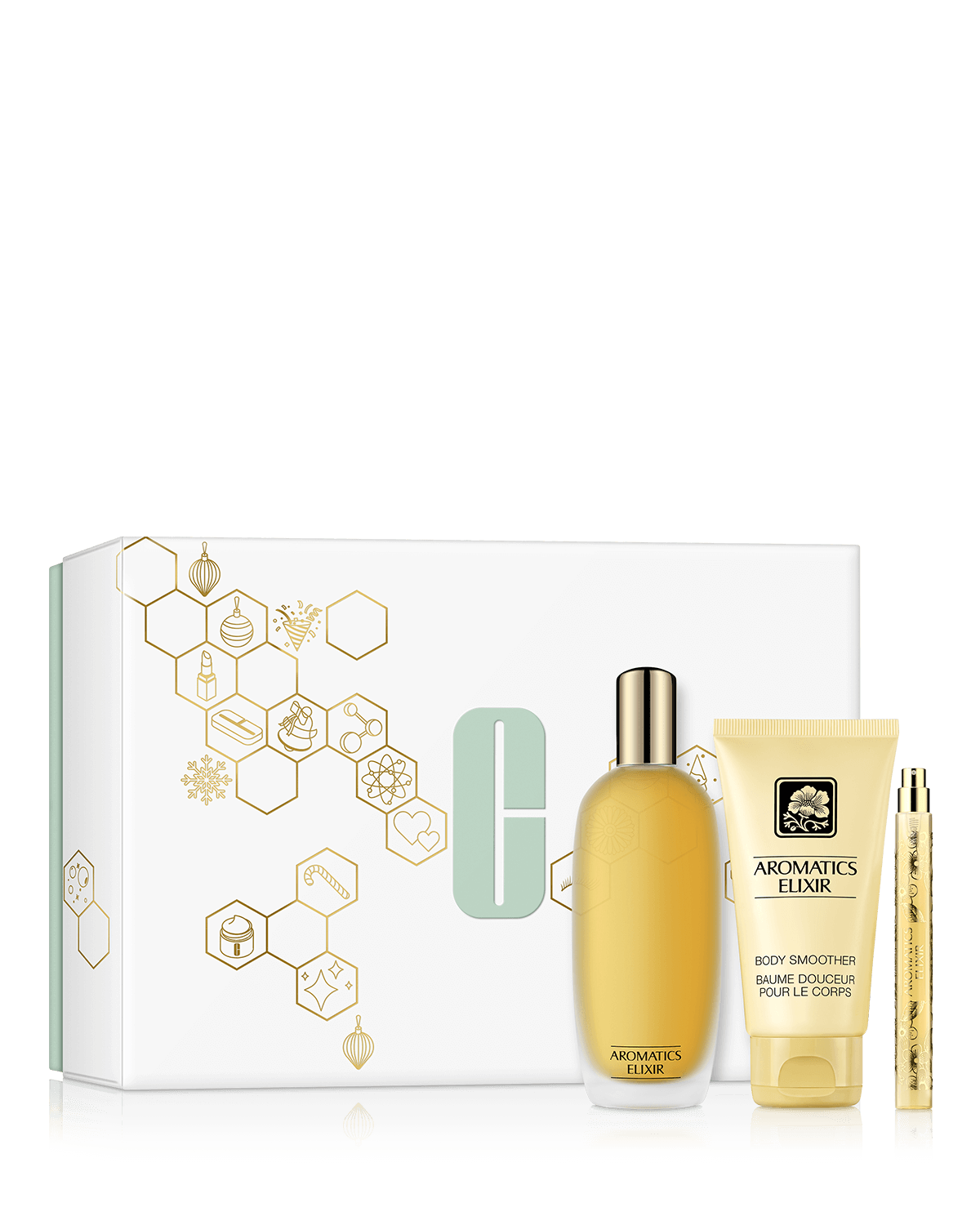 Product Details
An exclusive fragrance trio for head-to-toe intrigue. A $316 value.
Who It's For / Skin Types All
What It Does
• This non-conformist fragrance performs the role of perfume, but goes far beyond. Touches the senses and spirit in subtle, pleasing ways. For the individualist in every woman.
• Layer with Body Smoother lotion to soften and scent skin.
• Ready to give in a signature gift box.
Set Includes
Aromatics Elixir™ Perfume Spray, 100ml
Aromatics Elixir™ Body Smoother, 75ml
Aromatics Elixir™ Perfume Spray, 10ml
Free Of
Paraben-free, Phthalate-free
Aromatics Elixir Riches
Add to Bag