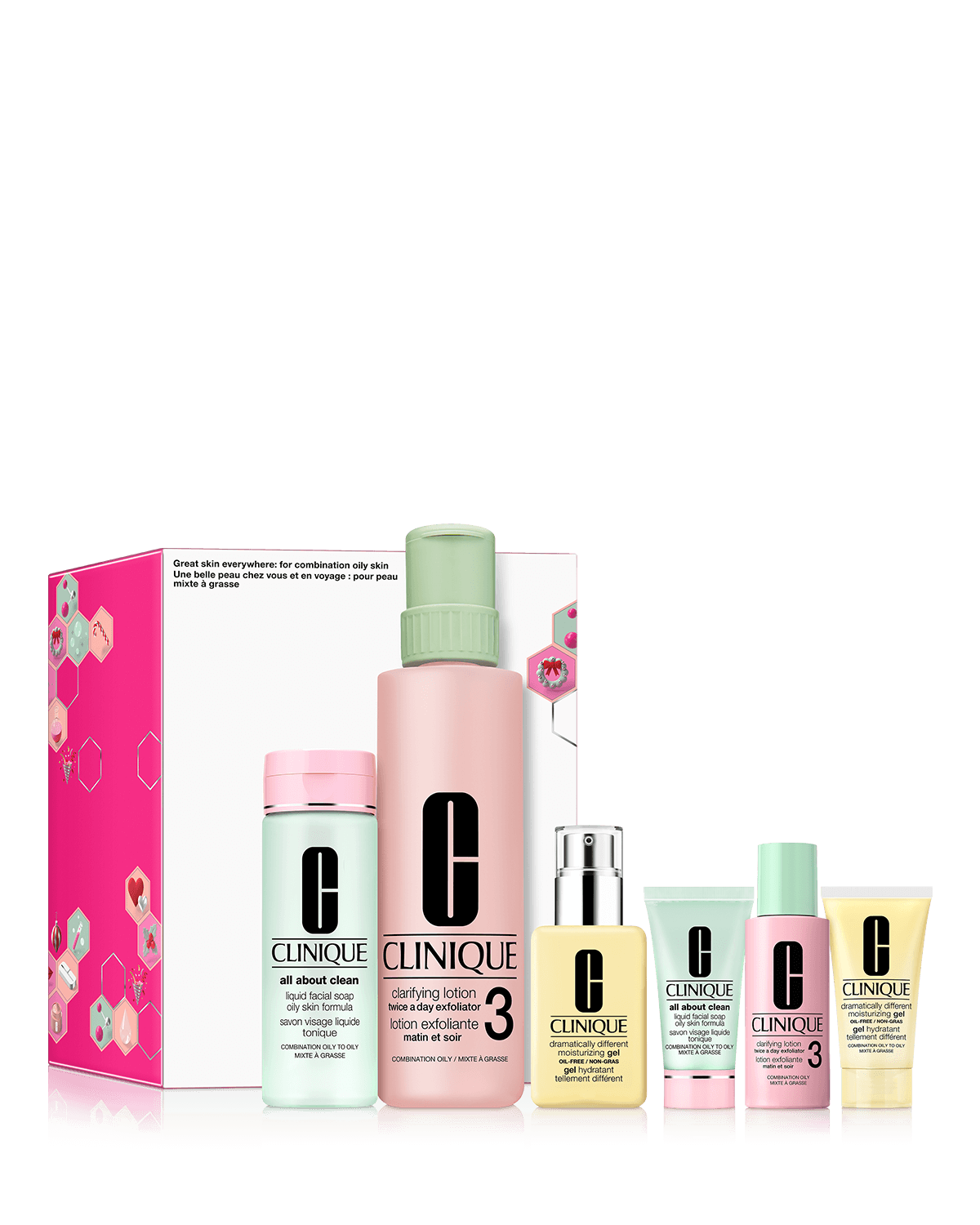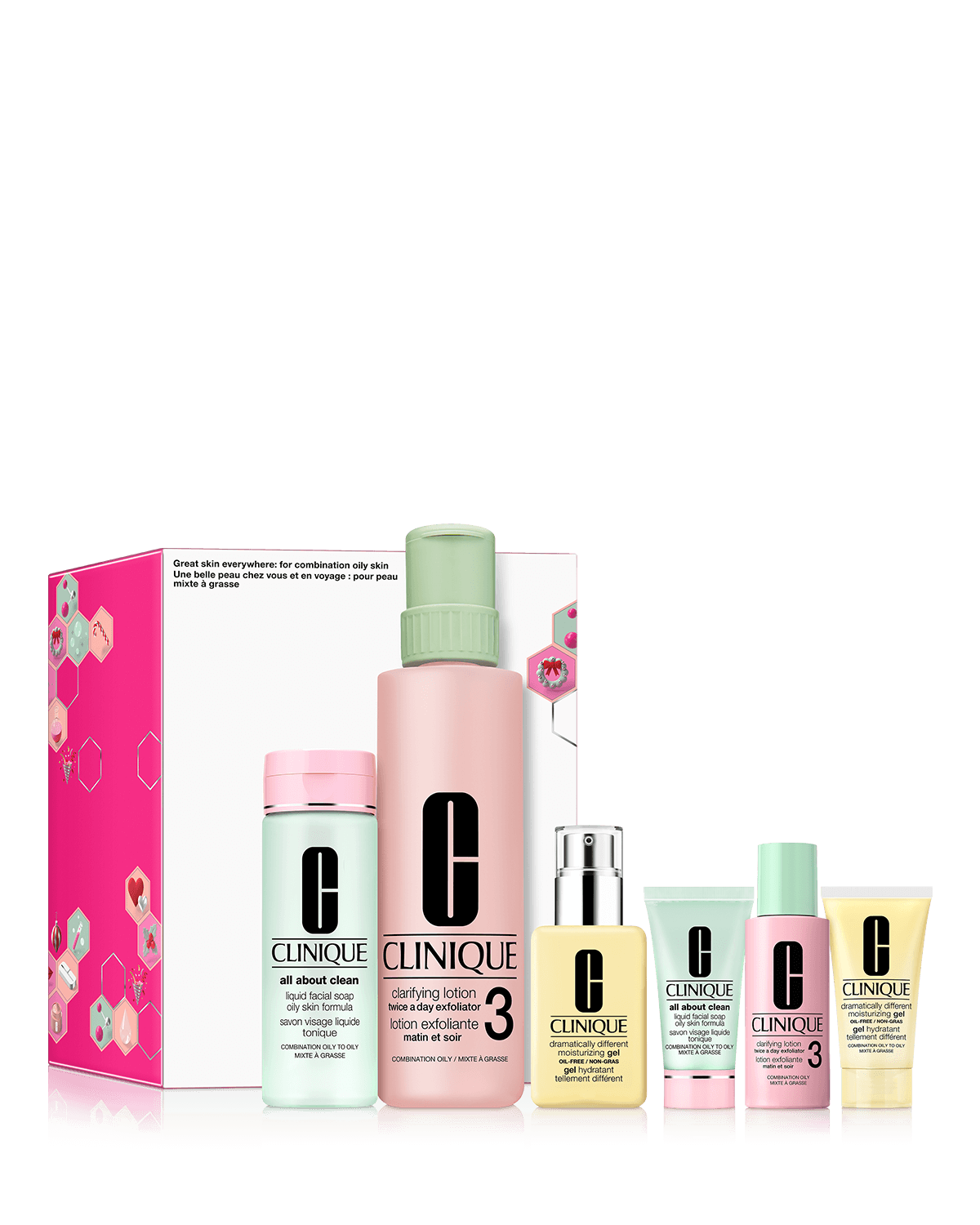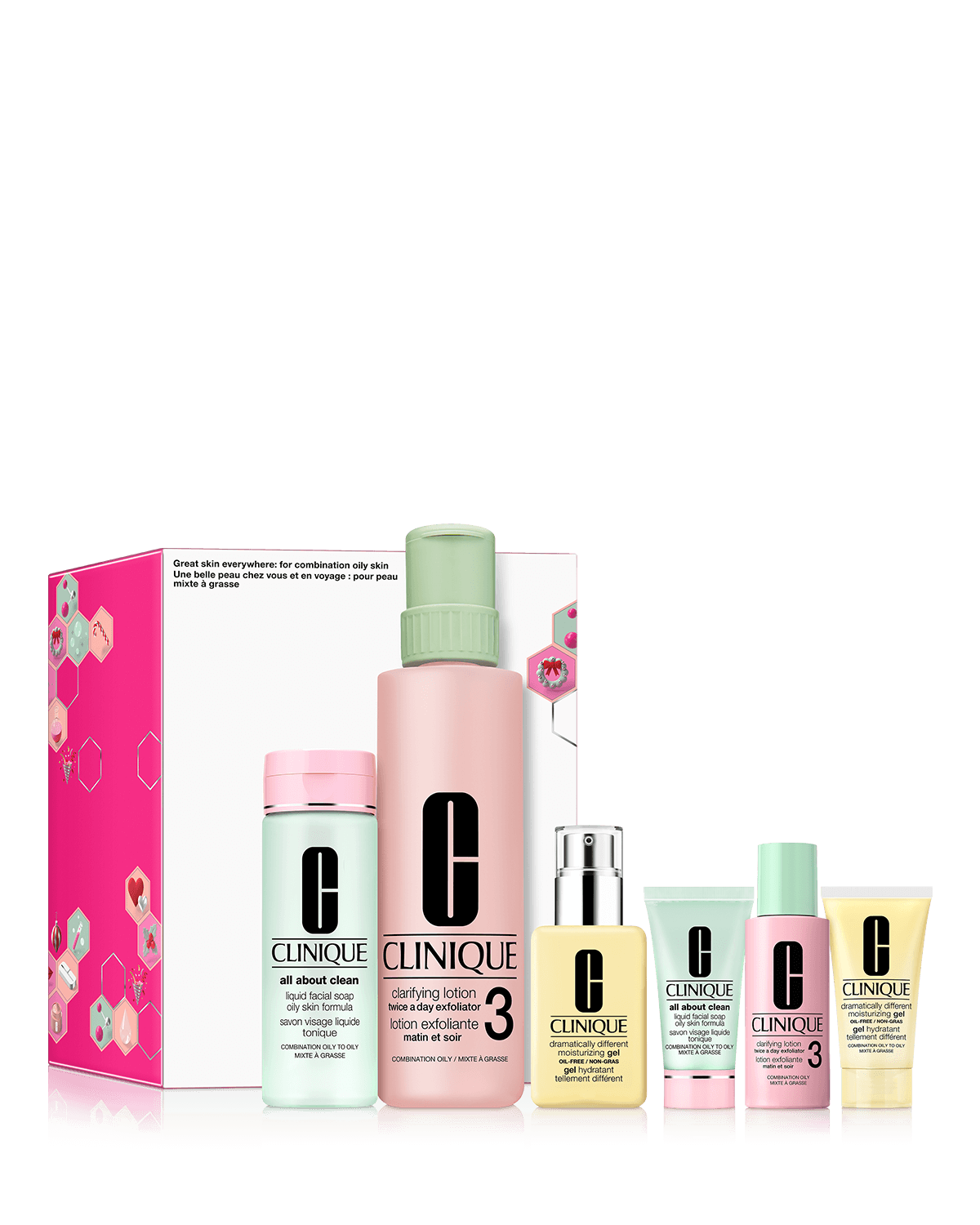 Product Details
Our most-wanted holiday set. Clinique's three signature steps for glowing skin—one set for home, one for travel. Customised for oilier skin types. A $252 value.
Who It's For / Skin Types
Combination Oily, Oily
What It Does
• Ultra-hydrating 3-Step skincare—in full and travel sizes—to give oilier skin exactly what it needs to be great skin.
• All About Clean™ Liquid Facial Soap Oily cleanses gently.
• Clarifying Lotion helps clear away excess oil and keep pores clear.
• Dramatically Different™ Moisturizing Gel hydrates and strengthens skin's moisture barrier.
Set Includes
All About Clean™ Liquid Facial Soap Oily Skin Formula, 200ml
Clarifying Lotion 3 Twice A Day Exfoliator with Pump, 487ml
Dramatically Different™ Moisturizing Gel, 125ml
All About Clean™ Liquid Facial Soap Oily Skin Formula, 30ml
Clarifying Lotion 3 Twice A Day Exfoliator, 60ml
Dramatically Different™ Moisturizing Gel, 30ml
Free Of
Paraben-free, Phthalate-free, Fragrance-free
Great Skin Everywhere: For Combination Oily Skin
Add to Bag