Decode your lip dress code
Step 1: Use our Findation tool to find your perfect Even Better™
Foundation shade. Simply click the 'Find It' button above.

Step 2: Once you know your foundation shade, retrieve it on the shade match wheel below,
which will reveal your 3 matching lip shades.

Step 3: Choose the lip shade that matches your mood — Naked,
Casual, Glam — or try out all three.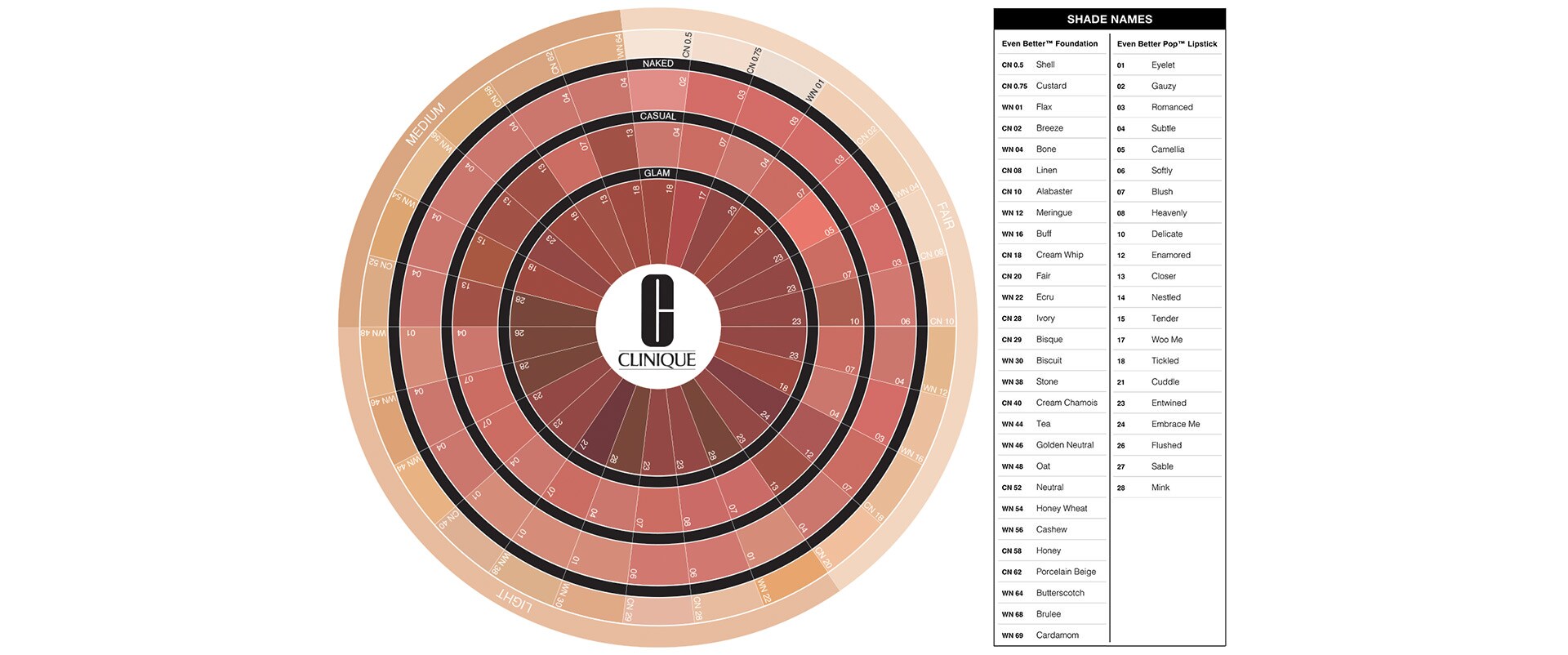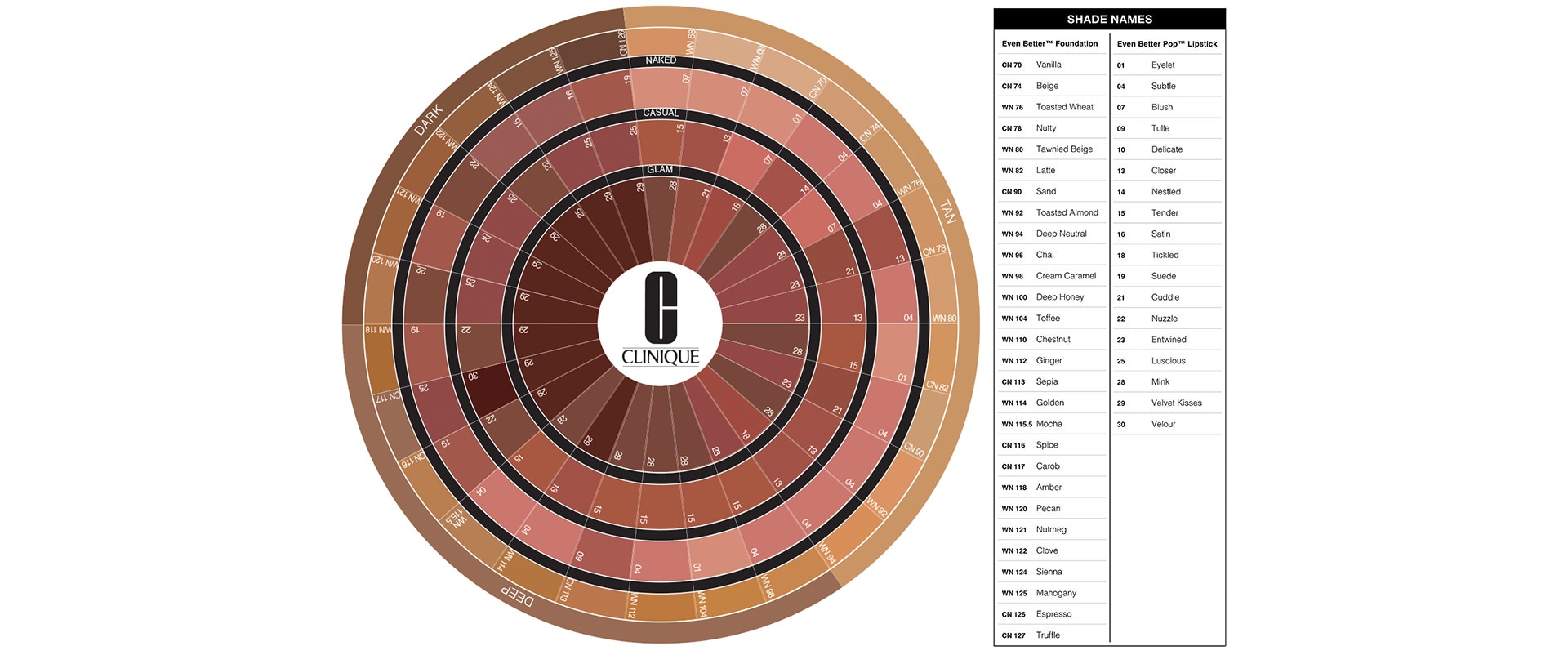 Even Better™ or Even Better Glow™?
Click below to compare them now.
Even Better™ Makeup SPF 15
In 42 stay-true shades. Discover yours.