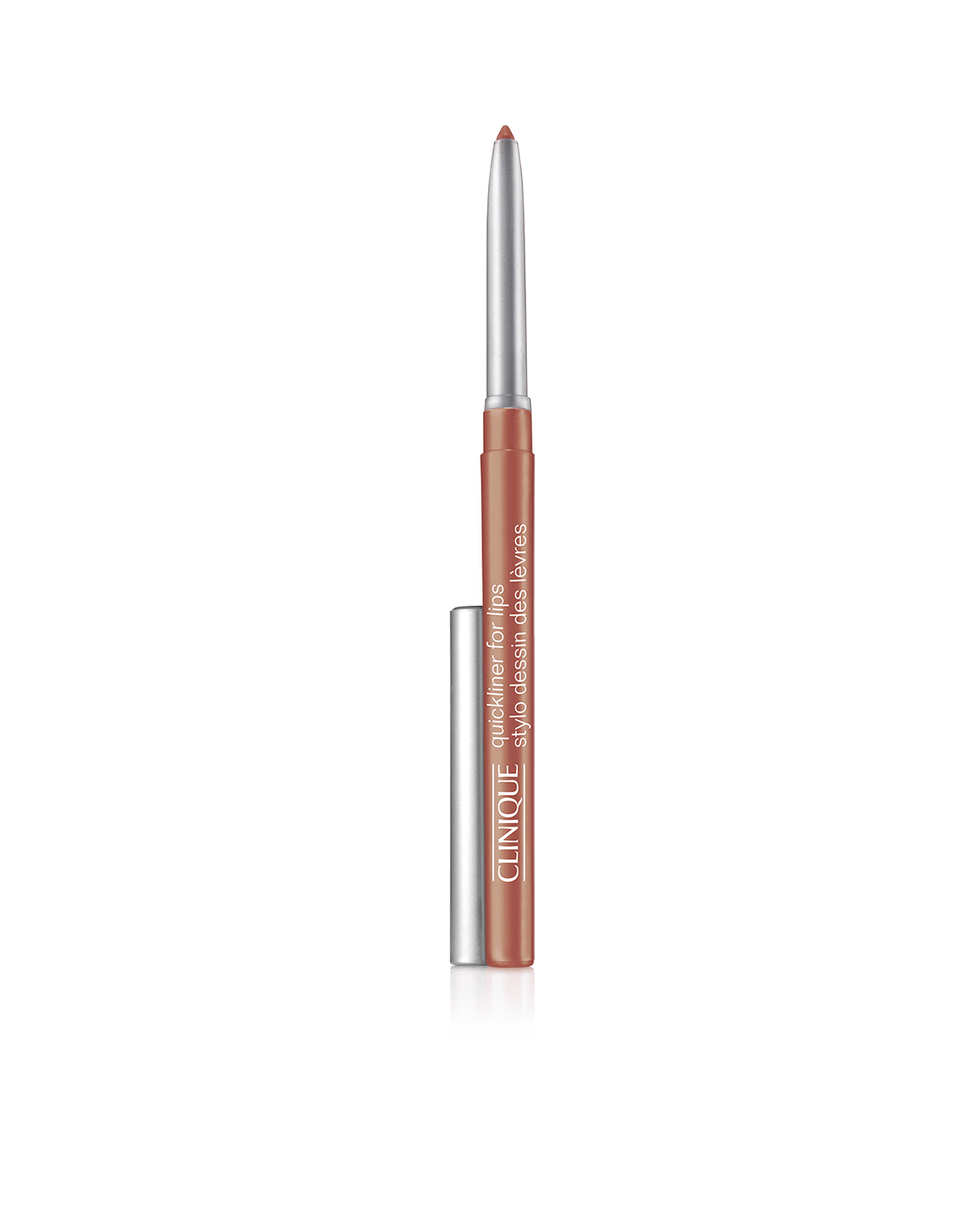 Quickliner For Lips
All-day lip liner. Use to line and define lips or smooth all over lips before lipstick application for extended wear. Non-drying formula helps keep lipstick in place. Prevents lipstick from feathering and bleeding. No sharpening required.
How To Use
Prepare lips for colour with All About Lips.
Swivel up only 1/8" (pencil does not retract to avoid exposing formula to air, which is drying).
Follow "dot-dot-dash" method to ensure ease and accuracy of application: Draw two dots on upper lip's bow, a dash across bottom of lower lip, then connect all three.
To extend lip colour wear, fill in lips with liner, then follow with lipstick.
Recap securely to protect formula.
New packaging is being phased in for this product. Your shipped product might look slightly different than the one shown on this website.