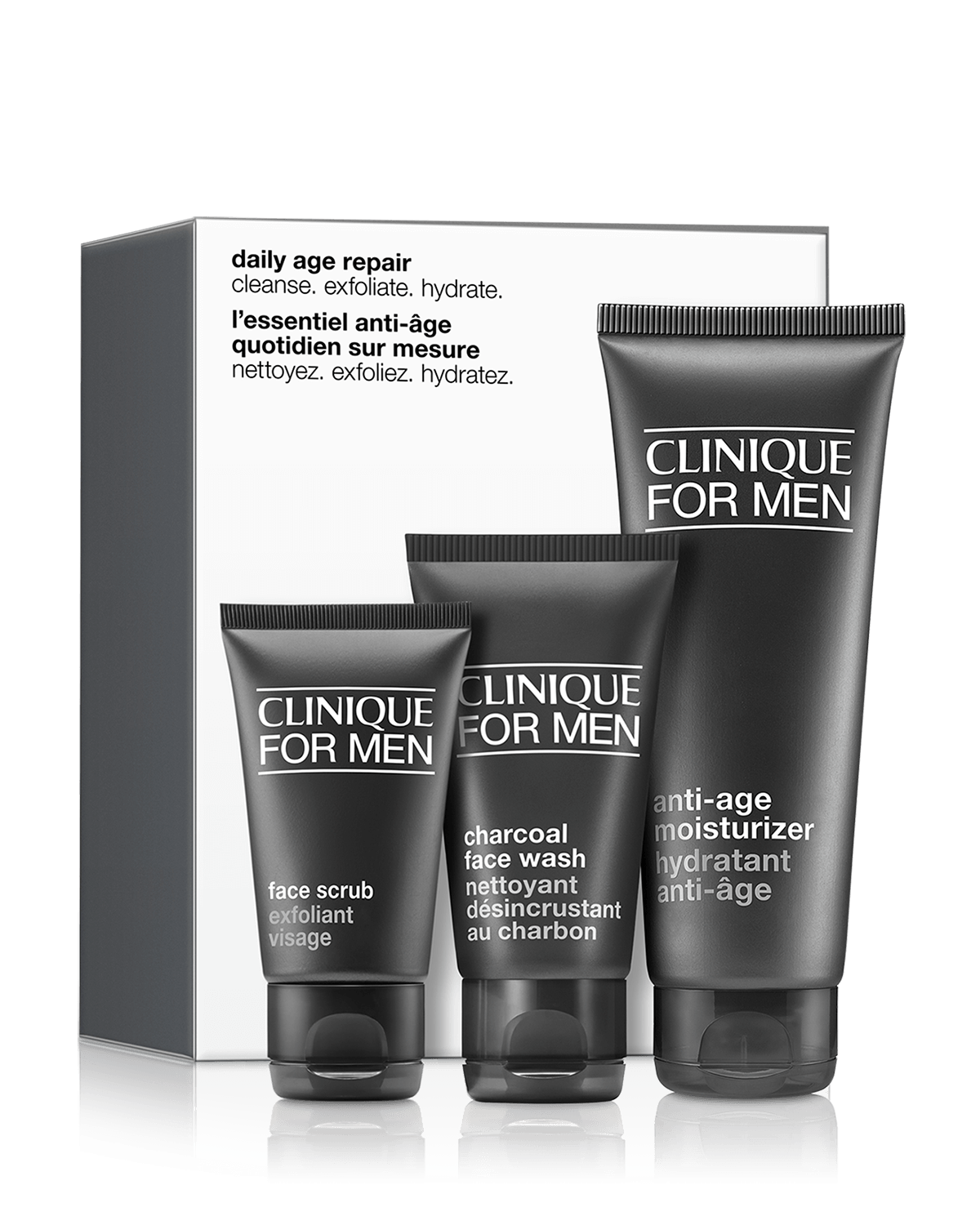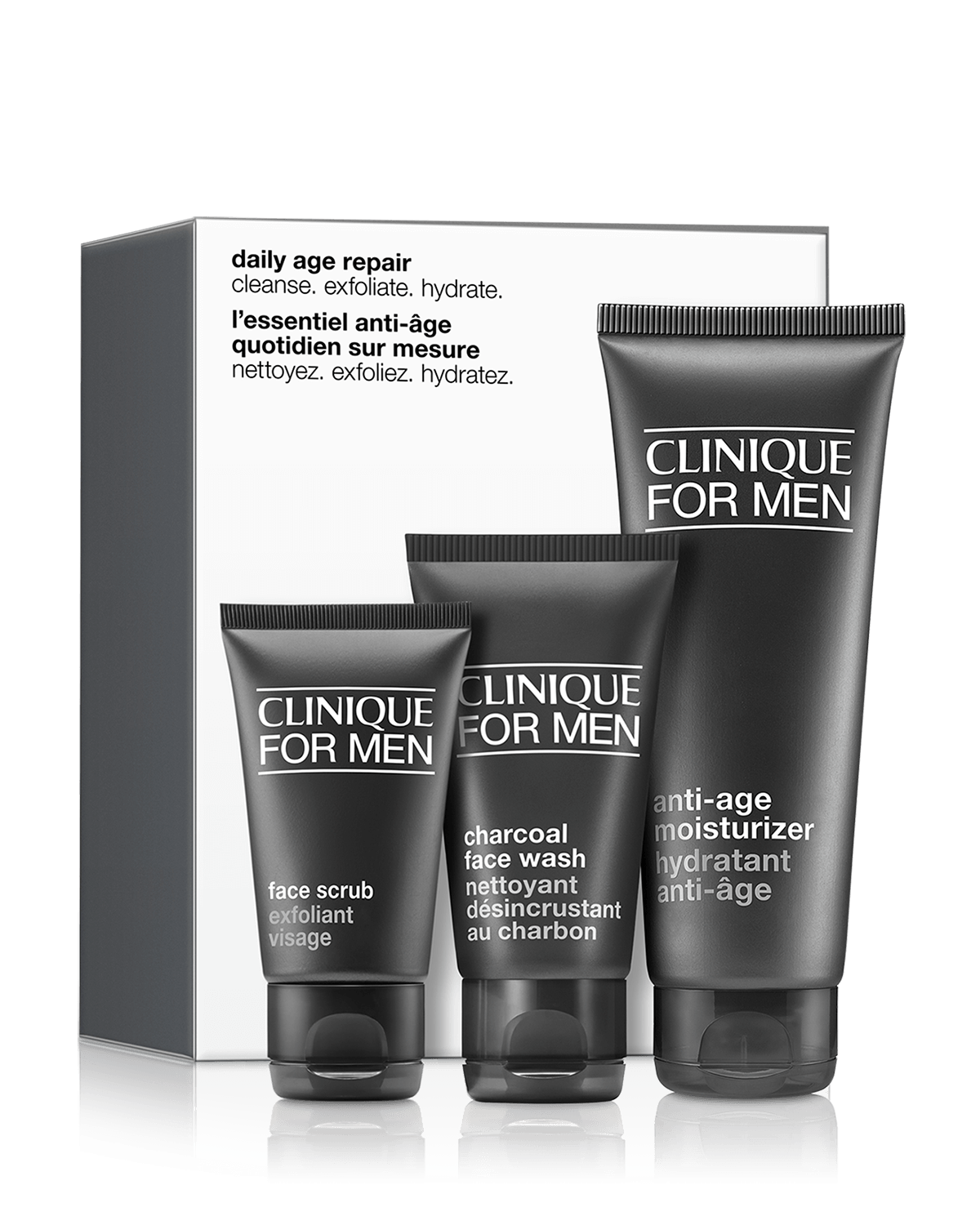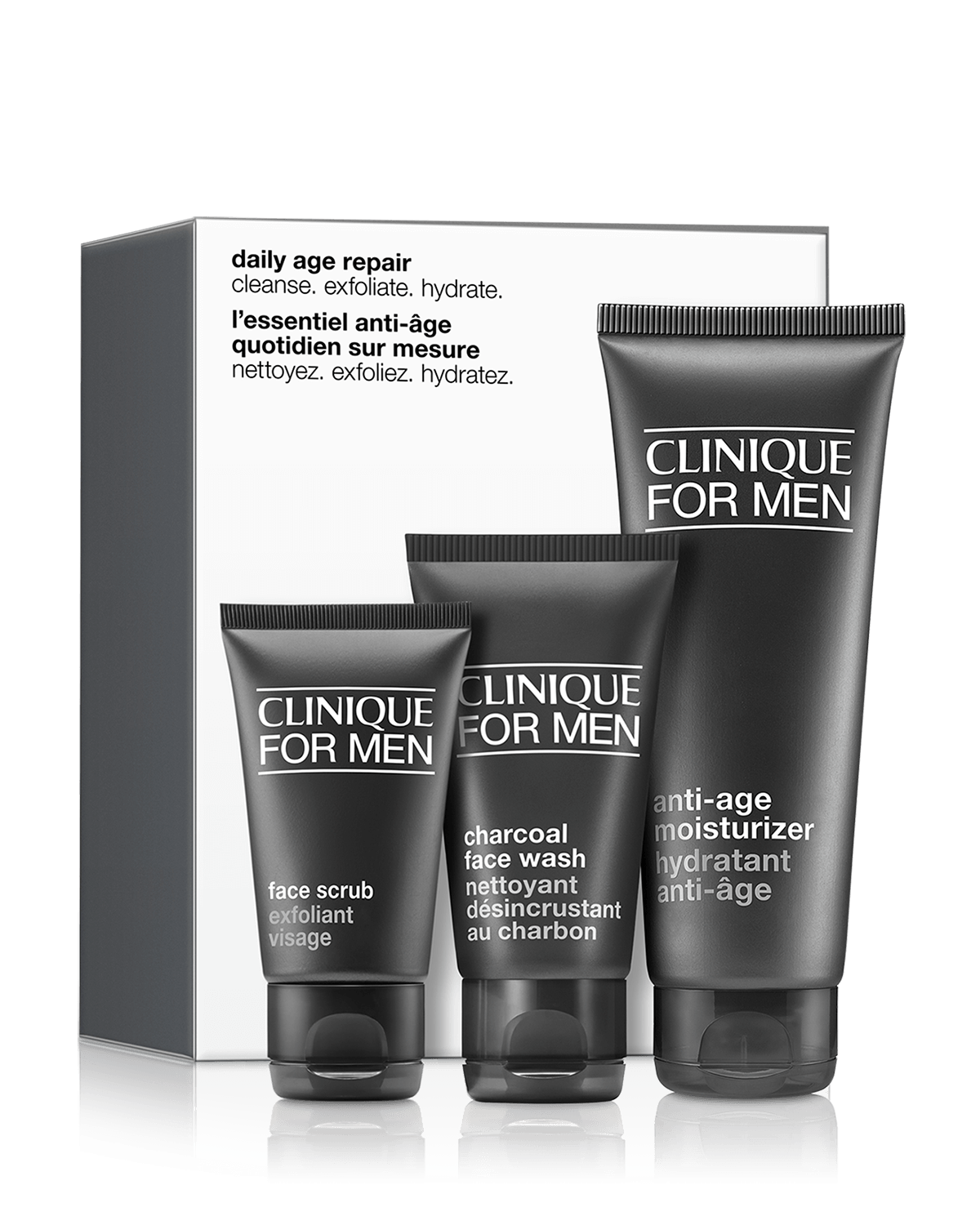 Product Details
The essential trio for daily age protection. A $98 value.
Skin Types: All
What It Does
• This set of custom-fit formulas keeps skin feeling comfortable, hydrated, and revitalised. • Non-drying Charcoal Face Wash draws out pore-clogging dirt and excess oil.
• Face Scrub revives and smooths skin to clear the way for the closest shaves. • Quick-absorbing Anti-Age Moisturizer combats lines, wrinkles, dullness for a younger, revitalised look.
Set Includes
Clinique For Men™ Anti-Age Moisturizer 100ml
Clinique For Men™ Face Scrub 30ml Clinique For Men™
Charcoal Face Wash 50ml
Free Of
Paraben-free, Phalate-free, Fragrance-free
Clinique For Men Set: Daily Age Repair
Add to Bag