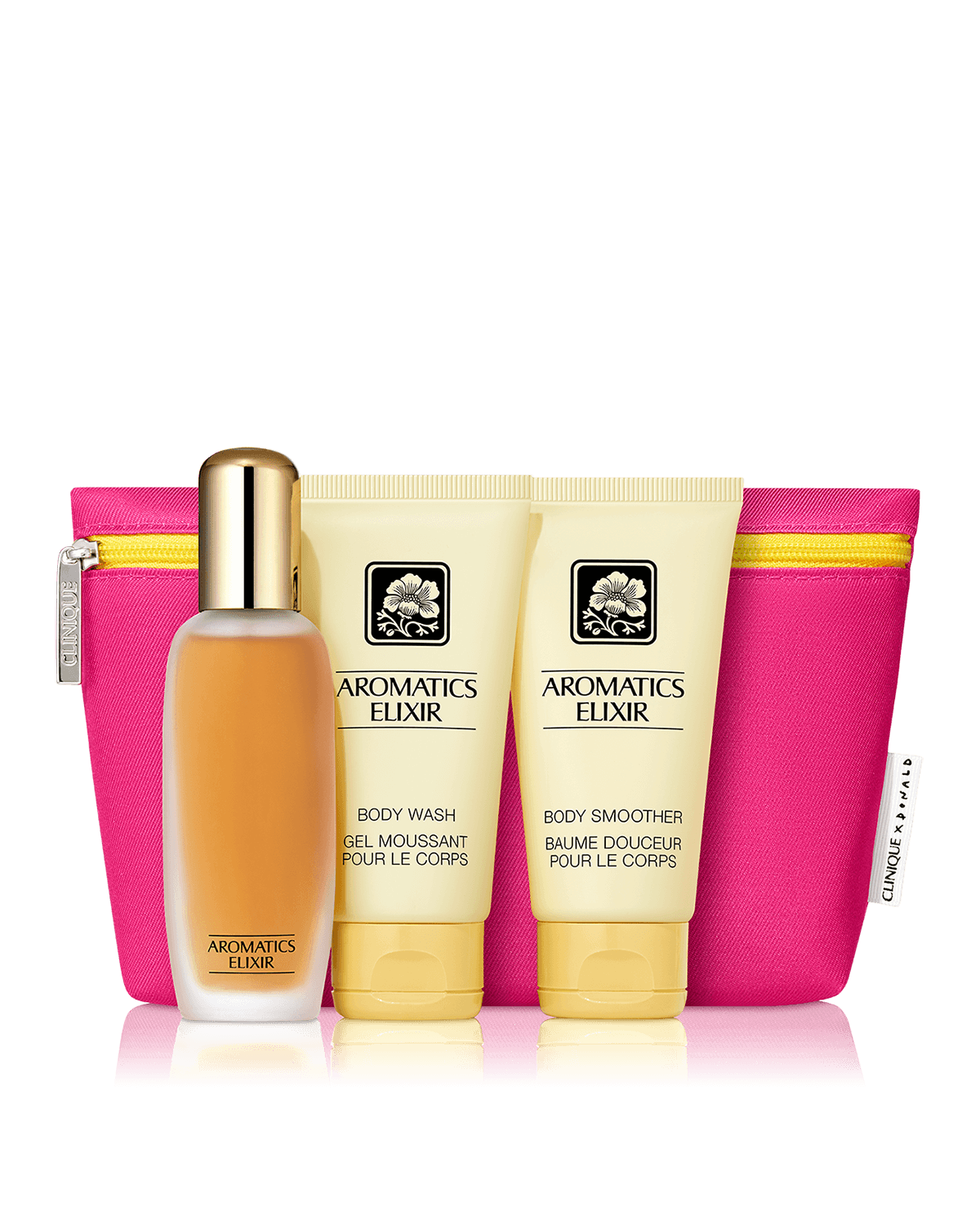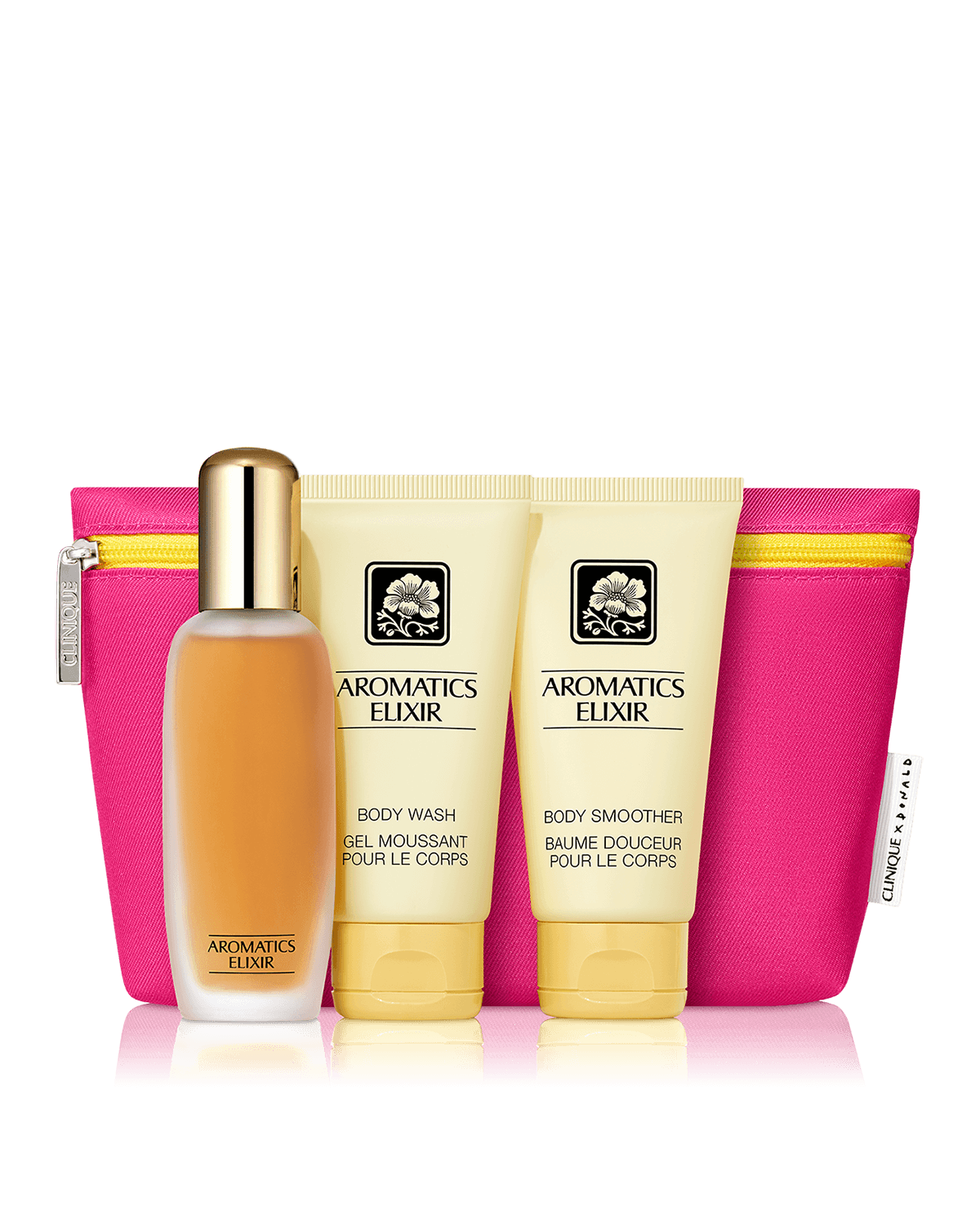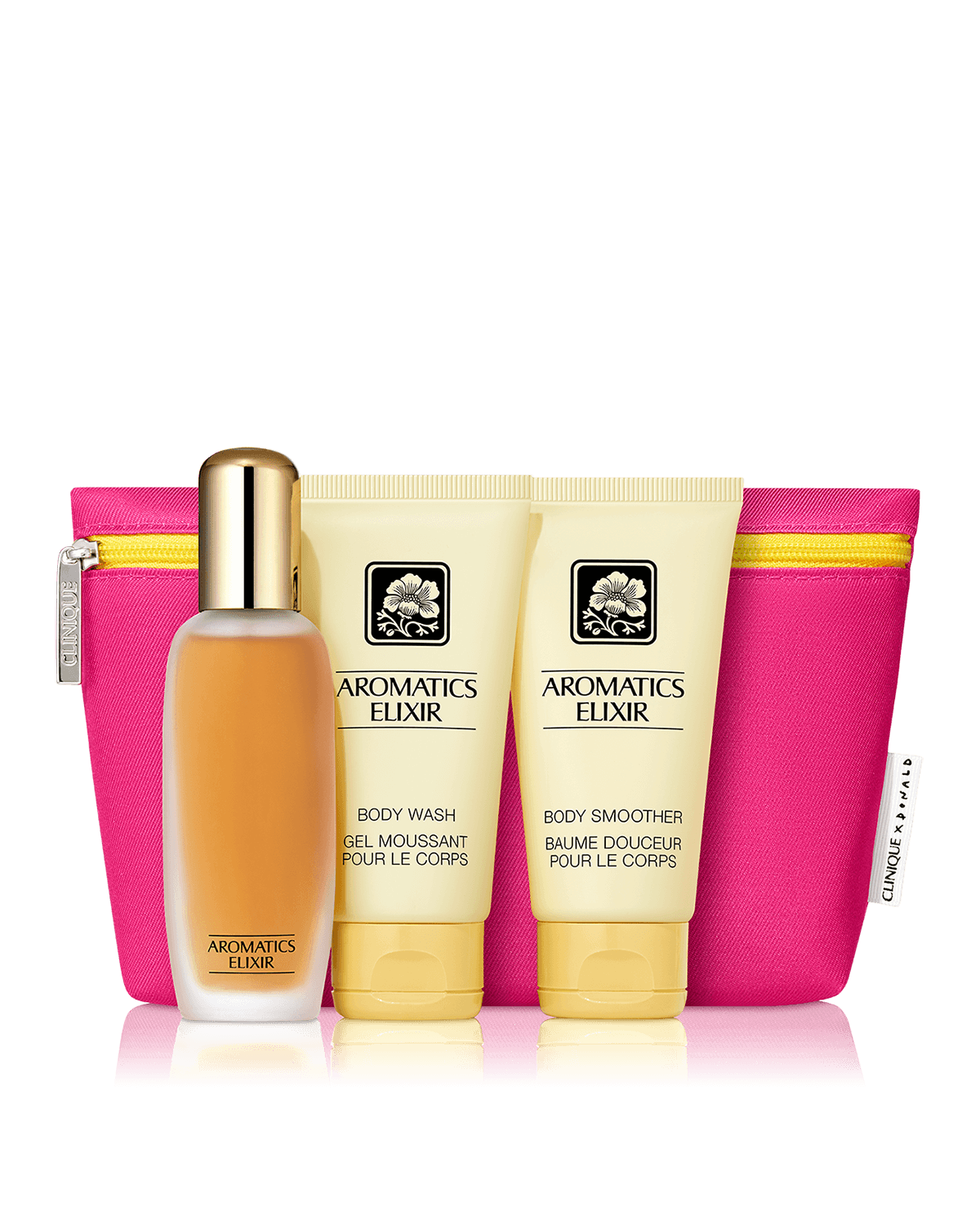 Product Details
Exclusive travel-ready fragrance trio for head-to-toe intrigue. A $156 value.
Skin Types: All
What It Does
• This non-conformist fragrance performs the role of perfume, but goes far beyond. Touches the senses and spirit in subtle, pleasing ways.
• Layer with shimmering gel Body Wash and Body Smoother lotion for lasting notes of rose, jasmine, ylang ylang, and vetiver.
• Portable scent essentials in a signature gift box.
Set Includes
Aromatics Elixir™ Body Smoother, 75ml
Aromatics Elixir™ Body Wash, 75ml
Aromatics Elixir™ Perfume Spray, 45ml
Free Of
No parabens. No phthalates. Just happy skin.
Aromatics Elixir Essentials: Fragrance Set
Add to Bag
Social media stars.
Share your favorite Clinique products and looks with us.