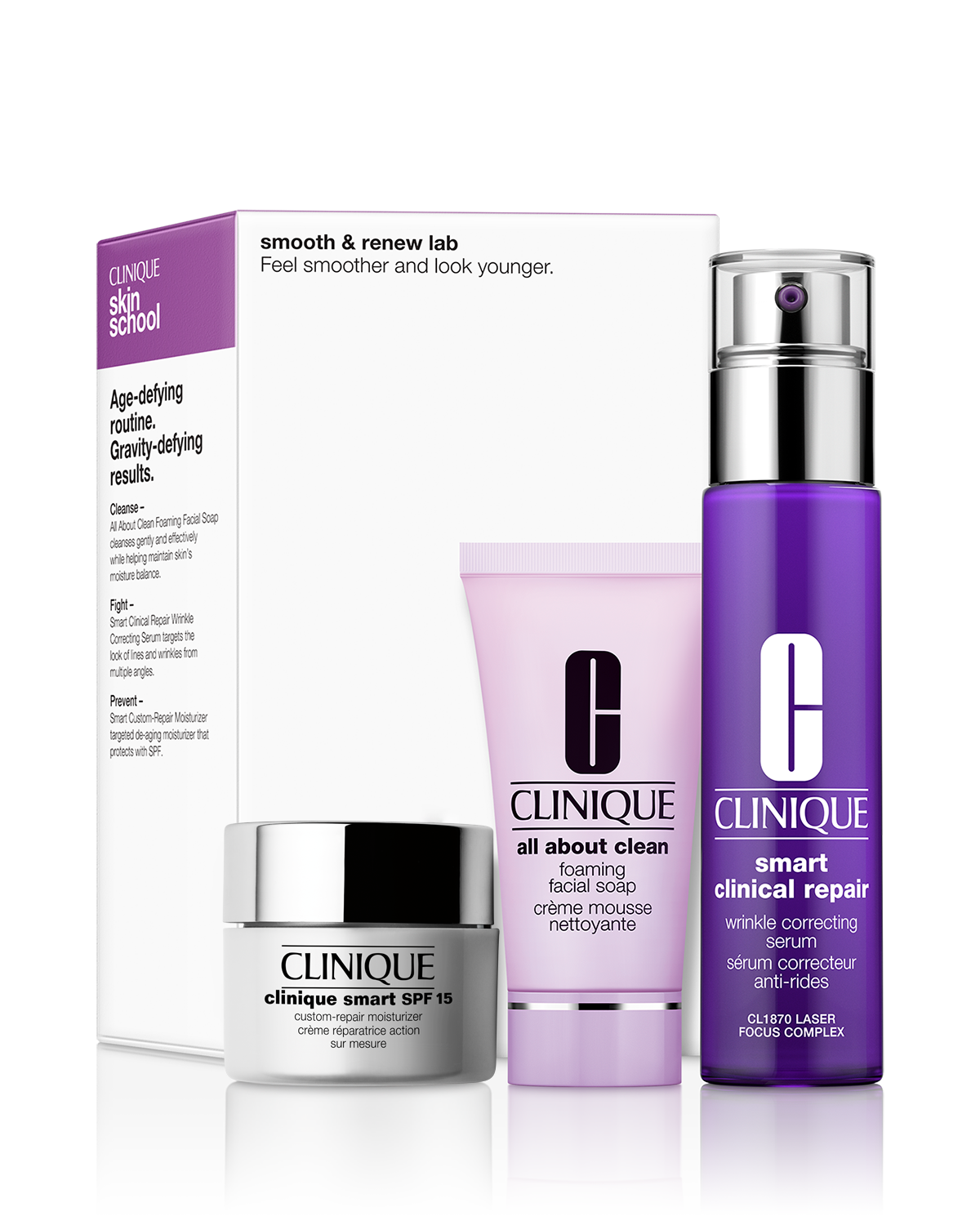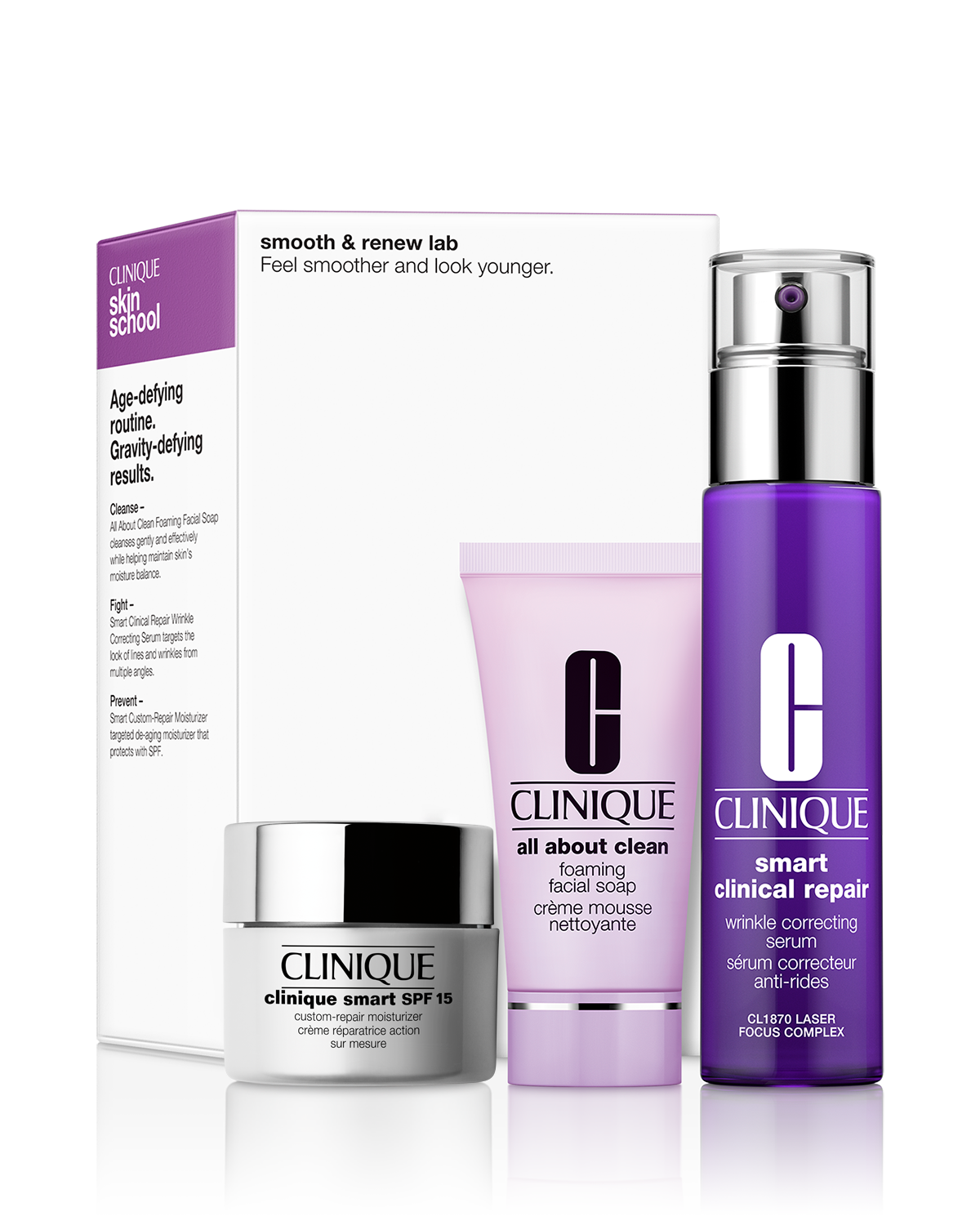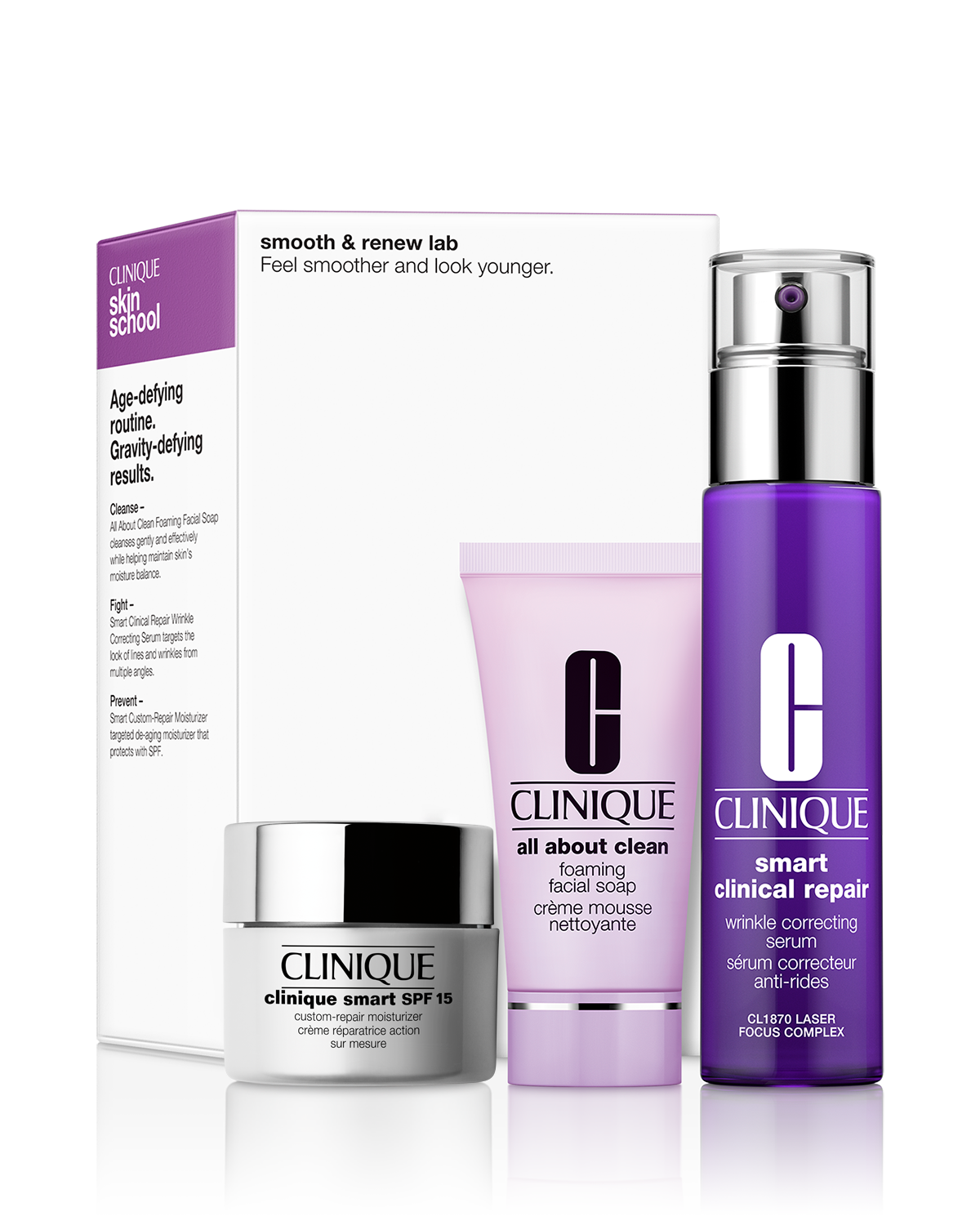 Product Details
Feel smoother and look younger. A $185 value.
Skin Types: All
What It Does
• Cleanse – All About Clean™ Foaming Facial Soap gently yet thoroughly removes pollution, dirt, excess oil and makeup to reveal smoother, clearer skin.
• Prevent – Clinique Smart™ SPF 15 Custom-Repair Moisturizer targeted de-ageing moisturiser that protects with SPF.
• Fight – Clinique Smart™ Clinical Repair Wrinkle Correcting Serum targets the look of lines and wrinkles from multiple angles.
Set Includes
All About Clean™ Foaming Facial Soap, 30ml
Clinique Smart™ SPF 15 Custom-Repair Moisturizer, 15ml
Clinique Smart™ Clinical Repair Wrinkle Correcting Serum, 30ml
Smooth & Renew Lab: Skin Care Set
Add to Bag