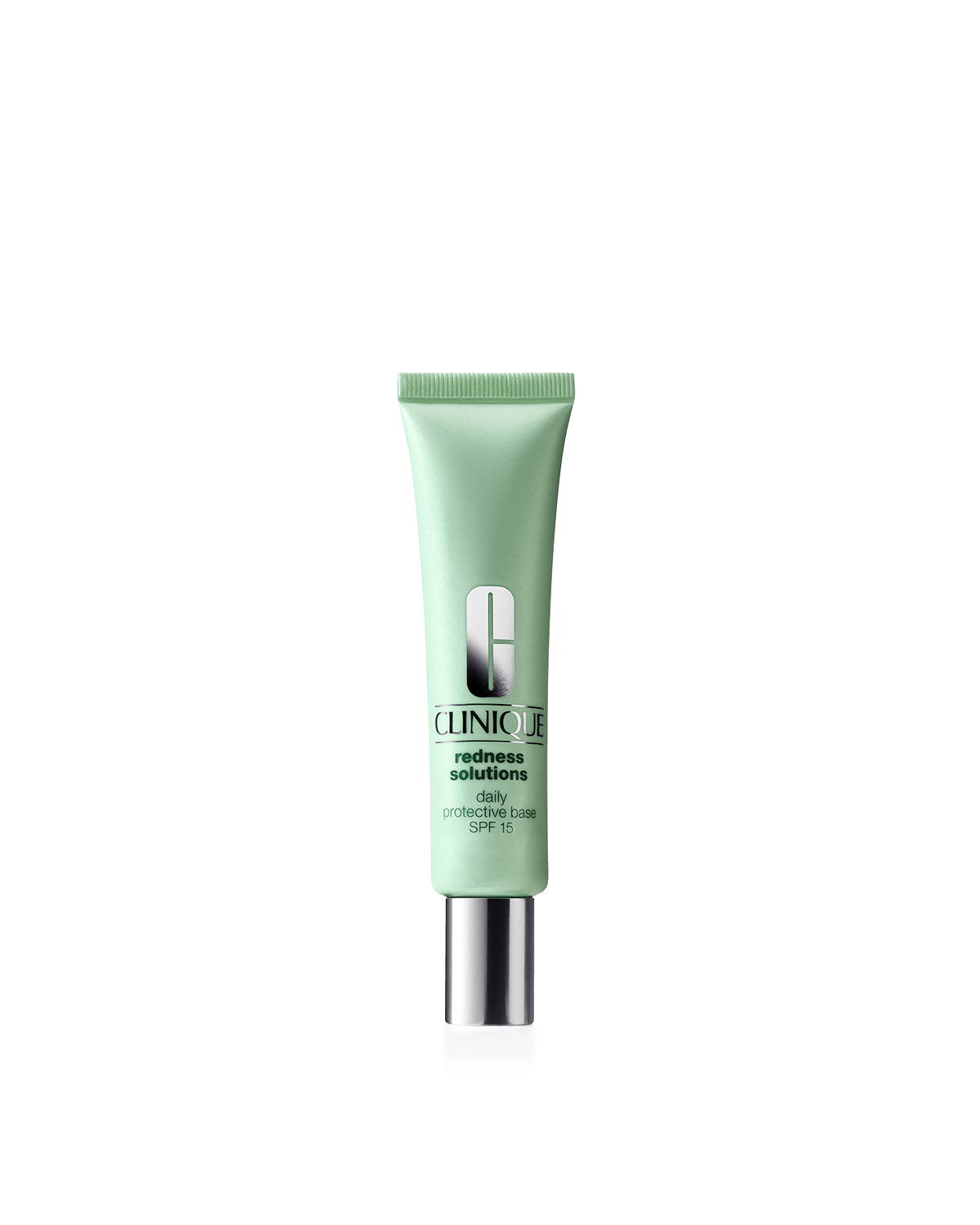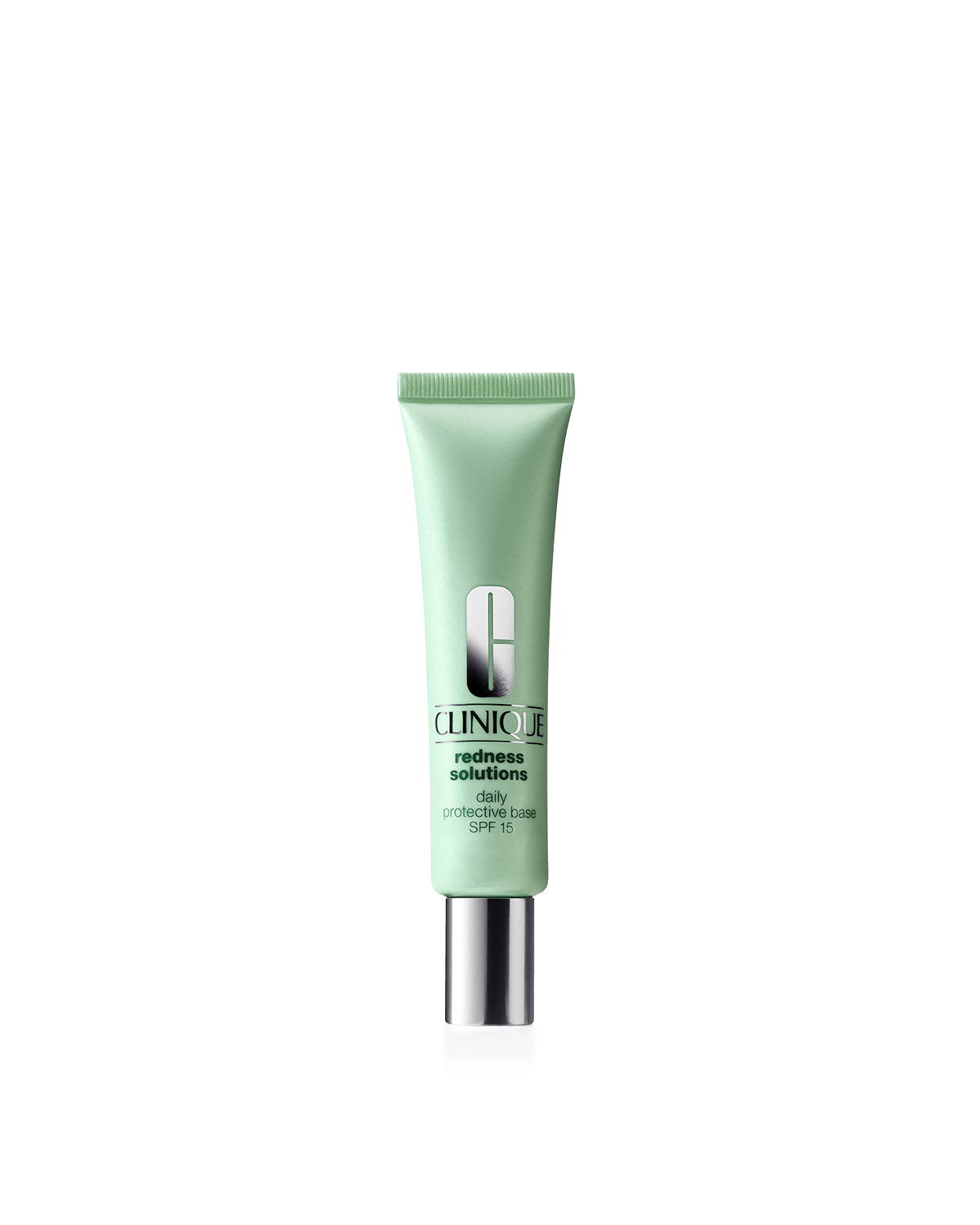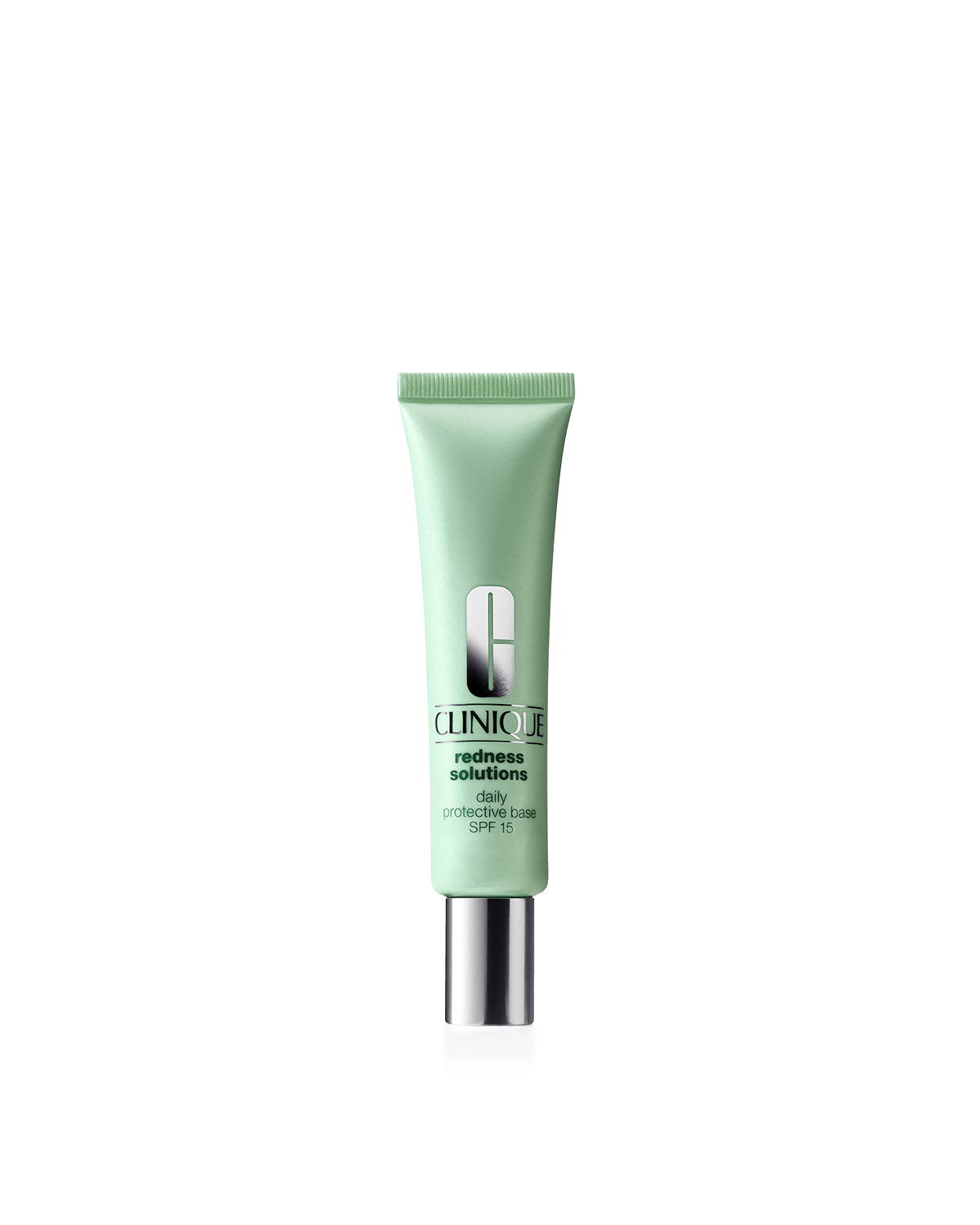 Product Details
For any skin with occasional or persistent redness.

What It Is
Oil-free makeup primer with a sheer green tint visually corrects redness. It's the third step in our Redness Solutions Regimen.

What It Does
Instantly reduces the appearance of redness. Helps shield skin from the UVA/UVB exposure that can aggravate redness-prone skins. Does it without chemical sunscreens. The best way to get redness under control is a consistent, non-irritating routine. Each part of Clinique's Redness Solutions Regimen has a purpose: cleanse, soothe, protect.

Key Ingredients / Technology
A blend of physical sunscreens protects from UVA/UVB and environmental exposure that can aggravate skins prone to redness. Antioxidants and anti-irritants comfort and soothe skin. Non-Acnegenic. Oil-Free. Ophthalmologist Tested.
Redness Solutions Daily Protective Base SPF 15
Add to Bag