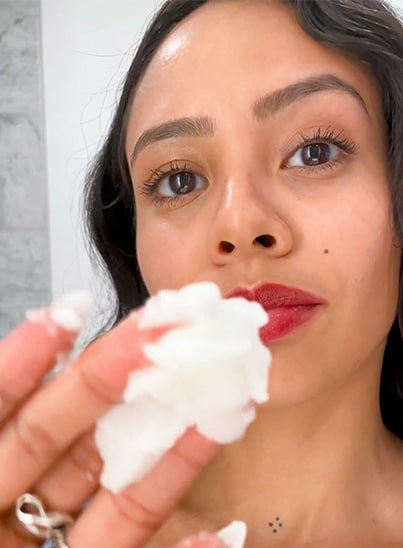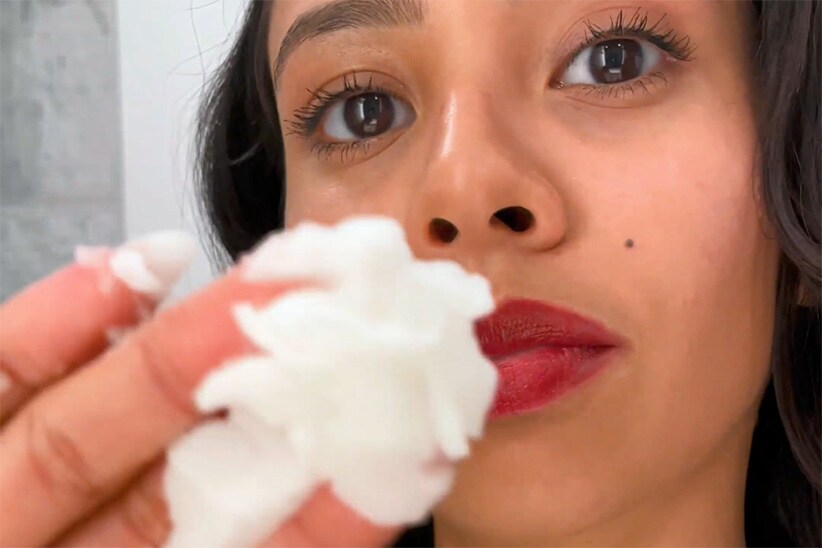 The Power of Double Cleansing
Would you take a shower with your clothes on? Of course not. Think of makeup like clothes on your face. If your makeup isn't properly removed before washing your face, it acts like a barrier between your skin and the facial cleanser.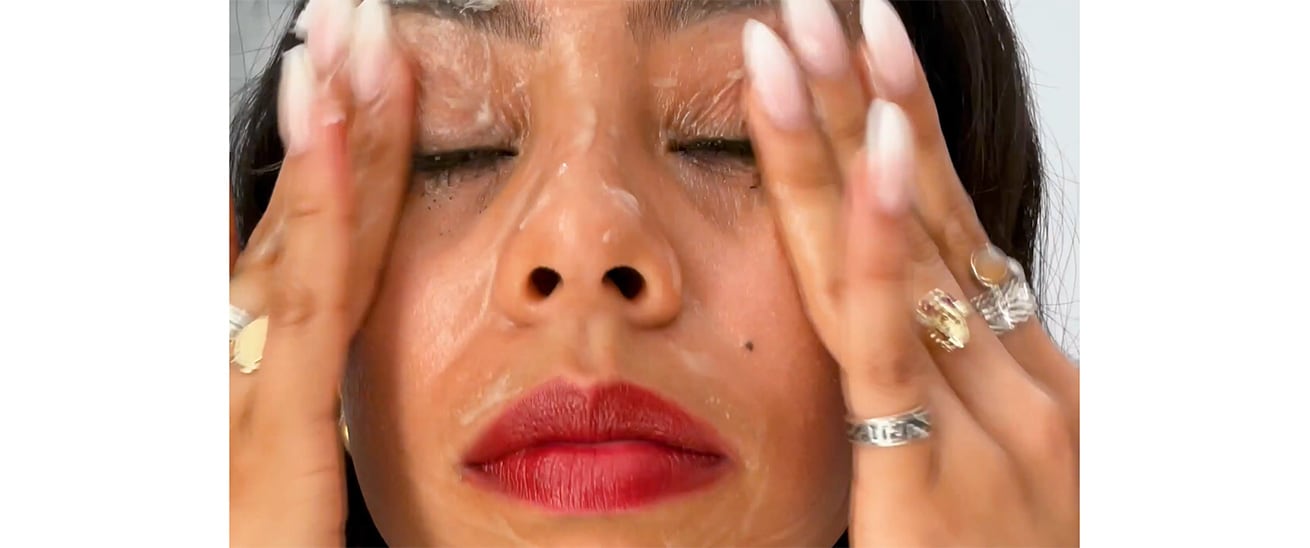 What is double cleansing?

To give your face a thorough cleanse at the end of the day, you need a strategic one-two punch: first, an oil-based makeup remover balm to dissolve tenacious long-wearing makeup (foundation, concealer, blush, etc.), followed by a water-based facial cleanser to remove sweat, pollution, dirt, and any accumulation of oil stuck in your pores. This double cleansing method will not only result in more radiant skin, but it also clears the way for your skin to better absorb skincare treatments for maximum results.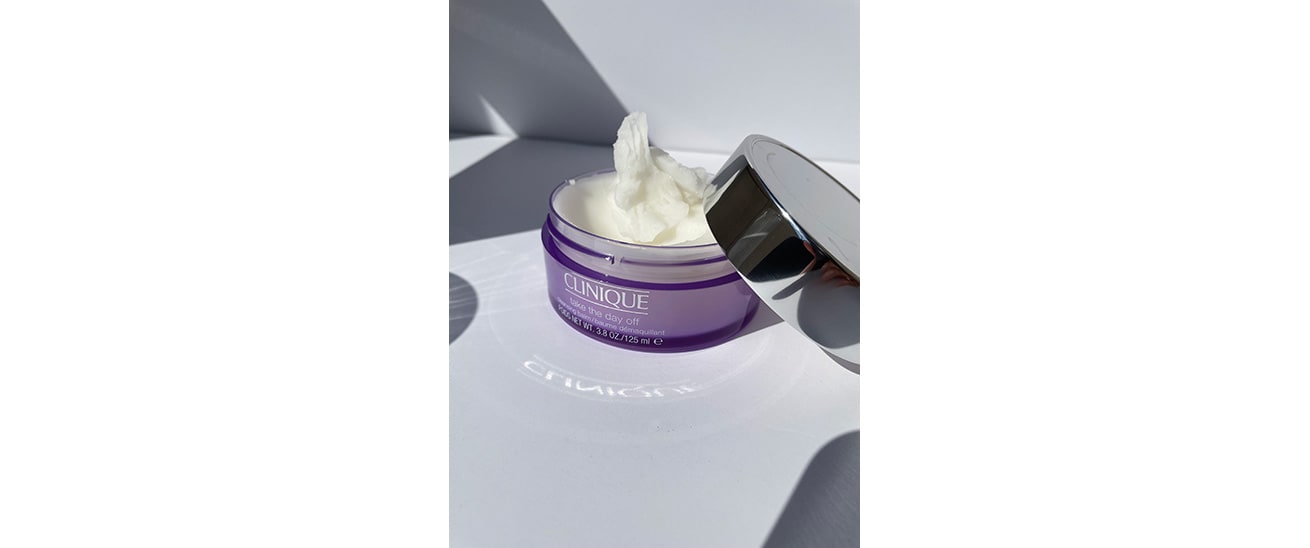 Makeup Removal 101.

There's a reason Take The Day Off Cleansing Balm is called a makeup artist's best friend. The solid balm transforms into a silky oil that effortlessly dissolves even the most tenacious makeup and leaves skin brighter, with a healthy-looking glow. The best cleansing balm technique? Take a small scoop of balm and massage onto dry skin using circular movements from the center of your face outwards. Delicately massage your eyes last to avoid spreading makeup over your entire face. Then, dampen a clean washcloth in warm water, ring it out, and hold over your face for 5 seconds. Use the cloth to gently wipe away all traces of makeup. Rinse the cloth again in cool water, and re-apply it to your face to tighten pores. Repeat after us: ahhh.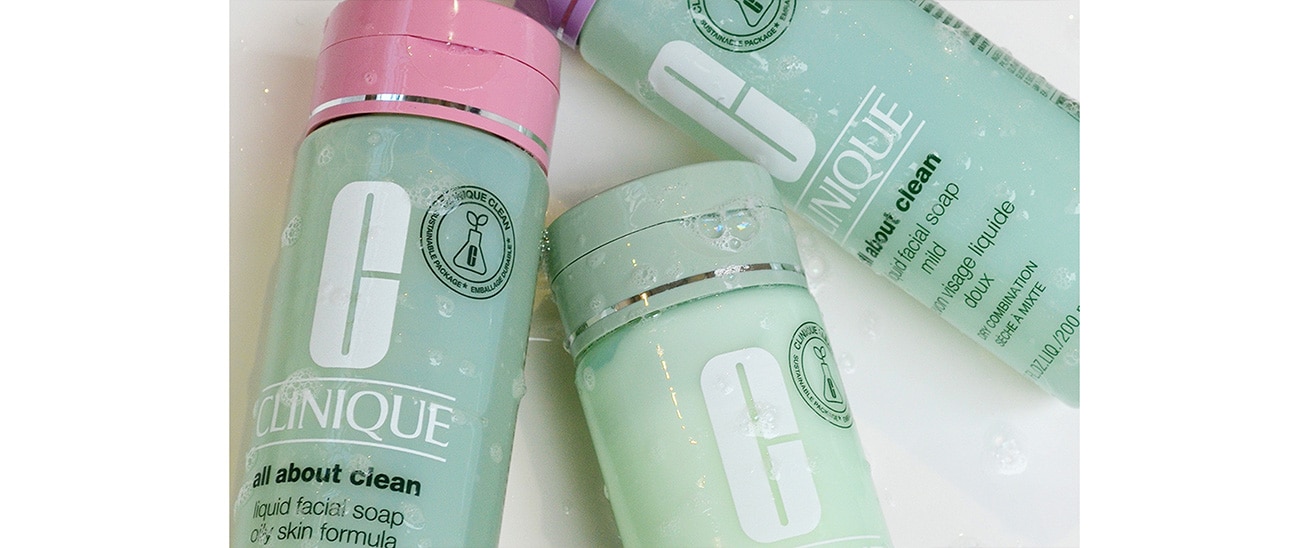 The clean sweep.

With makeup and grime out of the way, your cleanser can really get down to business. This second cleanse works beyond superficial impurities and goes deeper to purify your skin and give you the ultimate clean. Your face wash will also be better able to target your unique skin concerns (think dryness, breakouts, etc.). Another bonus of double cleansing: face serums and lotions are better absorbed and can get to work faster—giving you maximum glow for your buck. Win, win.

Haven't met your face wash soul mate yet? Look for a non-drying, non-stripping formula for optimal gentleness. All About Clean Liquid Facial Soap Extra-Mild checks all these boxes. Other ingredients to know: glycerin, algae extract and hyaluronic acid all attract moisture, meaning you won't get that dry, tight feeling after washing your face.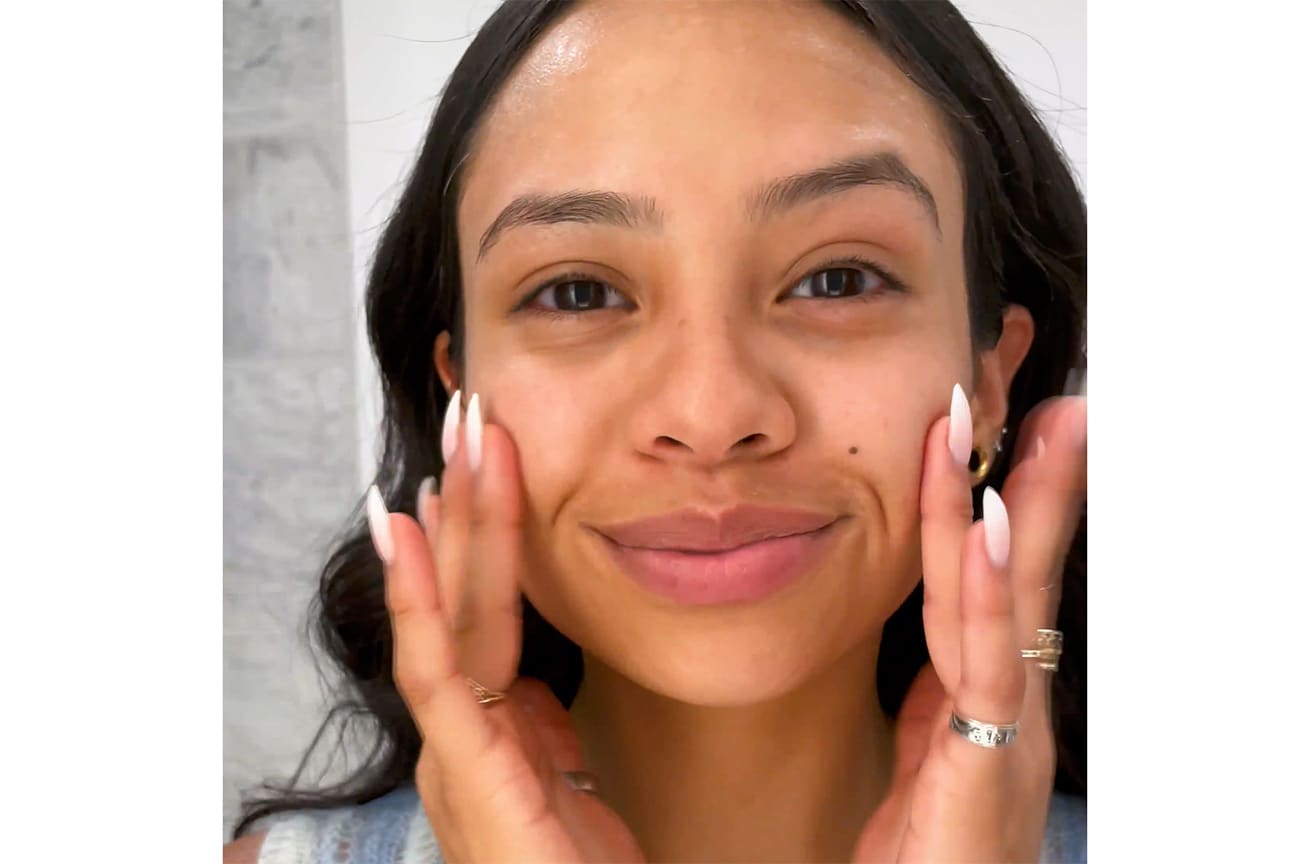 Want more healthy skin tips?

Learn from the best at Skin School, with personalized, interactive classes led by our Consultants. Enjoy 1:1 session or invite your friends.