Illustrator Dallas Shaw is a master of artistic collaboration. Her powerful sense of color and style keeps her art in high demand. How does she make it work? Each creation is nuanced, imaginative, and dramatically different. What's more, Dallas infuses every piece with a dose of her unmistakable personal style. So smart. Clinique is thrilled that she's helping us celebrate the launch of The Wink with these custom cuties. Choose your favorite Dallas wink, and toss it to someone in your life because…well, only you two will know why! Keep reading to see how Dallas stays inspired and merges her art with her personal style.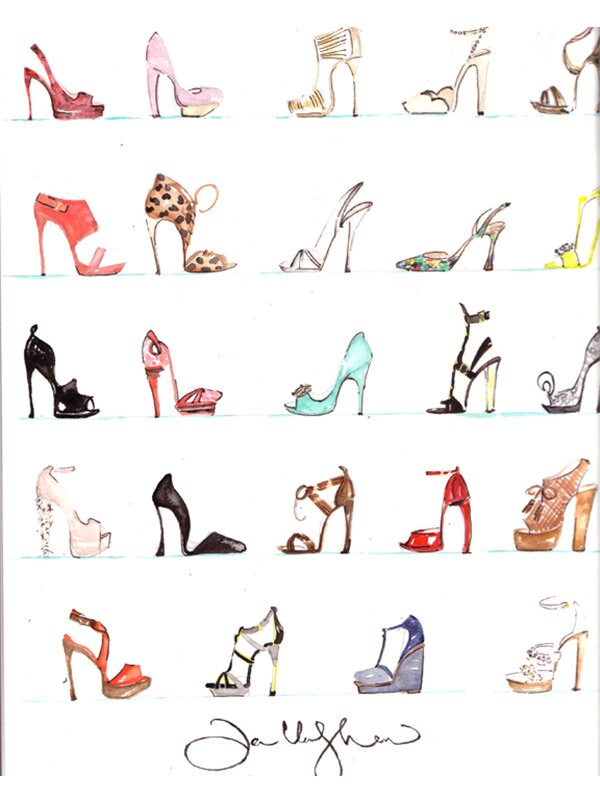 The Wink: Was there a specific moment when you realized painting is your passion?
Dallas Shaw: When I was younger we used to travel to Disney often, and I was introduced to the concept of animation and being an artist for a living at a young age. I knew I had a talent, and by 6th grade knew for certain what I would do when I grew up.
TW: Like painting, makeup application involves brushes, pigment, shading, etc. Do you think like an artist when applying different makeup looks?
DS: I always say if I weren't a fashion illustrator, I'd be a makeup artist. I think about everything in regards to color! I love mixing and pairing shades to get just the right hue. I've never met a palette I didn't like.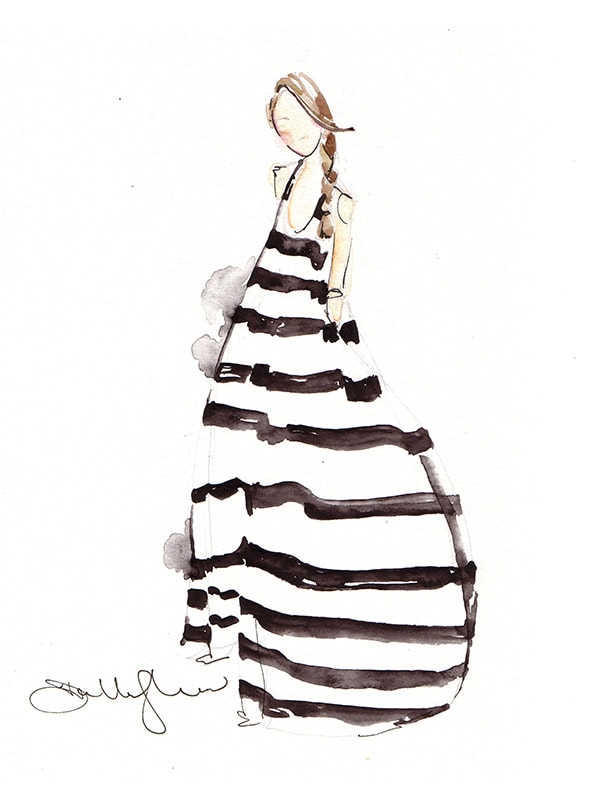 TW: Do you ever experience a creative block? If so, how do you push through it?
DS: Creative blocks come and go, and I have learned to not fight them. If I step away, go to a yoga class, or take a walk with a coffee, then I come back to my desk refreshed and less stressed.
TW: What advice would you give to women who are trying to develop a signature style?
DS: You can be inspired by other people's style. But to make it your own, style has to be true and personal. Buy what you like, wear what you want, and if you stick to being you it naturally takes shape. Authenticity is key.
TW: Does your artistic eye influence your beauty and fashion sense?
DS: Absolutely. If I'm working on a project with pastels, I end up doing a lot of color research, which then naturally ends up in my wardrobe. My job and my style (fashion and beauty) are really one at this point.
TW: Who do you find really inspiring?
DS: I've always been inspired by Jenna Lyons and Marissa Webb. Creative women who are also businesswomen—and impeccably dressed—are my kind of ladies.
TW: Do you know what you're going to be for Halloween?
DS: Yes but I can't tell you! I'll reveal it on Instagram. It's good this year.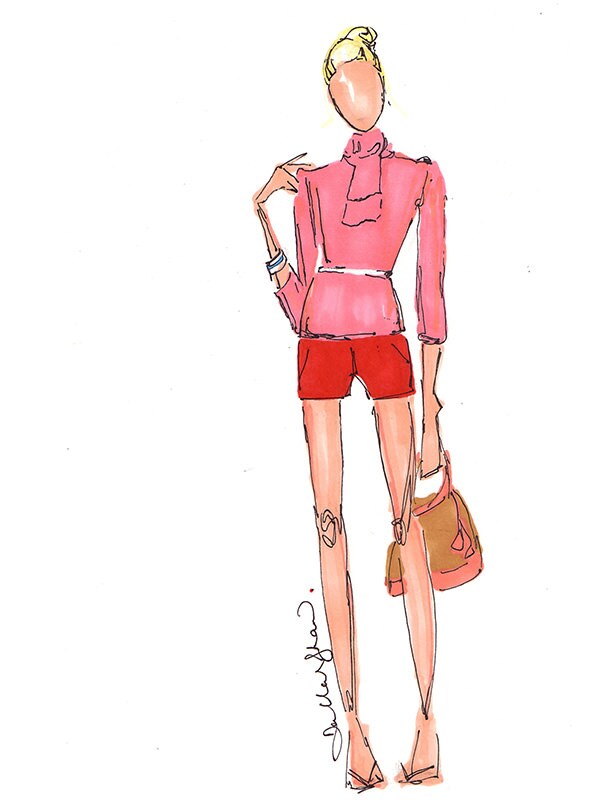 TW: What does a wink symbolize to you?
DS: Just a sweet little way to say "You got this" or "Thinking about you."
TW: Who would you throw a #winkandanod to and why?
DS: This week, the DS team here in office. We're working on my upcoming style book, and they have been taking on a lot of new challenges without a hair out of place. They'll be getting a lot of encouragement with these winks from me. And also my mom, because donuts.
Photos courtesy of Dallas Shaw