You could call Jeremy Jauncey an über-millennial: young, perennially optimistic and tech-savvy to the extreme. But that would be too one-dimensional. He's also an entrepreneur, world traveler, social media master and Clinique For Men ambassador, who is featured in the new #BehindTheFace campaign. We sat down with the founder of Beautiful Destinations, a content creation juggernaut that began as a humble Instagram feed about travel, to talk connectivity and, of course, face cream.
The Wink: How would you define Beautiful Destinations?
Jeremy Jauncey: It started as a bunch of people passionate about travel and celebrating the world, sharing their experiences with us on Instagram. We wanted to inspire people to travel, to connect with each other through beautiful images and tell stories about all the great things that were happening around the world. Now we're a business of 30 employees working with global brands, tourism boards and governments. We're a mix of content creators, technologists, marketeers and data scientists. Our team looks at what makes an image successful on social media—the color, the hue, the brightness, the percentage of people versus landscape in the shot—and then uses that data to inform brand strategy and traditional media efforts.
TW: Why do you think people love the Beautiful Destinations Instagram so much?
JJ: All of our imagery is shot and curated to do one thing—to make you feel happy. To make you feel positive and inspired, motivated to explore the world. It's that feeling that I think people relate to. That feeling you have that reminds you how amazing the world is and, for a moment, you can see all these places right from your cell phone and experience what it feels like to be there.
TW: Have you come across challenges in growing your business?
JJ: Absolutely! When we first started out, social media was unknown for many people. The assumption was that we were young kids who didn't know what we were doing. We didn't have the big teams or all the equipment that you would traditionally expect on a big shoot. But the initial skepticism was overcome pretty quickly when we started to show people the content. When you post it and millions of people like it, you know it's resonating.
TW: How do you balance your sense of adventure with being a businessperson?
JJ: It's about the people I surround myself with. I'm much more focused on the business, sales, marketing and PR sides of Beautiful Destinations, to be honest. We have some incredibly creative people on our team, including my brother who is an amazing content creator and photographer and they are the ones on the front lines creating the content that we all love to see.
TW: What do you love about traveling?
JJ: Traveling is probably one of the few things in the world that can really open your eyes to how amazing people are. Whenever you go to new countries, you experience completely new cultures and encounter things you never would in your normal life. If you go with an open mind, a willingness to learn and a belief that the experience will make you a better person, traveling can be the most rewarding thing you ever do.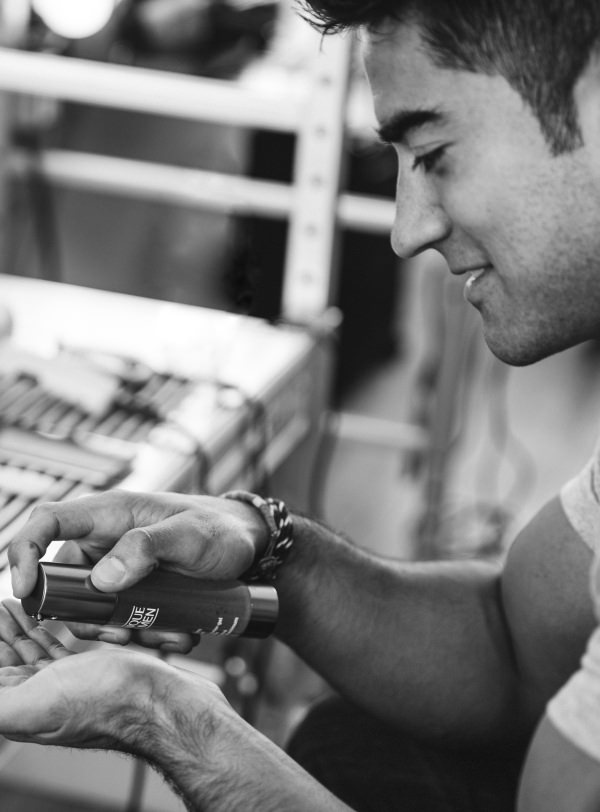 TW: What are your travel necessities?
JJ: A good moisturizer is always in my bag, as well as a bit of cologne and hair product, too. Then there's a jacket that goes with me everywhere, headphones for conference calls (and zoning out) and portable Wi-Fi. I also keep a notebook on hand at all times; I know it's old school since I spend my life on a cell phone, but I still like to write things down.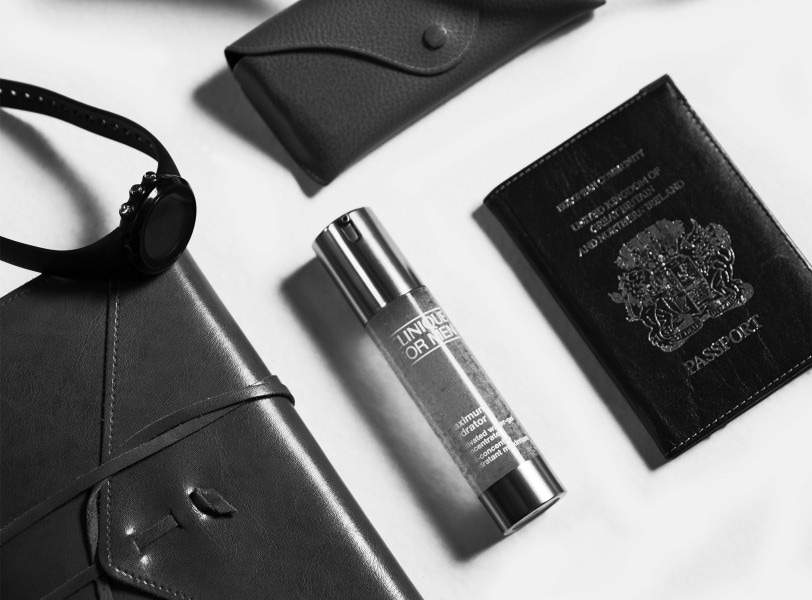 TW: How to you take care of your skin while traveling?
JJ: Because I travel so much, there is a lot of wear and tear on my skin, but actually taking care of it is so easy. It's not like working out where you need to spend an hour in the gym! I use an ultra-light moisturizer like Clinique For Men Maximum Hydrator Activated Water-Gel Concentrate, slap it on in the morning and that's pretty much it. It absorbs instantly and hydrates without that greasy feeling.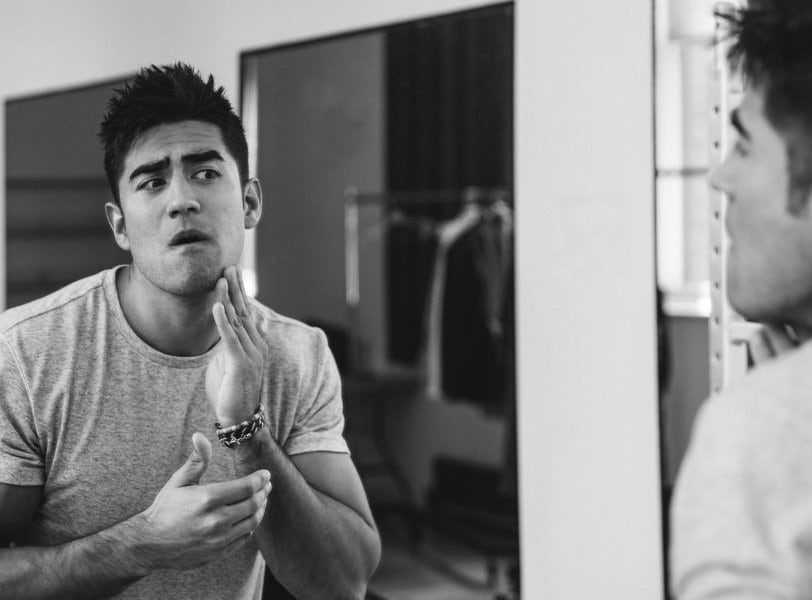 TW: What does the #BehindTheFace campaign mean to you?
JJ: For me, the campaign is about understanding a little bit about where I've come from, what I've achieved and hopefully what I'm going to achieve. Achieving goals has always been something that motivates me and this quote has always been an inspiration: "Whether you believe you can, or you believe you can't, you're right." Always back yourself before you begin.
Portrait: Chad Griffith | Behind the Scenes Photos: Kike Besada Fernandez | Words: Didi Gluck