Crashing without removing your makeup, stress, the hormonal rollercoaster, overactive oil glands—there are many things that can spur a breakout. Even more frustrating, it can be hard to pinpoint exactly what triggers a pimple to pop up. "Acne is a condition that waxes and wanes; that's just a natural part of how people break out," says David Orentreich, M.D., a New York City-based board certified dermatologist and Clinique guiding dermatologist. "It can even worsen and improve for reasons that aren't very obvious because you're not doing anything different. It's just a natural phenomenon."
But just because acne breakouts are a part of life, letting one ruin your look of the day doesn't have to be. Applying makeup over an eruption shouldn't look caked-on and make matters worse. On the contrary, with the right approach, you can simultaneously hide a blemish and heal it. Here's how.
Prep is key.
Acne or no acne, makeup always looks better on healthier skin. A consistent skin care routine will not only keep your skin in great shape, it'll also help keep your breakouts at bay. Twice daily cleansing with a 3-Step Skin Care System for your skin type should be the backbone of your acne control and makeup strategies. That includes the moisturizing step. While you may be hesitant to add moisture to oily skin, not only can acne medications lead to dried-out, flaky skin, but an oil-free moisturizer gives skin a healthier look that will make your makeup look even better.
To deal with active breakouts or an especially angry pimple, Dr. Orentreich recommends applying a spot treatment, such as Acne Solutions Clinical Clearing Gel, before you go anywhere near your skin with makeup. "Don't poke or prod at it either," he warns. "It just gets that much more inflamed." It's hard. We know. But you must resist—especially right before you apply makeup. "If you break the pimple, you create an open wound, and the makeup would go into it," says Dr. Orentreich. "As the skin is trying to heal, it now has foreign bodies in it, which makes it harder to clear up."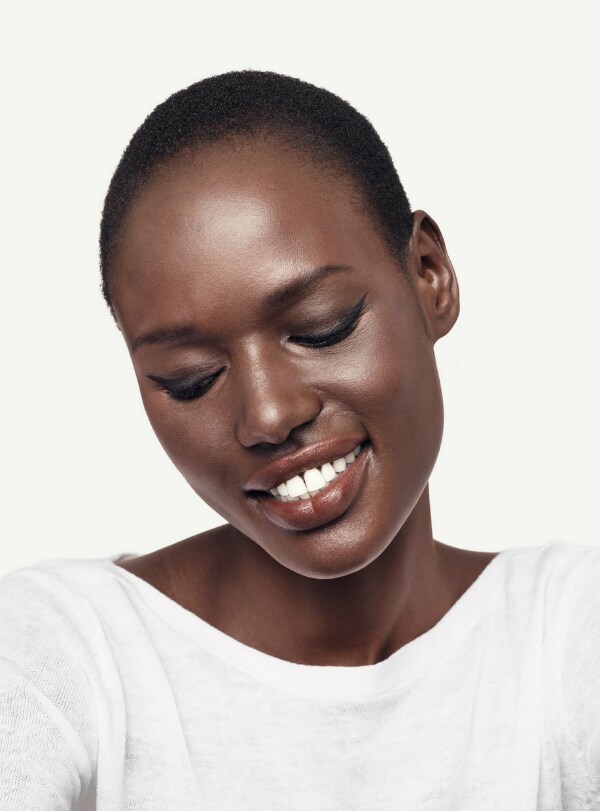 Use makeup with skin care ingredients that fight acne.
Whether you've been battling severe acne your whole life or you're one of the lucky few who only occasionally get a zit, make sure you have the right products on hand. When looking for primers, foundations, concealers or face powders, be sure you're choosing formulas that are oil-free and non-acnegenic (which means it's tested on acne-prone skin and the products are not shown to promote a breakout).
"Oil-based makeup goes on well and has properties a lot of makeup artists love, but they may be completely unsuitable for people with acneic skin," notes Dr. Orentreich. Fortunately, you've got options. A foundation such as Acne Solutions Liquid Makeup will both treat acne and control any excessive oil production because it contains salicylic acid, one of the most effective ingredients to clear up blemishes.
Use a light hand.
The big fear when applying makeup on top of acne is getting stuck with that caked-on, cracked look that can make your breakout look more obvious. The way to avoid this, Matin Maulawizada, New York City-based celebrity makeup artist and Clinique Colour Pro, explains that it's all about your concealer technique. "True coverage doesn't come from foundation," he says. "It comes from your concealer."
First, apply a sheer wash of foundation all over to cut down redness and even out your skin tone. Next, Matin recommends picking up a tiny amount of concealer on a small brush and blending it on the back of your hand so the pigment is dispersed evenly on the bristles, which will avoid any clumps on your skin. "Start at the outer edges of the pimple and work into the center to completely cover the pimple," he says. "Then take your ring finger and dab a little more concealer on top for another layer of coverage. Keep alternating between blending with the brush and tapping with your fingertips, about two to three times, until you have the desired coverage that seamlessly blends into your skin."
If you have active acne or a very red pimple, opt for a treatment concealer, such as Acne Solutions Clearing Concealer, which includes both salicylic acid and acetyl glucosamine to exfoliate dead skin cells that clog pores.
While you may want to, don't skip the powder. A light dusting of powder will help keep concealer in place all day.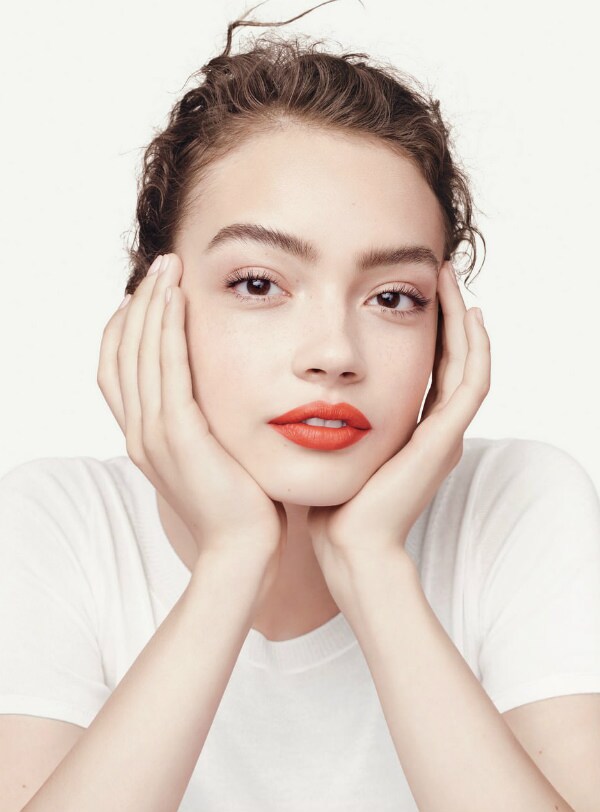 Wash it off. Twice.
We know how exhausting the idea of removing your makeup at the end of a long day (or night) can seem. But it's one of the easiest ways to make sure your acne clears up in a hurry. And you simply can't remove your makeup and clean your face in one step.
"In order for your cleansing step to work appropriately, it's important to get the makeup off with something that dissolves makeup easily, since soaps don't always work for that," says Dr. Orentreich. This also means that you won't have to scrub so hard on your skin and irritate it. A makeup artist's favorite: Take The Day Off Cleansing Milk, which is extremely gentle and hydrating.
Still Life Photo: Yaso + Junko | Portraits: Karen Collins | Words: Bren Gomez