Who ever said a smoky eye has to be dark and broody? We love this shimmery chocolatey look that strikes just the right balance of looking sultry, but not overbearing. The All About Shadow Quad in Pink Chocolate makes creating this look a no-brainer. It has four shades of shimmery pinks and browns that are designed to work perfectly together, so it's impossible to mess up. Here's how to get it: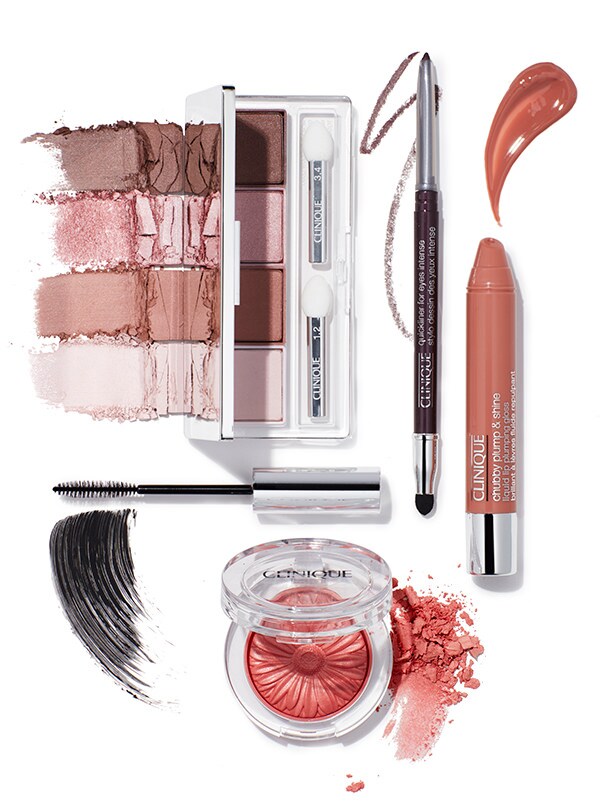 Step 1: Swipe and smudge a smoky liner.
Line your upper and lower lashline with Quickliner for Eyes Intense in Intense Aubergine, a deep plum shade. No need to worry about drawing a perfect line because your next step is to smudge it out a bit.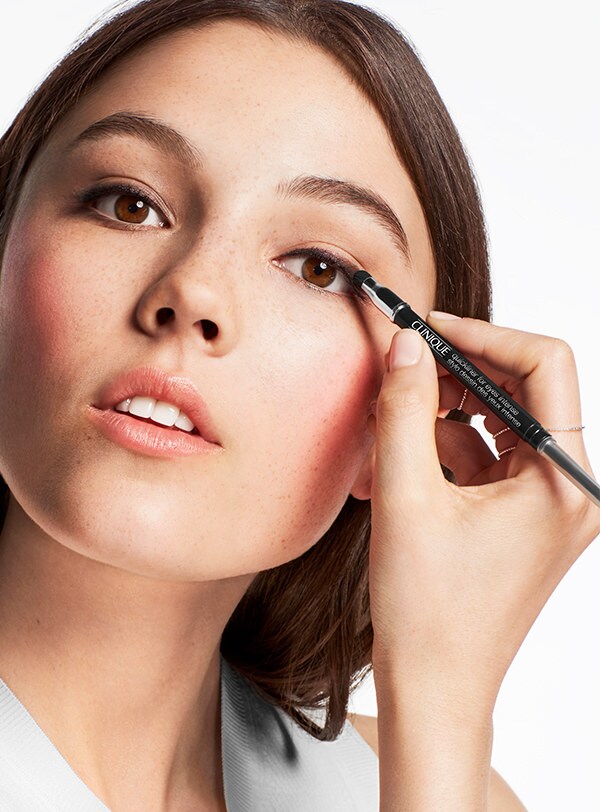 Step 3: Contour with chocolate brown.
Next, layer the darkest shade to add depth. Create a "C" shape starting along the crease then wrapping around the outer corner of your eyelid and lashline, blending well.

Step 4: Highlight the center of your lid.
Blend the two lightest pink shades in the quad together, then dab onto the very center of lids. This will enhance the contours of your eye shape and add a pop of light to the entire look.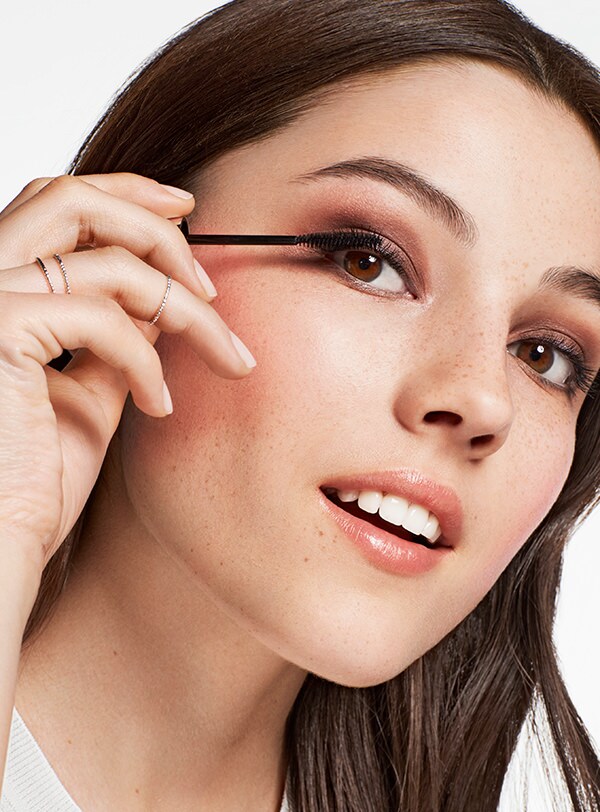 Step 5: Amp up lashes.
No smoky eye is complete without lush lashes. Apply two coats of Lash Power Mascara Long-Wearing Formula to top and bottom lashes, wiggling the wand back and forth into the roots to add extra volume.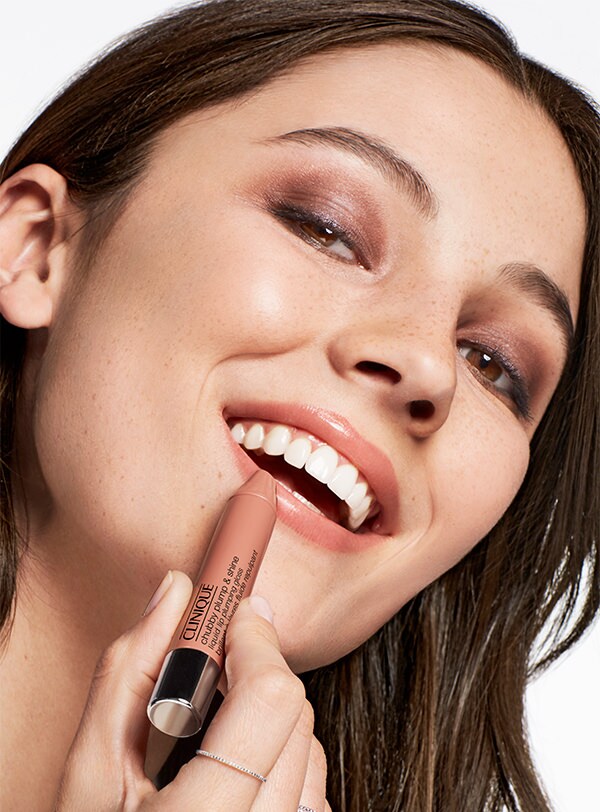 Step 6: Balance a bold eye with nude lips and cheeks.
Lightly sweep Cheek Pop in Ginger Pop across the apples of your cheeks and apply Chubby Plump & Shine Liquid Lip Plumping Gloss in Normous Nude, a glossy sheer nude, to lips. Tip: Always do your eye shadow first, then apply your blush. That way, if there's any fallout from the shadow application, you can sweep it off without ruining the rest of your makeup.

Photos: Nick Stokes | Still Life Photo: Jon Paterson | Words: Hilary Presley | Hair: Holly Mills | Makeup: Maki H | Wardrobe Stylist: Seppe Tirabassi | Manicurist: Gina Edwards