A healthy, lit-from-within radiance is always on the #skingoals list, but sometimes the day-to-day grind gets in the way: Pollution, lack of sleep, cocktails and crazy busy days can sap the glow right out of you. The antidote: Even Better Glow Light Reflecting Makeup Broad Spectrum SPF 15, a lightweight foundation that has these genius light-reflecting pearls that instantly brighten your skin and blur imperfections. (It's kind of like having your favorite Instagram filter inside your foundation.) It also has vitamin C to actually brighten your skin in the long run, increasing those days when you don't feel like you need to wear any foundation at all. Win win. Pair it with a complexion-warming bronzer to create a super quick healthy glow that'll look good anytime, anywhere.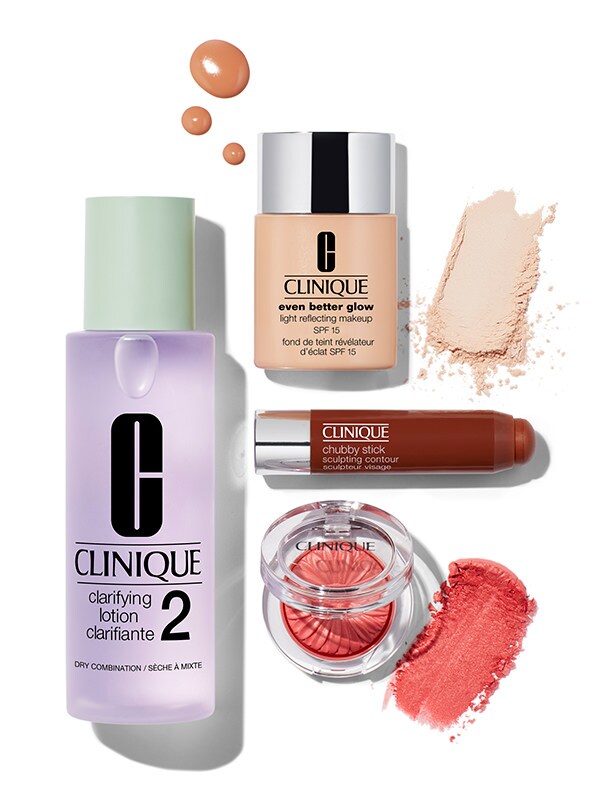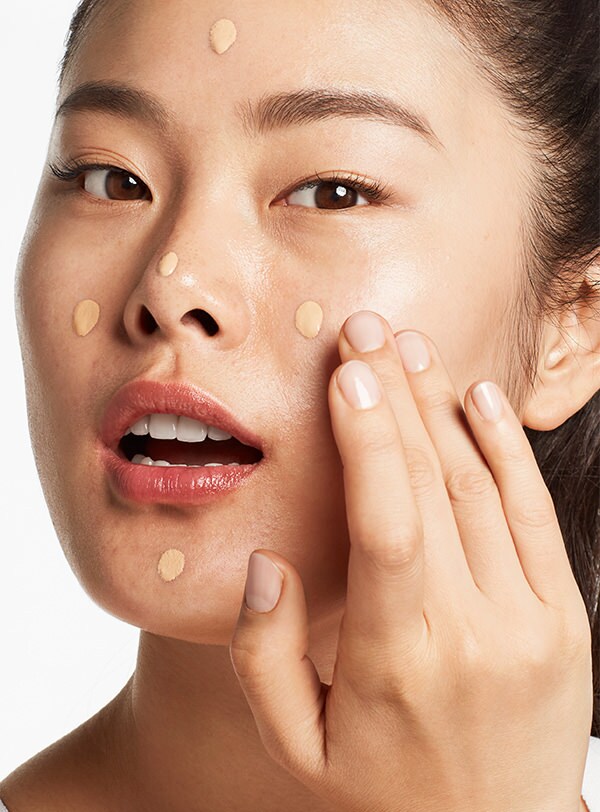 Step 1: Get your glow on.
Start by prepping skin with the Clarifying Lotion fit for your skin type. This liquid exfoliator has salicylic acid and sodium hyaluronate to gently slough off radiance-dulling dead skin cells, making your foundation go on that much smoother. Next, dot a small amount of Even Better Glow Light Reflecting Makeup onto your forehead, chin, cheeks and nose, then blend with fingertips. Apply a little more only where needed.
Step 2: Dial up the warmth.
The trick to nailing natural bronzer: use a shimmer-free, cream formula that's easy to blend and build up coverage, like Chubby Stick Sculpting Contour. Placement is key too: Hold your index finger right under your cheekbone—this is exactly where you should swipe the bronzer, from your temple down toward the corner of your mouth. Tip: Ease up on the pressure as you draw the line so that the bronzer will be slightly darker near your ear and gradually lighter toward your mouth. Blend with your fingers.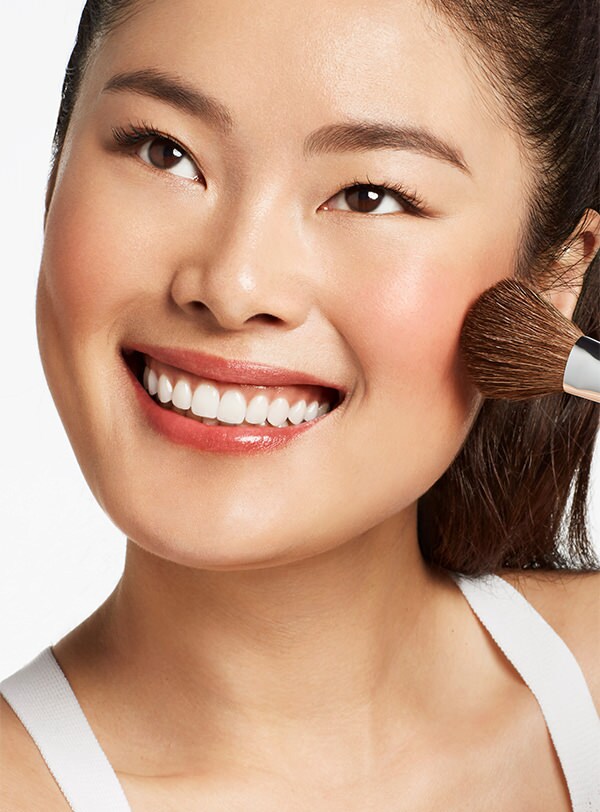 Step 3: Give cheeks an energizing flush.
Swirl a warm, peachy blush, like Cheek Pop in Peach Pop, along your cheekbones, just above the bronzer, blending the two together where they meet for a subtle ombré effect.
Photos: Nick Stokes | Still Life Photo: Jon Paterson | Words: Hilary Presley | Hair: Holly Mills | Makeup: Maki H | Wardrobe Stylist: Seppe Tirabassi | Manicurist: Gina Edwards