Meet the Clinique Derm Pros
We know that figuring out what your skin really needs isn't easy. Looking to reduce wrinkles, fade dark spots, clear up acne, or simply find the best moisturizer for your skin type? Enter, the Clinique Derm Pros—a team of leading dermatologists from around the world who share their skin smarts to help you create great skin. Get to know them here, and be on the lookout for more of their tips, tricks, and expert solutions.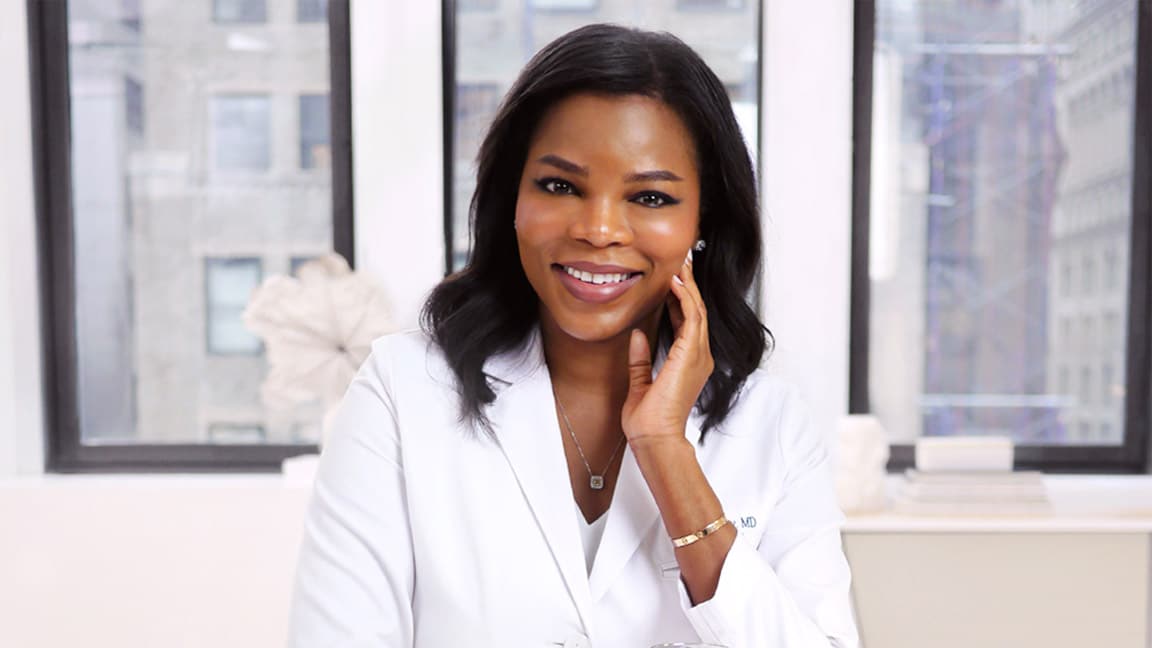 Dr. Michelle Henry
Dr. Henry is a board-certified dermatologist based in New York City who specializes in high risk skin cancer treatments, acne, and dark skin tones.

What do most of your patients want to know?
"Many of my patients struggle with acne and they want a solution that provides instant results. That's why I recommend using formulas with salicylic acid. It helps to keep bacteria and makeup from getting trapped beneath the skin's surface and prevents new breakouts from forming."

What is your #1 skin care tip?
"Stay consistent with your routine. Half the battle of achieving great skin is sticking to a daily regimen every morning and evening—no matter how tired or rushed you are."

What's your AM and PM routine?
"My morning skin care regimen consists of a gentle cleanser, vitamin C serum, a moisturizer, and sunscreen. In the evening, I never go to sleep without taking my makeup off and I always use moisturizer."

What is your Clinique must-have?
"Moisture Surge 72-Hour Auto-Replenishing Hydrator. It contains different molecular weights of hyaluronic acid to hydrate multiple layers of the skin. It hydrates deeply but doesn't leave behind any greasy residue. I also love that you can use it everywhere—on your face, on your neck, on your hands, and even on your hair to tame flyaways."

First memory of Clinique?
"My first memory of Clinique is going to the department store with my mom. For her, it was really important that I understood the importance of having a skin good skin care regimen early on. That's when I learned about the Clinique 3-Step program—cleansing, exfoliating, and hydrating—to keep your skin healthy and balanced. I also loved the "Yellow Genius" moisturizer. It was the start of my interest in skin care!"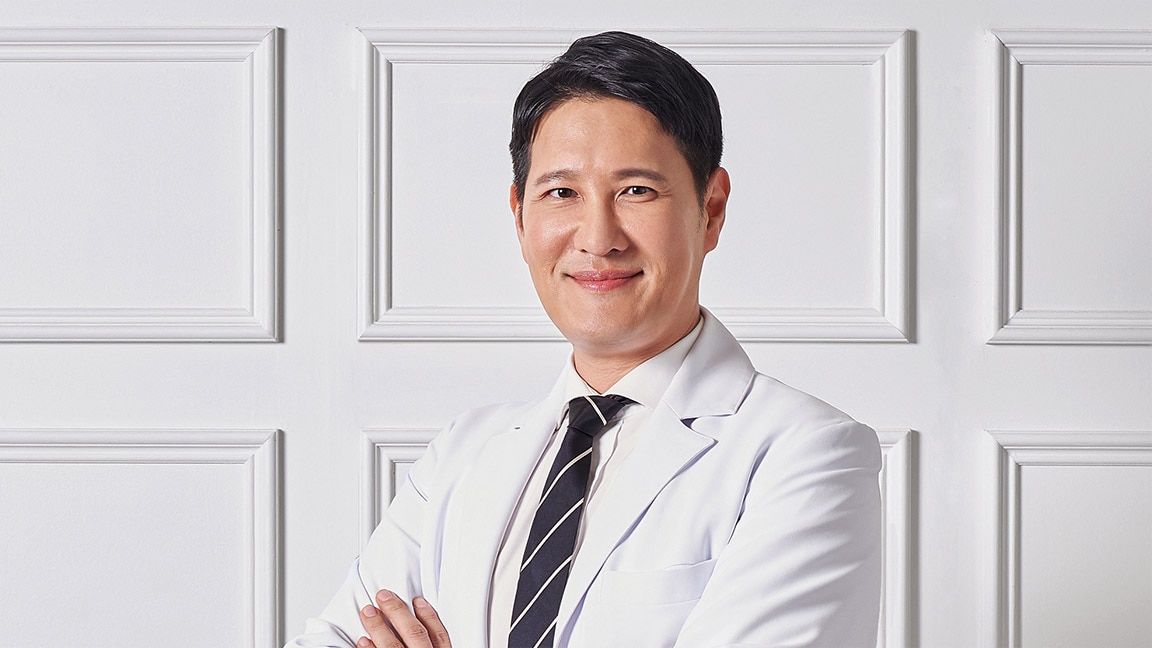 Dr. Seung-Hoon Kang
Based in Seoul, South Korea, Dr. Kang is a board-certified expert in anti-aging and skin-brightening techniques.

What is your specialty?
"Many of my clients want to brighten and retexturize their skin. In the office, I do a lot of lasers and peels, but at home, it's all about exfoliation."

Why did you become a dermatologist?
"Skin is not just a protective barrier, it's the first thing we touch when we come in contact with another person or thing. Skin is an important pathway for sharing feelings with others and recognizing your surroundings."

What is your #1 skin care tip?
"I often tell my patients that less is more. What's most important is to use the right formulas for your skin concerns. Clinique's new Clinical Reality technology is a great way to identify your skin concerns at home if you can't make it to a dermatologist."

What is your Clinique must-have?
"Clinique iD because you can customize it to deliver exactly what your skin needs. All you have to do is combine the best hydrator for your skin type with an Active Cartridge Concentrate to treat your main skin concern. My favorite is Clinique iD Anti-Fatigue to wake up tired looking skin. I work non-stop and really need it!"

What about Clinique inspires you?
"In the 1960s, many dermatologists weren't interested in cosmetics, except for Clinique co-founder Dr. Norman Orentreich. He took great efforts to educate people about skin health and make safe, effective skin care accessible to everyone. Clinique makes it easy for anyone to customize their skin care regimen for their specific needs."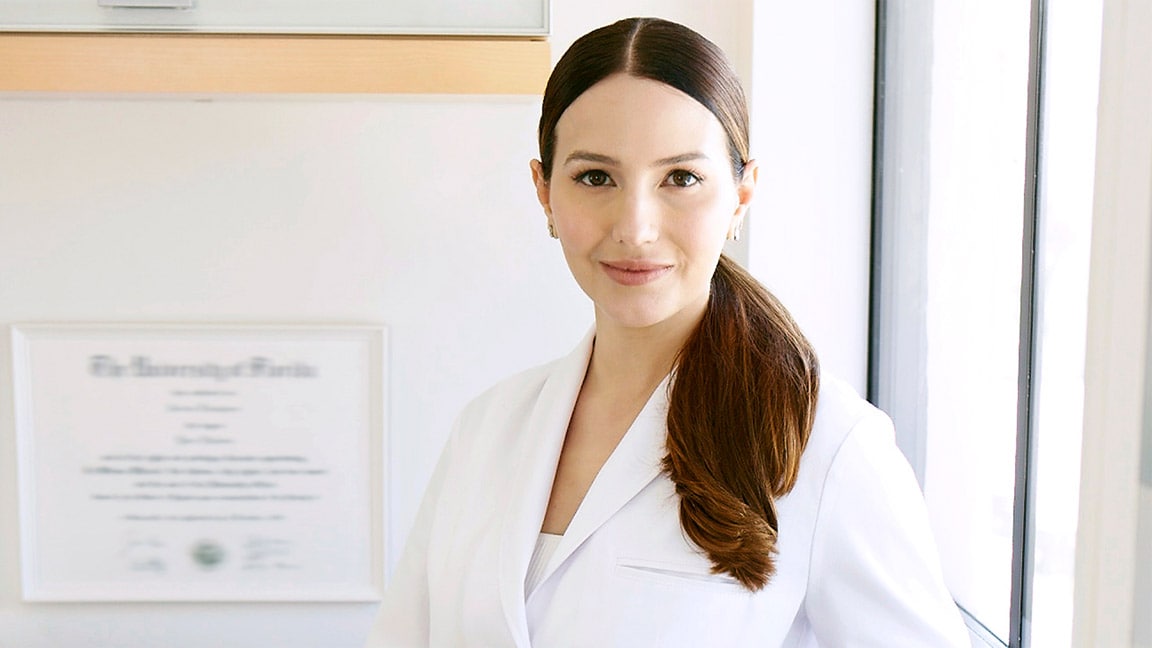 Dr. Adriane Pompa
Based in Miami, Florida, Dr. Pompa is a board-certified dermatologist who specializes in anti-aging skin care, pigmentation concerns, and skin cancer prevention.

What is your #1 skin care tip?
"Wear sunscreen every single day. It's the most vital step to prevent wrinkles, pigmentation and, most importantly, skin cancer. Look for a mineral sunscreen that creates a physical protective barrier on the skin's surface that reflects UV light. It's great for sensitive skin. It also doesn't leave any sticky, chalky residue."

What's your AM and PM routine?
"I like to change up my routine, depending on what my skin feels like it needs. And, sometimes I just change it up to get different results, kind of like what I do with my work-outs. Typically, every morning I use a cleanser, an antioxidant, like Vitamin C, and then a moisturizer. And, I always apply sunscreen. At night, I use a cleanser, serum, moisturizer, and retinol."

What is your Clinique must-have?
"Moisture Surge 72-Hour Auto-Replenishing Hydrator. It's packed with hyaluronic acid, which keeps skin looking plump and hydrated. It's also really light, so it's great in hot humid climates, like Miami."

Why do you love Clinique?​
"Clinique was one of the first brands to take a dermatological approach to skin care. It's simple but really effective, and also customized, based on a person's skin type. All the products are free of parabens, phthalates, and fragrance. It's a beauty brand that really cares about skin quality and health."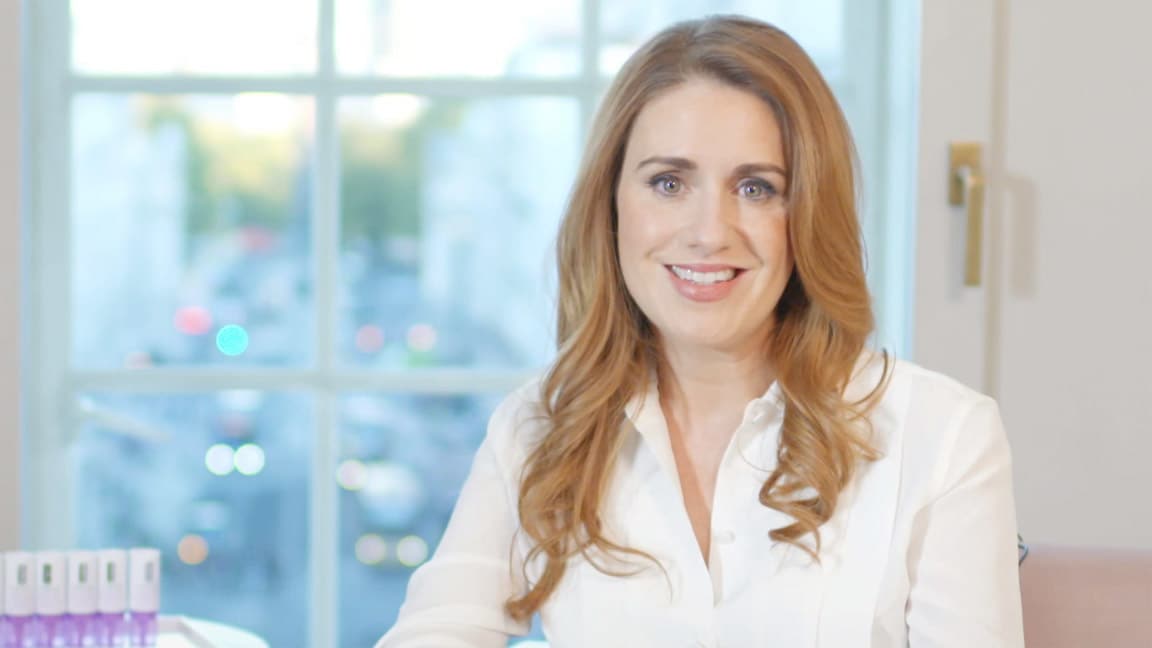 Dr. Emma Wedgeworth
Dr. Wedgeworth is one of London's top board-certified dermatologists for anti-aging and sun-damage treatments.

What is your best skin care advice?
"Apply sunscreen daily to protect against premature aging. Also, incorporate vitamin C into your daily skin care routine. It's a powerful antioxidant that helps brighten and protect the skin from free radical damage. Finally, make sure to live a healthy lifestyle—eat well, don't smoke, be careful in the sun, and don't drink too much alcohol."

What's your AM and PM routine?
"My morning skin care regimen consists of vitamin C, sunscreen, and lots of hydration. At night, I never go to sleep without taking off all of my makeup, and I always apply retinol—it's one of my favorite anti-aging ingredients."

What is your Clinique must-have?
"Fresh Pressed Daily Booster with Pure Vitamin C 10%. Vitamin C is most powerful when it's fresh and this booster keeps it at peak potency until the moment you use it."

Why do you love Clinique?
"Clinique keeps innovating with amazing research to help skin care become more and more effective while remaining gentle on skin. When I think of Clinique, I think of legacy, innovation, and evidence."