Quality over quantity
"The best skin advice my Mum has ever given me is to focus on quality over quantity when it comes to skin. When you find something that is high quality, gentle on and nourishing for your skin - stay loyal to it so long as it serves you. She also says that no matter what your skin looks like, if you have a kind heart and show love to people, that makes you radiate." – Maria Thattil, Brand Ambassador
At Clinique, we live by the "quality over quantity" motto. We develop products that are kind to the skin while providing the results you're looking for so that you can create a simple skincare routine that is easy to stick to – no matter how busy you are!
Combining the best skincare ingredients with powerful, tried-and-true formulas, our skincare range offers something for every skin type, whether we're talking about our signature 3-step system or targeted treatments for specific skincare concerns.
Our favourite part of Maria's quote though?"If you have a kind heart and show love to people, that makes you radiate." If that's not the ultimate piece of advice from mum, we don't know what is!
Moisturise 365 days a year
"No matter the weather, never skip moisturising your face" – Anna Hong, Consumer Marketing & CRM Manager
Cold air dries out the skin but that doesn't mean that you only need to moisturise on cooler days. Nourishing your skin with proper hydration on a daily basis will prevent ageing signs, minimise blemishes, protect your skin against external aggressors and make your complexion look radiant as ever, no matter your skin type.
What you can do is change your moisturiser based on the weather. A refreshing gel-cream like our Moisture Surge™ 100H Auto-Replenishing Hydrator is a great choice for summer, while a thicker texture like Dramatically Different Moisturizing Cream might feel better on the skin during the colder months – but skipping your moisturiser should never be an option.
Never sleep with makeup on
"Always, always, always take your make up off before bedtime" – Sarah Walsh, Retail Marketing Manager
We've said it before and we'll say it again, if there's a step you don't want to skip in your nighttime skincare routine, it's cleansing.
When you sleep with makeup on, you prevent your skin from renewing itself – the makeup residue clogs your pores and can lead to blackheads and breakouts, instead of the clear, radiant, youthful-looking skin you're hoping to achieve. To keep all these skin imperfections at bay, remember to follow this essential skincare tip and wash your face every night. All you need is a couple of minutes, so there's truly no excuse!
Our fan-favourite Take The Day Off Cleansing Balm is perfect for everyday use no matter what your skin type is. The silky, lightweight balm texture is comfortable on the skin and the powerful formula is able to dissolve all makeup, while also removing the stress of pollution and keeping your skin younger for longer.
SPF all day, every day
"Always wear sunscreen and keep your skincare products in the fridge. She was doing this since I can remember!" – Fiona Titheridge, Consumer Engagement Manager
We've all heard about the consequences of sun damage. From uncomfortable sunburns to premature ageing signs, dark spots, and in severe cases, skin cancer, not protecting your skin against UV rays can be extremely detrimental to your health, both skin and overall.
To prevent all this from happening, simply incorporate sunscreen into your daily skincare routine. If your sun exposure is minimal (or if you want to increase your sunscreen's protection), using a foundation or moisturiser with SPF can also be a good idea. We love our Smart SPF15 Custom-Repair Moisturizer or if you prefer SPF makeup, our Even Better Clinical™ Serum Foundation SPF 20!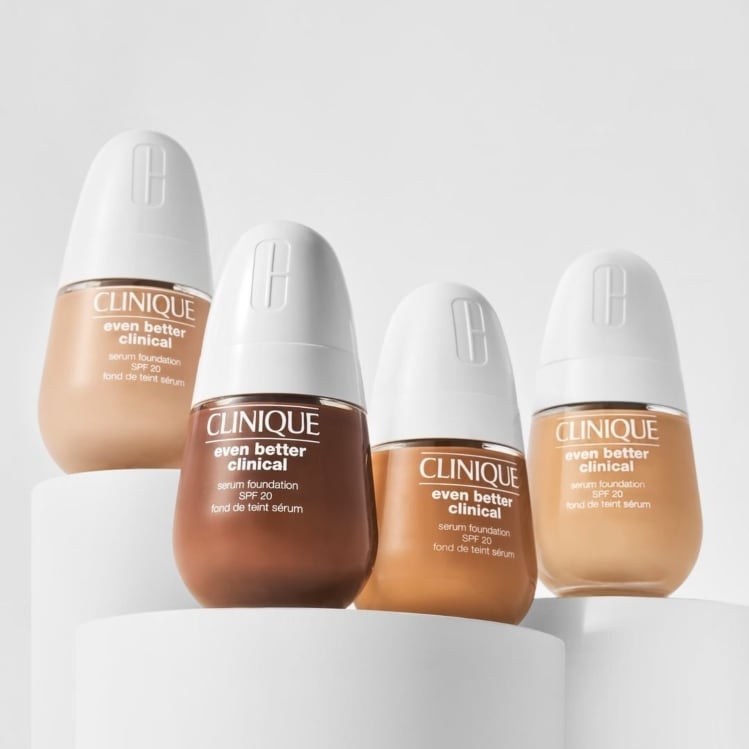 Confused about the 'skincare products in the fridge' part? The cold temperature can extend your products' shelf life, while also helping your skin absorb all their goodness. Plus, there's nothing like a cool moisturiser or face mask to refresh and soothe your skin.
What's the best skincare advice your mum, grandma or special woman in your life has ever given you? Share your beauty secrets with us and other skincare lovers with the hashtag #MumIsAlwaysRight.
Still looking for the perfect Mother's Day gift? Check out our selection of presents for mum!