Have you ever applied a foundation, then looked in the mirror, and thought that it actually made your skin look worse instead of better? "When you start to see the signs of aging, like fine lines, or have an uneven skin texture, and maybe your skin gets a little drier—all of this makes it trickier to wear a full coverage foundation," says New York City makeup artist, Yacine Diallo. That's because full coverage foundations can sometimes settle into creases, making wrinkles and pores look more pronounced. And the drier your skin is, the harder it is to maintain a fresh radiant glow. Another culprit: Wearing the wrong shade can make full coverage foundation look more like a mask than real skin. Here's everything you need to know to avoid the pitfalls of a foundation backfire, and how to make your skin look radiant, plump, and poreless.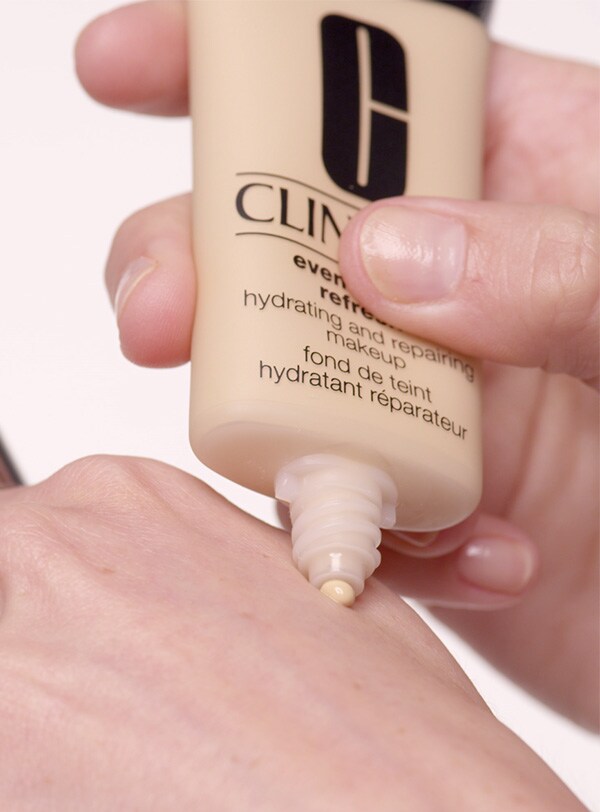 2. Use a hydrating, skin-smoothing foundation.
"Matte or powder foundations can settle into lines and large pores, and give a dull and dry appearance to the skin," cautions Yacine. A better option: Even Better Refresh Hydrating and Repairing Makeup, a 24-hour, full coverage foundation that weightlessly hydrates (read: softens, smooths, and plumps) so it won't settle into fine lines. It also contains salicylic acid and peptides to help keep skin smooth.
3. Get shade matched.
Not sure if you have the right shade? Take this quiz to find your perfect match, or stop by any Clinique counter for a complimentary shade-matching consultation. Bonus: You can also get a free 10-day sample of Even Better Refresh in your shade to road test.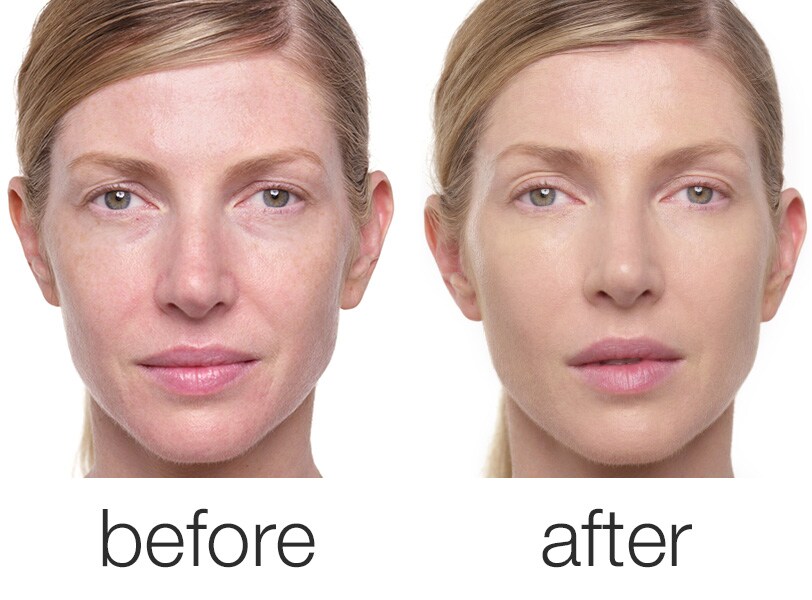 4. Apply from the inside out.
"I start in the middle of the face because this is usually where you need the most coverage—around the nose, the corner of the eyes, and the cheeks," says Yacine. Use a foundation brush or your fingers to apply, gently stippling (light tapping motions) it to blend seamlessly into your skin. Start with a light layer, then add more as needed.