Dry skin feels tight, rough and irritated, and it can lead to some discomfort or even pain. If you deal with these symptoms regularly and are wondering how to hydrate your skin back to health, we might just have the solution for you: slugging.
Although it might not sound that appealing at first, the slugging skincare trend has saved the skin of countless beauty influencers, and you might have heard about it on TikTok or Instagram. But what exactly is it and how can it help reveal the best version of your skin? We'll get into that in just a bit, but first, let's understand why dry skin may occur.
What causes dry skin?
Dry skin happens when there's a lack of adequate oil and water production at the surface of your skin which, often combined with a breakdown in the moisture barrier, interferes with your dermis' ability to maintain proper hydration levels.
Like all skin types, dry skin is a result of your genetics, but there are a number of factors that can affect its condition and look, including the weather, skincare products you use and the ageing process.
What is slugging and how can it help dry skin?
Slugging is a K-beauty trend where you slather a heavy-duty hydrating product on your skin and let it penetrate its layers overnight, as a way to lock in as much moisture as possible. When we say slather, we mean to the point of achieving a slimy, slug-like coat of product on your skin – hence the name.
Although the process of skin slugging isn't new, it has recently gained massive popularity online and the hashtag #slugging currently has a whopping 267.5 million views on TikTok.
So why are so many beauty enthusiasts around the world jumping on this trend? What are the benefits of slugging?
It's simple: slugging is an incredibly effective answer for anyone wondering how to fix dry skin, promising to enhance the benefits of your regular moisturiser and overall dry skincare routine.
It does so by creating a physical barrier on the top layer of your dermis that not only locks in the moisture you get from other skincare products but also prevents water loss. As a result, your skin is able to repair any damage, such as irritation or flakiness, and rebuild itself to reveal a plump, radiant and healthier-than-ever complexion.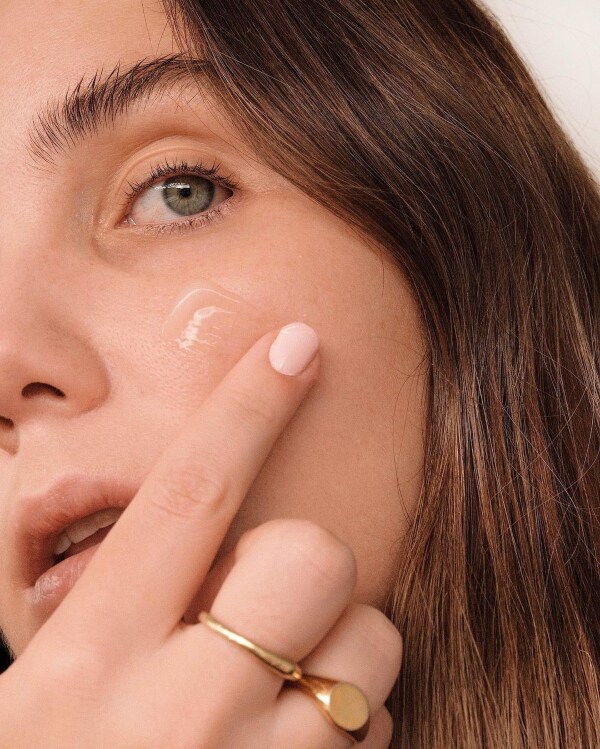 What is our best slugging product?
If you're ready to give slugging a try, it's important to know which product to use – and our Moisture Surge range is just perfect for this, particularly our Moisture Surge Overnight Mask.
Suitable for all skin types, this rich, penetrating night mask replenishes your skin all night long and supports your moisture barrier, helping your skin to drink deep while you rest for a soft, dewy glow in the morning.
The reason why this face mask is such an effective slugging product is because of the ingredients it is supercharged with:
Panthenol, or vitamin B5, is a natural moisturiser and helps to increase the amount of water your skin absorbs, while also softening it for a youthful radiance and providing it with strong anti-inflammatory benefits.
Shea butter works as an emollient, softening, hydrating and protecting your skin against external aggressors thanks to its high fatty acid content.
Mango seed butter feeds your skin with potent antioxidants that help combat itchiness, flakiness and irritation, three of the most common symptoms of dry skin.
Sodium hyaluronate is derived from hyaluronic acid and, as a humectant, it's able to attract moisture to your skin cells and maintain a healthy moisture barrier for a dewy, flake-free complexion.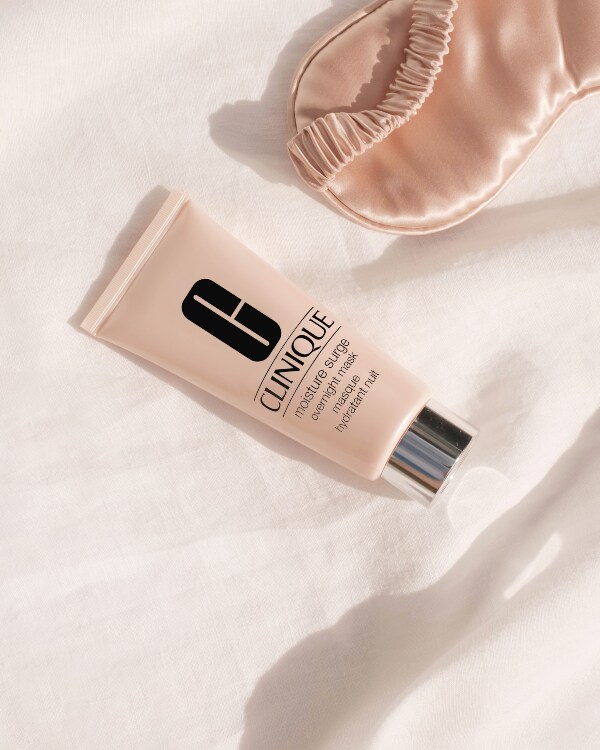 How do we recommend slugging at Clinique?
There are three easy steps to slugging that you can follow on a daily, biweekly or weekly basis, depending on your skin's needs:
Start by cleansing your skin
Cleansing your face prior to slugging is vital. Think about it, you're about to coat your skin with a heavy layer of product, so by skipping your cleanser, you'll trap dirt, leftover makeup or any other residue underneath which in turn, might end up clogging your pores and possibly even lead to a breakout or infection.
To prevent this from happening, start your slugging skincare routine by thoroughly cleansing your face with a gentle face wash or cleanser that won't strip your skin from its moisture, like our All About Clean™ Liquid Facial Soap Extra Mild.
Apply a hydrating layer
This step is optional but if you want to enhance the benefits of slugging even further, we recommend applying a layer of moisturiser or serum on your clean skin. For this step, look for a deeply hydrating product, packed with ingredients like hyaluronic acid, aloe vera or glycerin.
An excellent choice is our fan-favourite, Moisture Surge™ 100H Auto-Replenishing Hydrator. Formulated with aloe bio-ferment, hyaluronic acid and an auto-replenishing technology, this refreshing gel cream is our holy grail of skin hydration.
If you'd prefer to use a serum, why not choose our Smart Clinical Repair™ Wrinkle Correcting Serum? Powered by retinoids, hyaluronic acid and a peptide complex, this anti-ageing serum plumps up the skin and restores suppleness for the smoothest complexion.
Coat your skin with your slugging product
Finally, for the actual slugging part, grab your Moisture Surge Overnight Mask and apply generously in an even layer to your face and neck, gently massaging it on until it's fully absorbed.
Make sure to apply this final product while your skin is still damp from the moisturiser or serum, wait a few minutes before hopping into bed (otherwise you might make a mess of your pillowcase) and leave the mask to do its magic overnight.
The slugging skincare trend has become a favourite among beauty lovers for a reason. The ultimate way to achieve and maintain flawless, hydrated skin, this technique is particularly effective for those with dry skin but can benefit those with sensitive or damaged skin too. Now that you know what slugging is and what the process entails, why not give it a go?