Haute Couture. Flea market black jeans—ok, black anything. Paris has it all. In fact, The City of Lights hosts an incredible six separate Fashion Weeks each year, including the Autumn/Winter 2016 shows that begin on March 2.
The avenues and boulevards become runways of their own when the most stylish fashion enthusiasts from all over the world are in the city. Our own Jen Kever, who works in the Creative department of Clinique's Paris offices, knows the thrill firsthand. "I'm in love with Paris. And I especially love this time of year," says Jen. "Inspiration, uniqueness, and beauty everywhere you look. I even have a feeling that Paris saves its most precious expositions and cultural events for the fashion week season."
Jen moved to Paris three years ago, following university in Antwerp (a.k.a. the Belgian capital of fashion) and a fashion-industry job in Germany. "I've learned: Paris is most rewarding when you make it your own. So here is a short list of how I'll choose to spend my days and nights this coming Fashion Week." A bientôt!
For a drink…
Le Tres Particulier, inside the Hotel Particulier Montmartre, 23 Avenue Junot, 75018.
"Everyone looks gorgeous in the dim lighting of this hidden, verdant gem of a bar."
For a quick bite…
Kraft Hot Dog, 15 Rue des Archives, 75004.
"The energy in this tiny spot is young and fun. It's always crowded, in a good way. Take a quick break while walking in the bobo-chic Marais."
For an intimate dinner…
Uptown, 18 Rue Francoeur, 75018.
"A chic, low-key spot with upscale cuisine that's meant for sharing. It's perfect."
For a fashion scene…
Le Carmen, 34 Rue Duperre, 75009.
"Cute bartenders, great music, flawless cocktails—a crazy gin & tonic. This architectural wonder is where everyone meets up after the shows."
Where I spend too much money…
The Broken Arm, 12 Rue Perree, 75003.
"Pop into this minimalist boutique with the most well-edited selection. It's fashion-forward one-stop shopping."
On my cultural to-do list…
A concert at Le Trianon, 80 Boulevard de Rochechouart, 75018.
"Fashion Weeks come and go, but style never leaves Paris. There's nothing quite like seeing live music at the intimate Le Trianon. I have tickets to see Robin Schulz on March 12"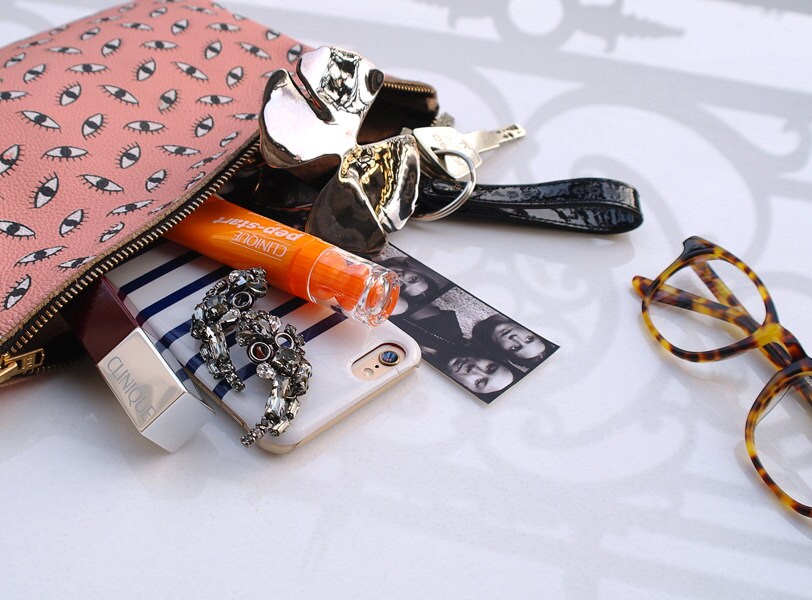 And beauty secrets, please! Parisian women manage to look pretty and glowing, whether it's 10 A.M. or 10 P.M. It's kind of confounding. Jen reveals, "I am one of those people who is ready for anything—why live in Paris if I'm not going to live in Paris? The key is to find your instant beauty refresh products, and keep them on-hand. My newest love is Clinique Pep-Start Eye Cream because I think bright, fresh eyes make all the difference."
Portrait: Garance Leroux | Venue photos courtesy of: Hotel Particulier Montmartre, Kraft Hot Dog, Uptown, Le Carmen, The Broken Arm, and Le Trianon | Words: Alix Light Perez