The right night routine for aging skin.
When Clinique set out to create our best anti-aging skincare routine, we knew it needed to deliver on three key areas: Easy to follow. Kind to aging skin. And most of all, clinically proven to be effective against wrinkles. The result is our smartest regimen yet. We asked our resident Research and Development guru, Dr. Tom Mammone, what went into designing the ultimate nightly anti-aging skincare routine.

"Frankly, we wanted to create the best anti-aging skincare routine. That meant gentle enough to use on a nightly basis, but powerful enough to show visible results with regular use," says Dr. Mammone. "We knew peptides would form the backbone of these formulas. Peptides have rewritten the history of skincare for the way they boost skin's natural collagen production. As skin ages, it begins to produce less of its own collagen, leaving skin's internal structure less supported. Then as skin gets weaker, wrinkles can more easily form and become entrenched. So we engineered the Clinique Smart Clinical Repair line of de-aging formulas with an optimized peptide blend, called CL1870 Peptide Complex™ after the unique combination of molecular weights that allow skin to take advantage of their benefits."

Ready to see for yourself? Follow these easy steps in Dr. Mammone's expert-recommended nightly anti-aging skincare routine.
Step 1: Deep cleanse your skin.
Start by double cleansing with lightweight
Take The Day Off Cleansing Balm
to gently dissolve even stubborn makeup and sunscreen. Follow with a non-drying, dermatologist-developed cleanser like
All About Clean Liquid Facial Soap
. Dr. Mammone suggests you "finish prepping your skin for potent de-aging products with exfoliation." We love the way
Clarifying Lotion
"unglues" and sweeps away layers of dead skin cells, leaving behind fresh skin that's primed for your next skincare step.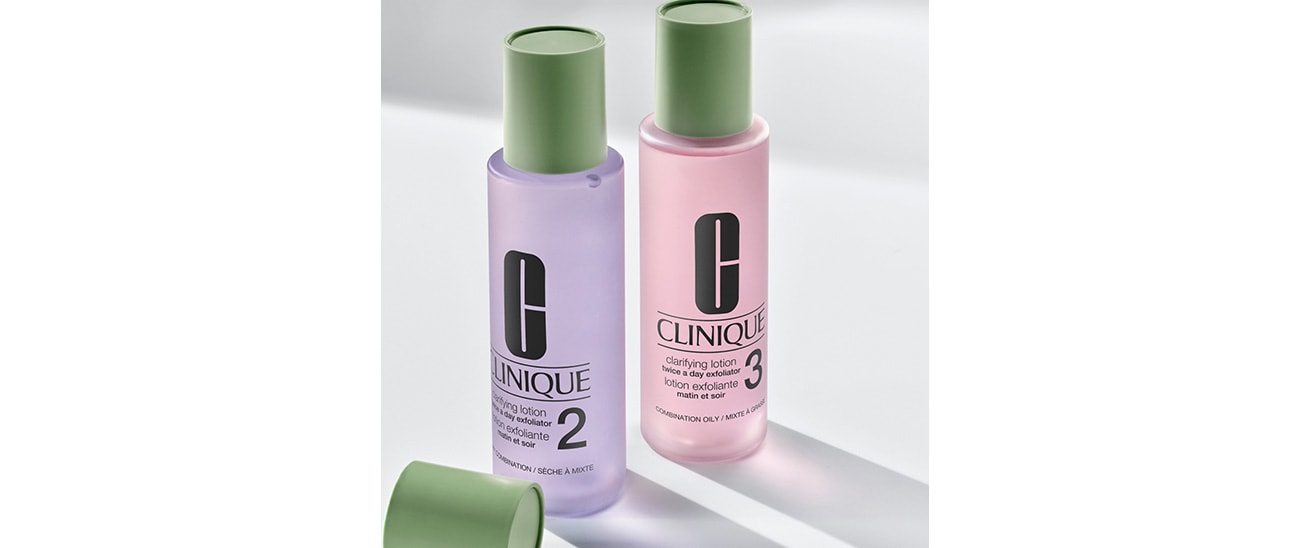 Step 2: Help repair the day's damage.
If you aren't using a serum, now's the time to start.
Clinique Smart Clinical Repair Wrinkle Correcting Serum
was designed to be the linchpin of your anti-aging skincare routine—with the results to prove it. "In a clinical study, we saw the same improvement in the look of lines and wrinkles in women who had one laser treatment as those who used Smart Clinical Repair Serum twice daily over 16 weeks*," says Dr. Mammone. That's due in part to those magical peptides, but also a next-generation retinoid, formulated for high-performance results and yet gentle enough to maintain twice-a-day use. (Yes, that means you can also incorporate it into your morning dermatologist-recommended skincare regimen.) Meanwhile, hyaluronic acid hydrates and plumps up any fine, dry lines.
As with any serum, always apply first in your routine, so that your skin can reap the full benefits without anything standing between your clean skin and this potent step.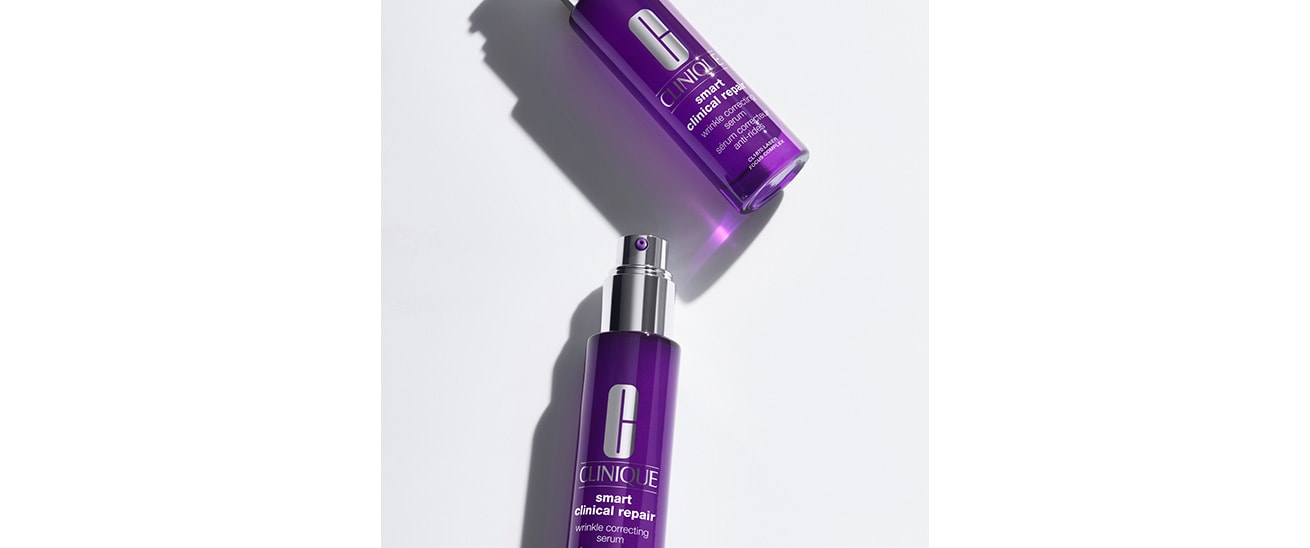 Step 3: Hydrate to the second power.
When looking for the best night cream for aging skin, face and even neck wrinkles will likely be a main concern—and night time is the right time to address them. "Night is a restorative time for your body," says Dr. Mammone, "which can use the resting state to focus on repair." So take adavantage of this time to double up on wrinkle repair steps. Like the serum,
Clinique Smart Clinical Repair Wrinkle Correcting Cream
strengthens skin with CL1870 Peptide Complex, but also floods it with hydration thanks to another dose of hyaluronic acid. In a test of over 100 women using this powerful moisturizer for one month, 85% said lines and wrinkles looked reduced.**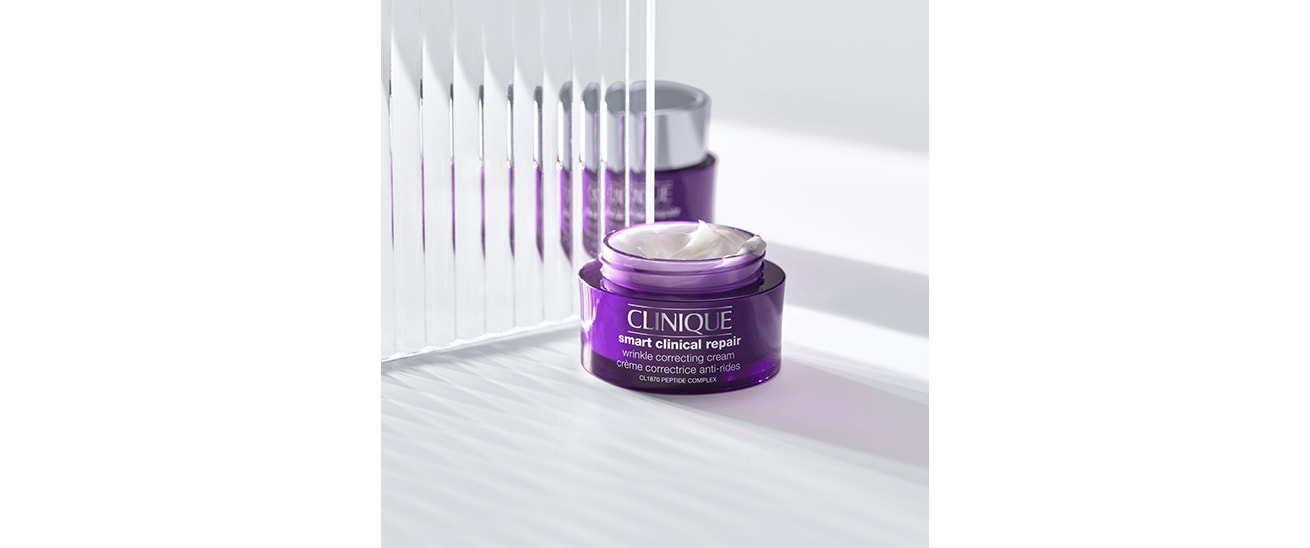 Step 4: Renew your eyes.
Finish with
Clinique Smart Clinical Repair Wrinkle Correcting Eye Cream
. "The skin around the eyes is uniquely delicate and vulnerable to damage," says Dr. Mammone, which makes strengthening this skin even more crucial. Tap or gently massage in just a pea-sized amount around the entire eye area, including under the brow bone—then watch over time as the skin becomes stronger and wrinkles become less noticeable. (In fact, 85% say crow's feet look reduced, according to a four-week test of 150 women.)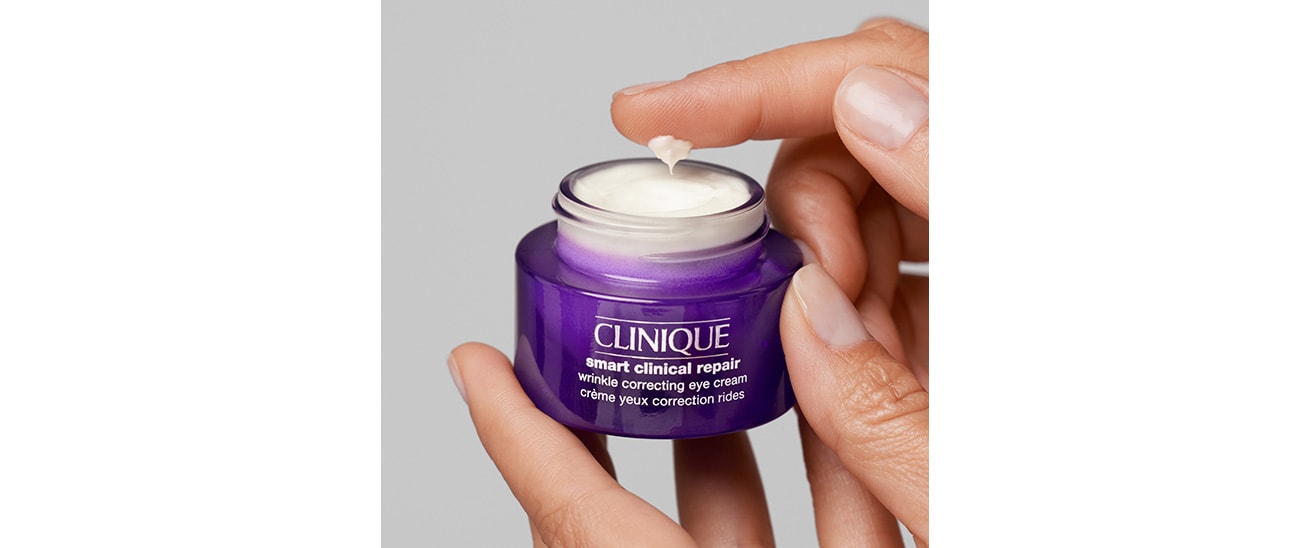 Want more healthy skin tips? Join us at our expert-led Smooth and Renew Lab, where you'll get a customized routine to help you meet your skin goals. Enjoy a 1:1 session or invite your friends.