The skin around your eyes is much thinner and more delicate than the skin on your face. So whether you've had a long day at the office or a long night out (or both), it will be the first place to show signs of dehydration, fatigue, and ageing. Enter: Moisture Surge Eye 96-Hour Hydro-Filler Concentrate, a lightweight water-gel that floods the delicate eye area with hydration, helping you look instantly refreshed. This Moisture Surge must-have can also triple as a tightening treatment, prep for eye makeup, and a revitalising eye mask to perk up tired-looking eyes. Here's how: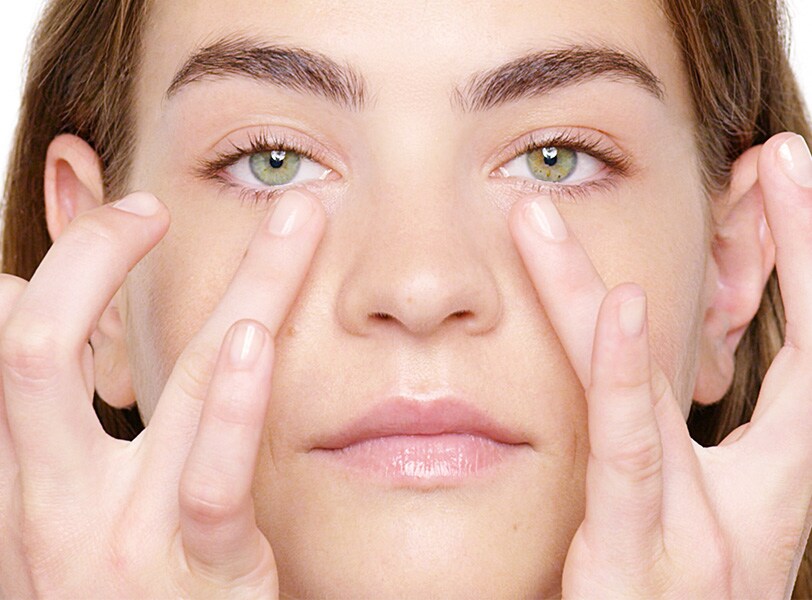 #1 Instant Tightening Treatment
A gentle massage helps reduce undereye bags. Using your ring finger, apply a pea-size amount of Moisture Surge Eye under your eyes. Be sure to use a light tapping motion (don't rub or tug) so as not to irritate this delicate area. Feel that? A blend of peptides helps skin look smoother and more youthful while the refreshing gel formula delivers an immediate tightening sensation.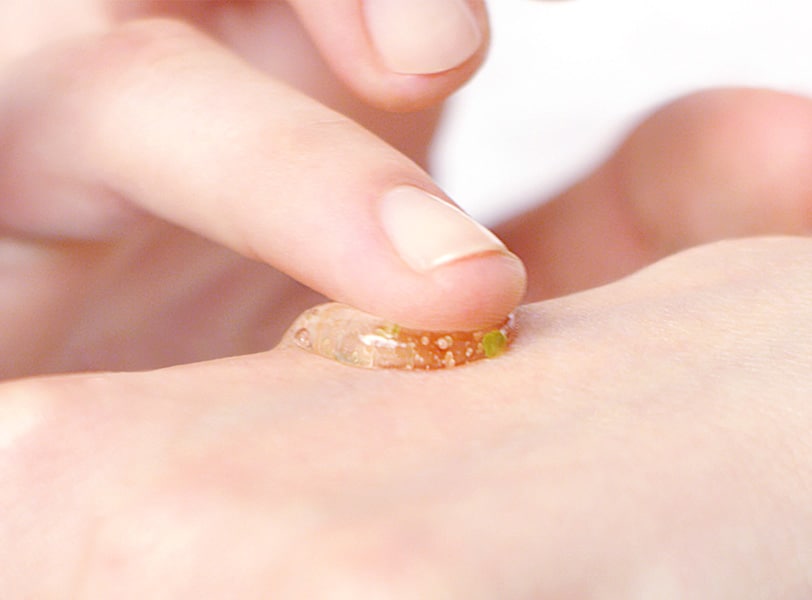 #2 Prep for Makeup
The smoother your skin is, the more seamless your makeup application. Use your finger to break the pink and green spheres suspended in the cushioned gel before applying under your eyes and on lids. This helps release the aloe butter and vitamins C and E, which coat skin with a protective layer to lock in moisture. Loaded with hyaluronic acid, a humectant that has the capacity to hold 1,000 times its weight in water, Moisture Surge Eye floods skin with crease-plumping hydration, smoothing the way for concealer, eyeliner, and eye shadow. Over time, Moisture Surge Eye helps reduce the appearance of fine dry lines and strengthens the delicate skin around your eyes.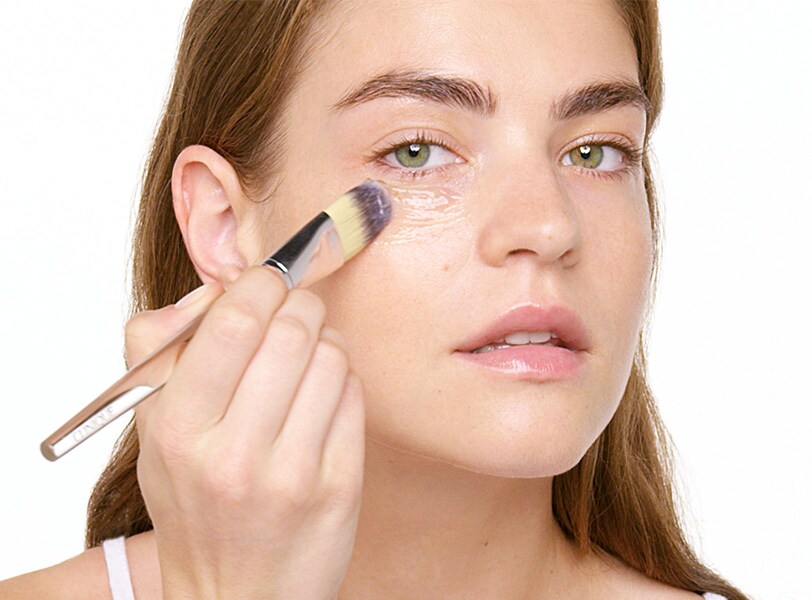 #3 Revitalising Eye Mask
Long flight? Late night? Moisture Surge Eye easily steps in as an eye mask. Apply a light layer under both eyes, on lids, and up to brow bones, and let set for three minutes. Then, use your fingers to gently massage any excess into your skin. Soothing cucumber, green tea and algae extracts relax and refresh.

All Moisture Surge products are magic multi-taskers. Discover more by visiting any Clinique counter for a complimentary Hydrators For Healthy Skin You-Time Service.

Photos & Video: Brayden Olson | Words: Terry Tom Brown