Getting ready for a big night out and want to amp up your glam factor without adding on to the time it takes to get ready? Enter: The Style Scout, New York City-based stylist and Elle correspondent Alia Ahmed-Yahia. Why do we love Alia? Because she's all about speed. "Who has time to comb through all the fashion blogs and magazines? That's my job," she says. Alia just launched Sixty Second Style, a newsletter—a trend cheat-sheet for your inbox, really—that she co-writes with other fashion industry insiders. They break down the trends and curate the best tips, tricks and shopping links. And to grant our wish, Alia agreed to take us through her party-ready routine.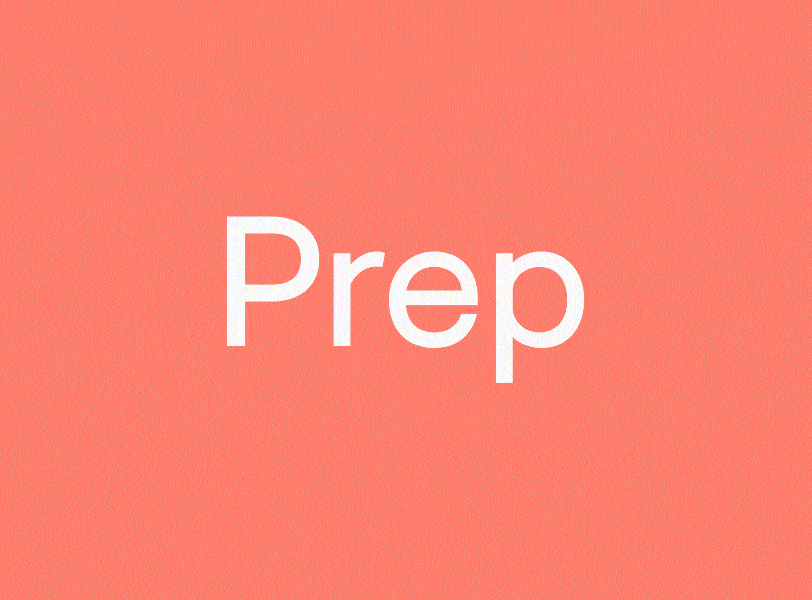 Prep: Make Your Skin Sparkle
"I'm religious about taking care of my skin. It's an investment—just like you want your designer handbags to last you a lifetime, the same goes for your skin!" says Alia. For a big night out, it's all about the glow. Pre-cleanse with makeup remover like Take the Day Off, then pair a cleanser with the Sonic System Purifying Cleansing Brush—it feels amazing and removes any leftover traces of dirt or makeup. Next, switch out your everyday toner for the Turnaround Revitalizing Instant Facial. It gently, immediately reveals smooth and calm-but-radiant skin. "A few extra seconds of facial massage gives my skin a naturally rosy glow," says Alia. So, while you rinse off the mask, massage it over your skin. Follow with moisturizer on your face, neck, and décolletage, again spending an extra minute massaging it in. "I'll also mix an extra dab with my foundation in the palm of my hand before applying—it helps the foundation distribute seamlessly (and quickly) and makes my skin look fresh and dewy."
Pop: Go For The Wow Factor
"I love makeup but only spend about five minutes doing it. A bright lip is a pretty pop of color, and you barely have to do anything else," says Alia. She creates her own signature shade. "If there's one thing I've learned from producing photo shoots, it's that makeup artists always custom blend lip color," she says. Her favorite combination: Clinique Pop Lip Colour + Primer in Passion Pop, a true red, and Poppy Pop, a bright coral.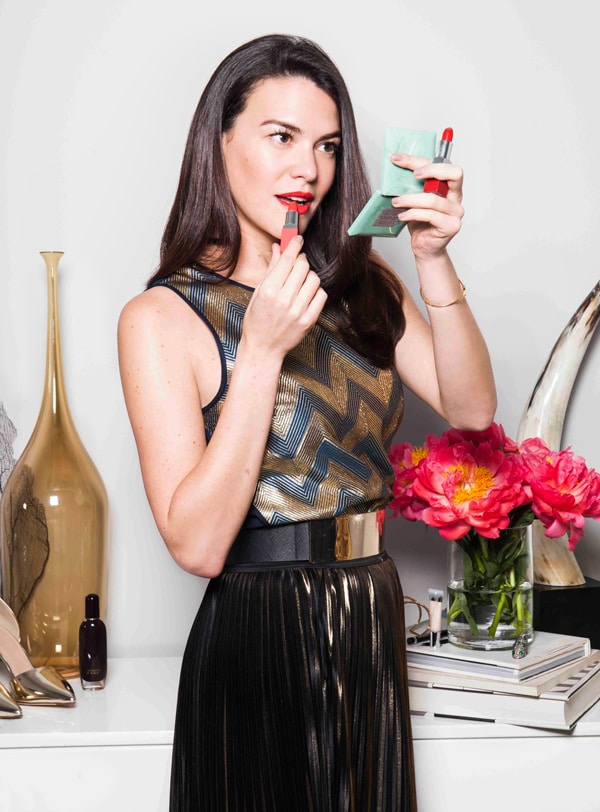 "Keep the rest of your makeup streamlined. A sheer wash of gold eye shadow and clean, crisp black liner are perfect—special, but understated," says Alia. Her picks: Lid Smoothie Antioxidant 8-hour Eye Colour in Bit o' Honey, which is a cream shadow with sheen, not shimmer, and Pretty Easy Liquid Eyelining Pen in Black. "Dab just a hint of gold on the inner corner of your eye. It catches the light, so it opens up your eyes and makes them twinkle. Draw your eyeliner directly on top of the upper lash line, and extend it just a bit," she advises.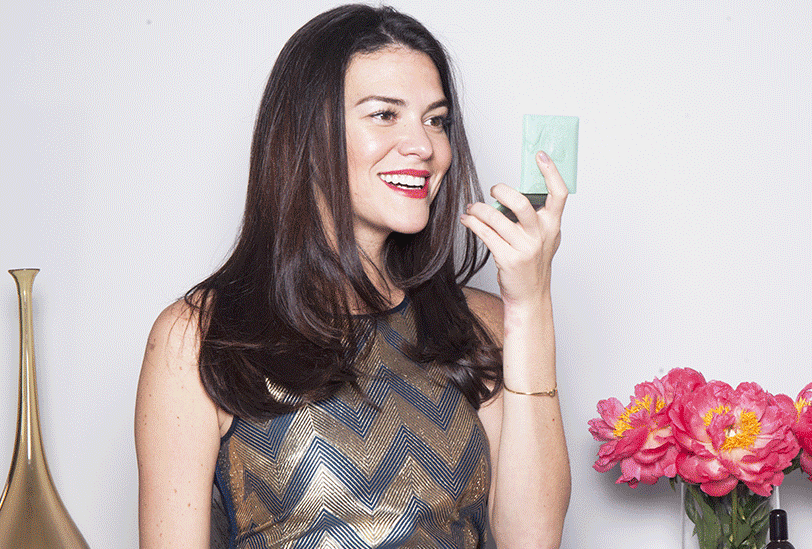 "I love makeup but only spend about five minutes doing it."
Party: Make a Statement In Layered Metallics
How many times have you stared blankly into your closet, wondering what to wear to a party? "You can never go wrong with metallic, which is easy to layer and make interesting," suggests Alia. "Choose one metallic hero piece, pair with one metallic accessory, like a belt or clutch, and then hit pause. A third metallic can be too much. Instead, choose diamond or clear-color stones to give the illusion of sparkle." Your makeup should balance your look—head-to-toe shimmer can be more disco ball than chic. And colors should complement one another; "a cherry-red lip is the perfect partner to a bronze top, since both hues have warm undertones." But you've been warned: when wearing metallic clothes, keep your makeup sparkle-free. Think opposites, and veer towards matte textures.