There's a million reasons why there are at least three lip glosses rumbling around in the bottom of your purse on any given day. Lip gloss is simply the easiest instant makeover. A quick swipe, no mirror required, and you've gone from feeling meh to confidently cool.
But there's always a but. But lip gloss doesn't last that long. But the shades aren't that bold. But it can feel really goopy.
Enter Clinique Pop Lacquer Lip Colour + Primer, a new lip gloss created with a built-in primer that not only helps it last, but also makes sure that the color looks, and stays, it's brightest. Bonus: The formula has a nice moisturizing dose of Vitamin E. A game changer.
We asked Katelynn DeMeo, 24, Clinique's Assistant Art Producer, who favors a bold lip but hasn't found a lip gloss yet that lives up to her expectations, to give Pop Lacquer a try. "I love how easy lip gloss is, but when I want a lot of color, I always go for lipstick," says Katelynn. "I was surprised by how bold these lip glosses are! Another unexpected benefit was that even the darker shades made my lips look fuller. I've always been a bit self-conscious of having thin lips, and bold colors can make them look even smaller, but the shine of Pop Lacquer actually made my lips look more plump…which made me feel more confident." Converted.
Here's the swipe-by-swipe of Katelynn's new go-to gloss-that-pops routine.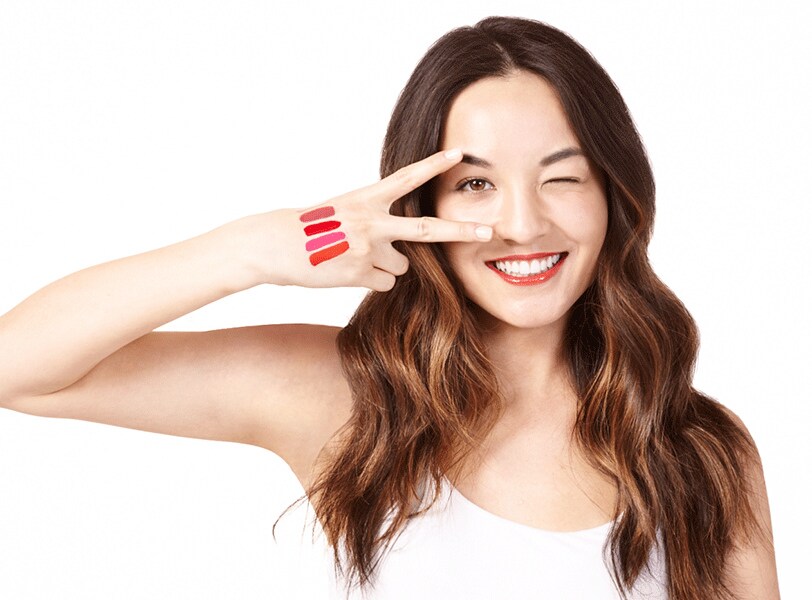 1. Prime your pout.
"No matter what time of year, my lips have a tendency to get dry and cracked, which can make applying any lip color difficult," says Katelynn. To ensure a smooth finish, gently slough off flaky skin with a scrub, then follow with a moisturizing balm. Try Clinique Sweet Pots Sugar Scrub & Lip Balm.
2. Choose your color.
"I never want my eye look and my lip look to compete with each other. When I wear a smoky eye, I go for a nude lip look. I love how Nude Pop looks rich and deep, very luxe," says Katelynn. "If I want the focus to be on my lips, then Sweetie Pop is my favorite. It's a bright pink that's more sophisticated than cutesy."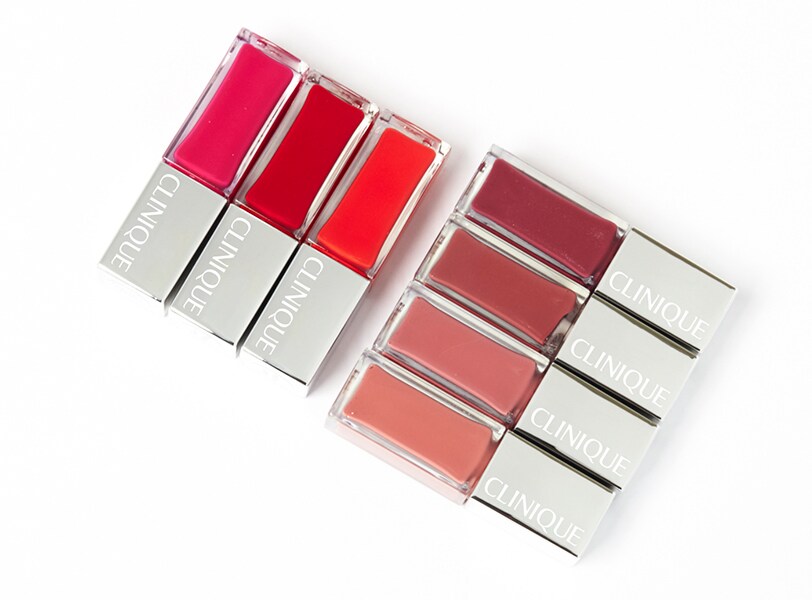 3. One coat is all it takes.
"Instead of endless swiping back and forth, it only takes a few strokes to apply this lacquer because the color is really full coverage," says Katelynn. "To get a really defined look, I start applying the gloss in the center of my lips, using the tip of the wand to define my cupid's bow. Then I fill everything else in."
4. Some occasions call for special effects.
"For a very glamorous look, I'll layer two lip lacquers. First, I apply a dark one all over, then dab a gloss that's slighter lighter just in the center of my lips. This makes my lips look their fullest."
Photos: Christine Hahn