You know those moments in life when you wish you had a magic wand to make things just go away? Long lines at the grocery store—boom, gone. That speeding ticket—swoosh, never happened. The out-of-nowhere zit on your chin—wait, there is an instant fix for that. It's called Beyond Perfecting Super Concealer Camouflage + 24-Hour Wear and it's considered the ultimate makeup essential for its ability to make unwanted and unexpected things (think pimples, redness and undereye circles) magically disappear. The oil-free formula easily conceals imperfections, blends seamlessly and lasts a full 24 hours without succumbing to water, sweat and humidity—and stays colour-true.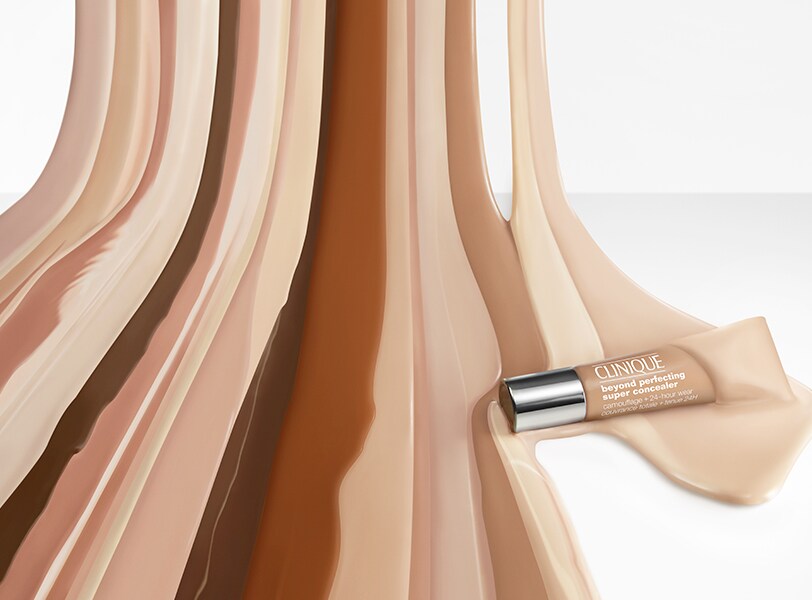 Here, Clinique Colour Pro Florrie White shares a few of her magic tricks. One tip that always applies: Before dabbing any concealer onto your face, squeeze it on the back of your hand, like how a painter uses a palette. "Your body heat will warm up the concealer so that it melts seamlessly and evenly into your skin," advises Florrie.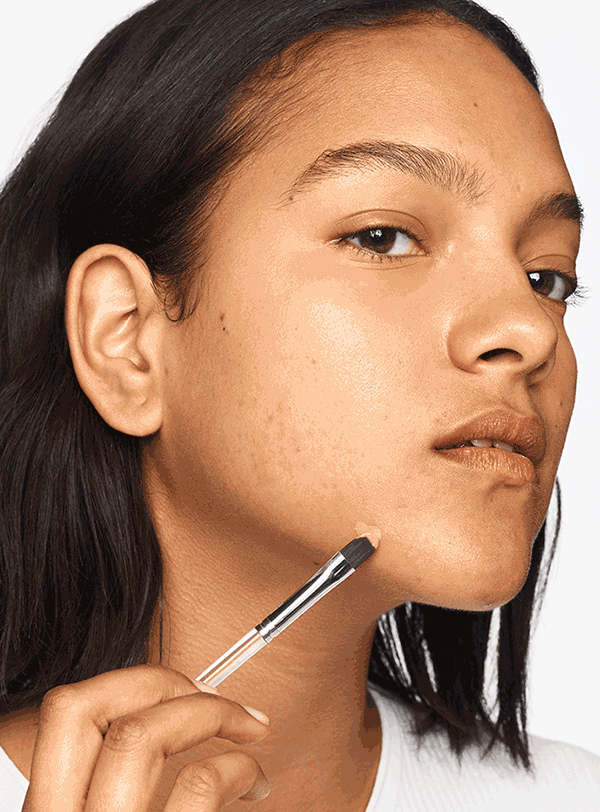 How to cover a blemish.
Step 1: Place a minimal amount of concealer onto the tip of a concealer brush. Avoid using your fingertips—they're too big to be precise and any dirt or oil on them can worsen the blemish.
Step 2: Use quick dotting motions to cover the pimple. This helps to conceal redness while leaving the skin around the blemish clear. Let it set for a few seconds, then repeat if needed to build coverage. "When camouflaging blemishes on your chin or cheek, push your tongue underneath it to make the skin taut while you apply the concealer. This helps make the application more precise and even," says Florrie.
Step 3: Set with a translucent powder using a powder brush and light dabbing motions.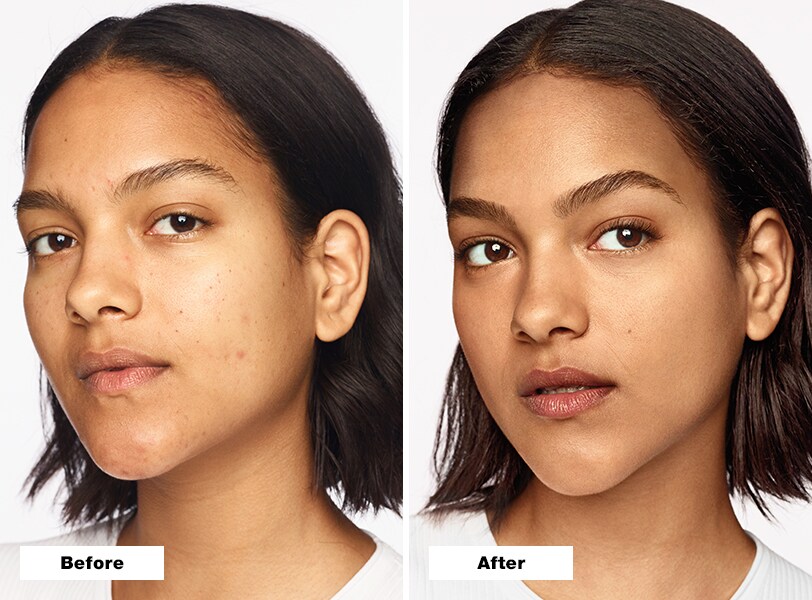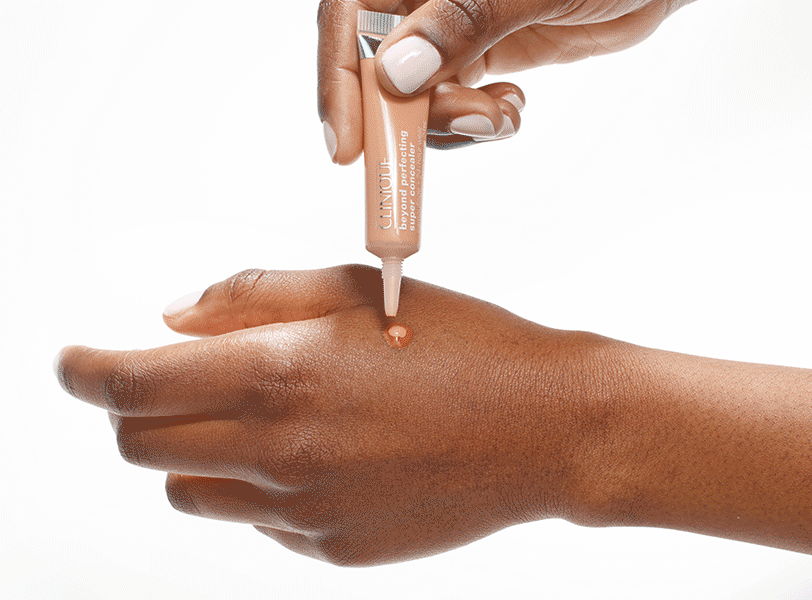 Step 3: Lightly tap (never rub or drag) the concealer under the eye area, over your lids, and into the inner corner of each eye to conceal any shadows. Use your ring finger as it has a lighter touch than your other fingers, which is ideal for the thin, delicate skin around the eyes.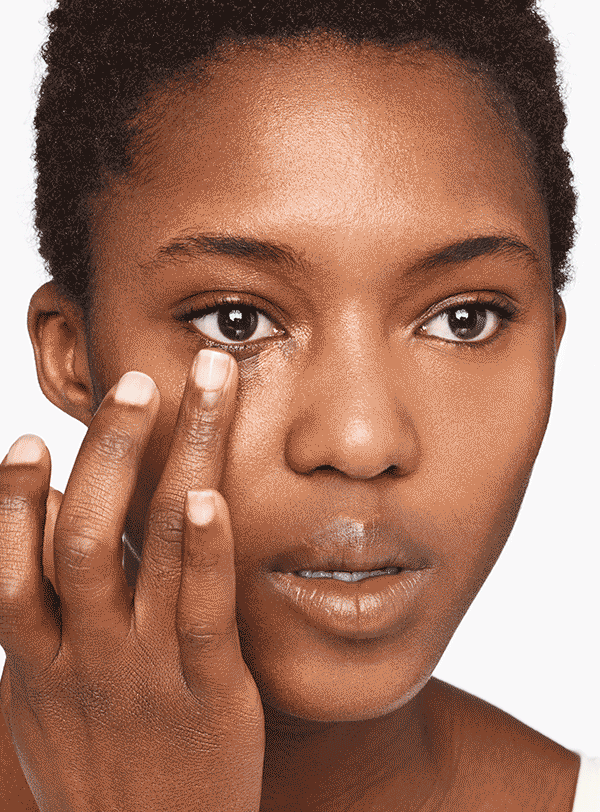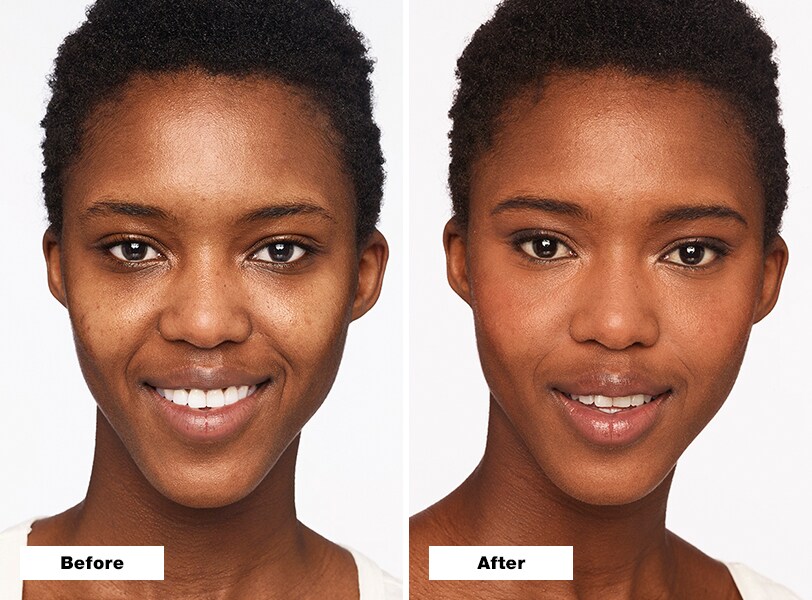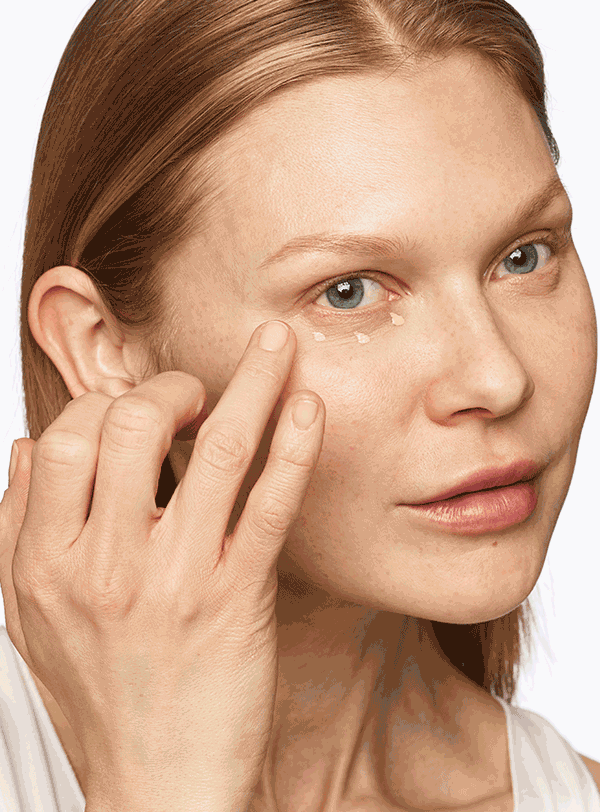 Step 2: Use a makeup sponge or your fingers to lightly pat and blend a thin layer of concealer to the area that needs coverage. Like everything from Clinique, Beyond Perfecting Super Concealer Camouflage + 24-Hour Wear is 100% fragrance free and allergy tested, so it is ideal for sensitive skin. As you blend, stay as close to that area as possible so you don't irritate the skin around it. Tip: Capillaries that peep through your eyelids can make your eye area appear red. A swipe of concealer over lids before applying eye shadow will neutralize the redness and ensure your makeup looks more true-to-colour.  Let it set, then repeat if needed to build coverage.
Step 3: Gently pat area with a yellow-toned powder for extra anti-redness insurance.
Photos: Nadya Wasylko | Words: Mari Tzikas Suarez