There are so many reasons (late nights, early flights) why the holiday season is hard on our skin, but thankfully, there are just as many solutions to help you survive the season with your glow still in tact. Here, New York City-based Medical Esthetician Jordana Mattioli reveals the tricks she uses on clients—and herself—to remedy the most common winter skin emergencies and keep skin looking merry and bright all winter long.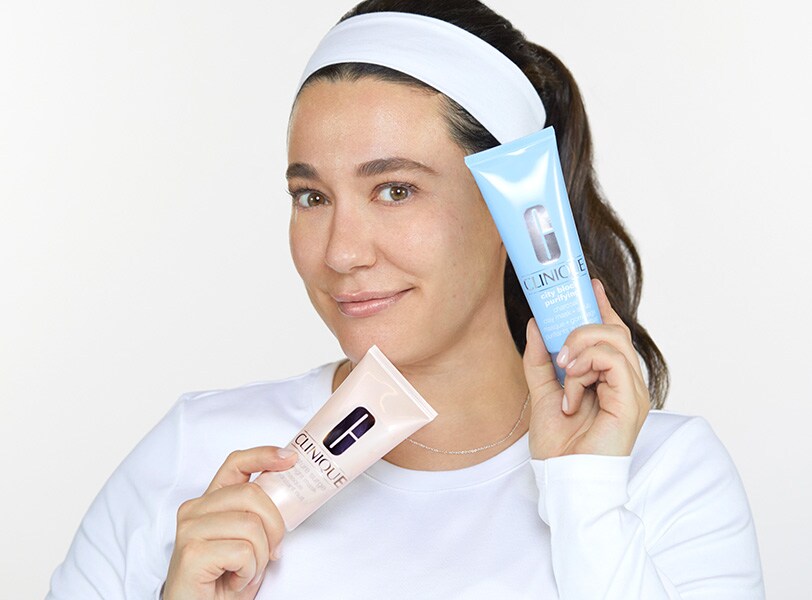 Holiday Skin Emergency #1:
Clogged Pores and Dullness
Get your glow back with this time-saving, multi-masking facial. First, apply City Block Purifying Charcoal Clay Mask + Scrub on your T-zone. "That's where we get the most clogged pores," explains Jordana. The natural bamboo charcoal in the mask attracts pollutants and other impurities like a magnet, deep cleaning pores and reducing their appearance.
Next, apply Moisture Surge Overnight Mask on cheeks. "Your cheeks tend to be drier and more sensitive than the rest of your face, especially in the winter," says Jordana. This super-nourishing formula immediately delivers intense hydration to the skin, leaving it plump, supple and glowy.

Relax for 10 minutes while the masks work their magic. To remove everything, first tissue off the moisture mask, then pat water on the charcoal mask and massage it into skin for some extra glow-bestowing exfoliating, then rinse thoroughly.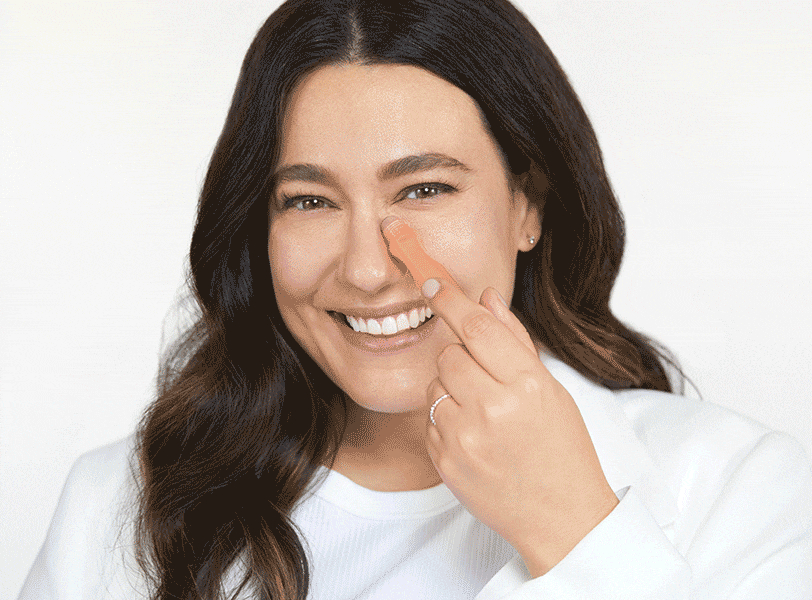 Holiday Skin Emergency #2:
Post-Party Puffiness
Partied last night…and feeling puffy this morning? "The key is rehydration and gentle massage to help reduce bloating," says Jordana. Consider All About Eyes Serum De-Puffing Eye Massage your post-celebration savior. "The cooling metal rollerball depuffs and is great for massaging the delicate skin around your eyes," says Jordana. Just roll it all around the eye area in circular motions for a couple seconds. (Tip: Stash it in the fridge for extra cooling action.)

To help with any puffiness in the rest of the face, Jordana has a few simple massage moves you can do at home. Take a quarter-sized amount of Moisture Surge 72-Hour Auto-Replenishing Moisturizer—the lightweight gel texture is perfect for massaging—and apply to your cheeks using swift upward and circular motions. "This technique is called effleurage, I use it on my clients because it helps stimulate circulation, reduce puffiness and bring color back to your complexion," says Jordana.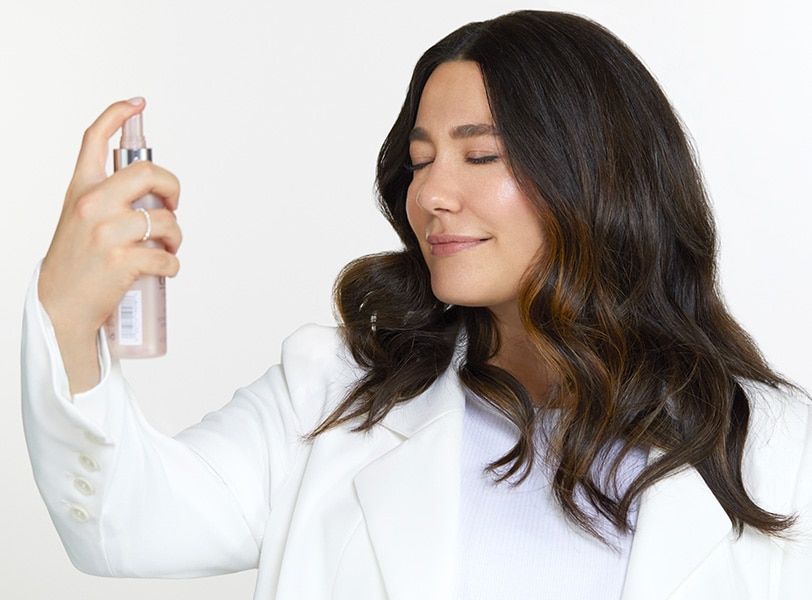 Holiday Skin Emergency #3:
Crashing Without Washing Your Face
No matter how late you've been out, there's no excuse for waking up in your makeup. The risks: clogged pores, dry skin, redness and irritation. Luckily, Take the Day Off Micellar Cleansing Towelettes for Face & Eyes makes cleansing your face so easy, you could do it with one eye closed. "I love these wipes, because they're formulated with micellar technology, which removes makeup easily, is super gentle on skin and doesn't leave behind a greasy residue," says Jordana. Once your complexion is makeup-free, give yourself a quick hydrating spritz of Moisture Surge Face Spray Thirsty Skin Relief, then you're ready for some real beauty sleep.

Photos & Video: Ben Ritter | Words: Mari Tzikas Suarez